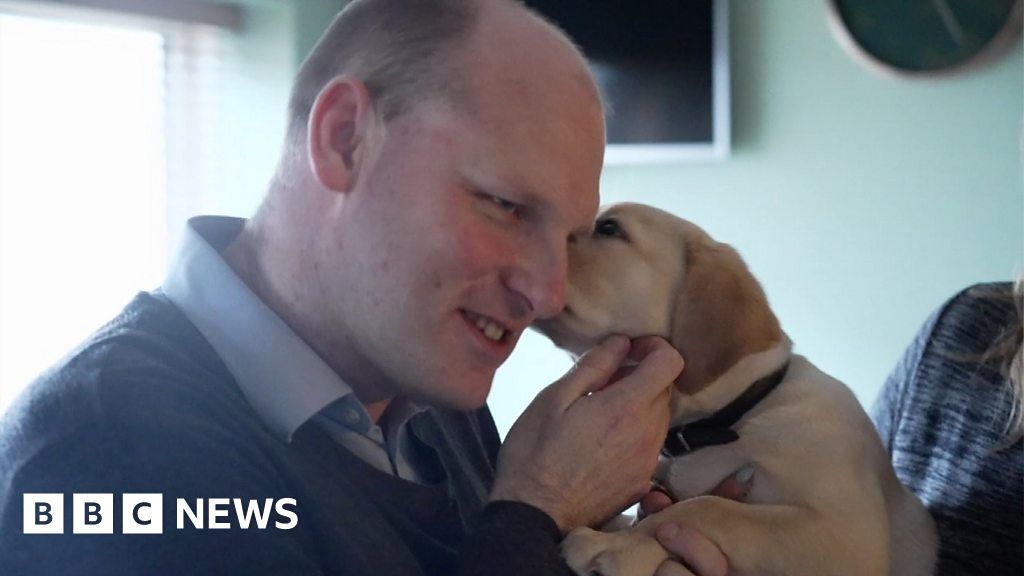 BBC Correspondent Sean Dilley told the story of his last walk with his guide dog Sammy in September 2022. Sammy retired after more than eight years of service.
Following the coverage, the charity Guide Dogs has had a record number of applications to volunteer, with more than 4,500 people coming forward.
Before the pandemic there were around 5,000 guide dog partnerships – now there are 3,695. More than one in five people who had a guide dog before then now do not.
Since then, the BBC has followed the stories of puppy raisers, fosterers and guide dog users to understand what needs to be done to fix Britain's guide dog shortage.
Watch the full documentary here.
Video by Gem O'Reilly and Sean Dilley