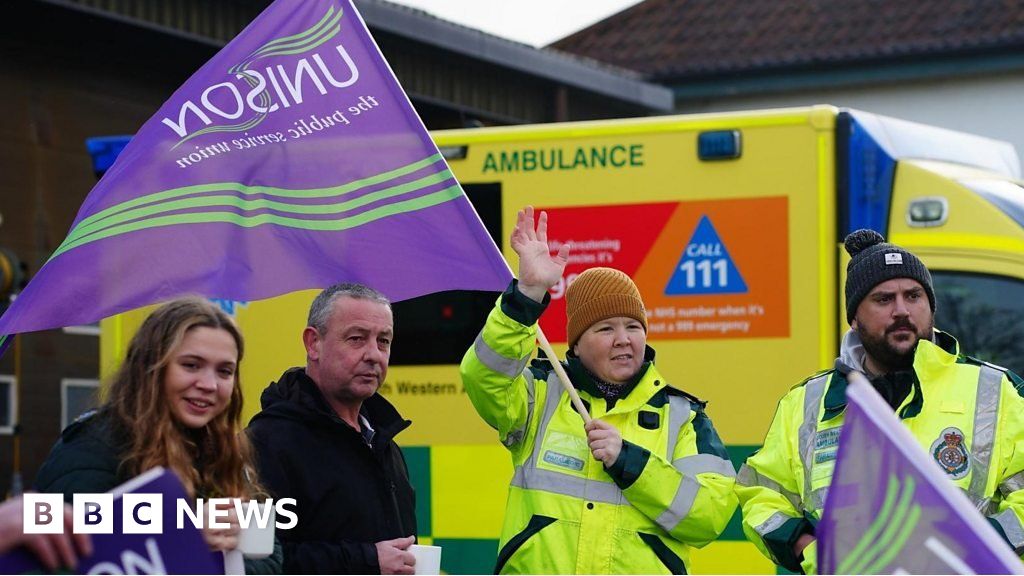 About 20,000 ambulance workers across England and Wales walked out for a second time over pay, with managers warning the impact of this strike is likely to be worse than last month's stoppage.
The health service is in a more precarious position than three weeks ago, according to NHS providers.
The government said the strike action was unnecessary, but it had put contingency plans in place. The 14 unions representing health workers on strike called for direct pay talks with ministers.