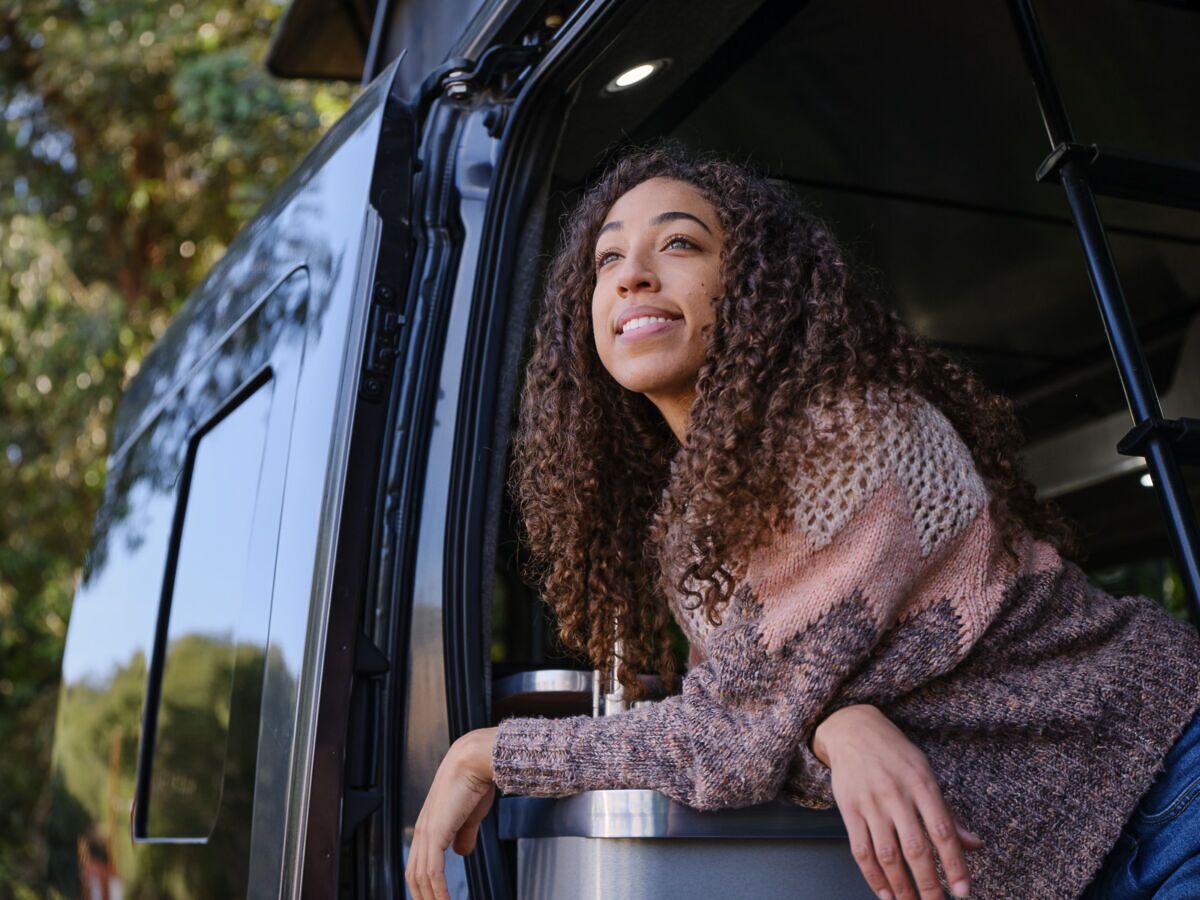 As an outdoor-travel writer, I do a lot of work from the back of my Class B camper van. It's fully loaded — sink, fridge, toilet, and, most importantly for my editors, a desk for working on my laptop. The van provides a more-than-adequate space for getting work done on the road, so I can have the best of both work and play. (I'm actually writing these very words from the back of my van just outside Casper, Wyoming, a fly-fishing pitstop on my latest three-week RV tour!)
Participating in the digital nomad lifestyle has helped my creative juices flow. The main way I combat writer's block is by leaving my van and going for a hike in the great outdoors. An RV gets you up close and personal to the inspiration you need, and I always return refreshed and invigorated.
As long as you have wifi — or a good cell signal and a wireless hotspot — the world turns into your office. A cell booster can help ensure you (almost) always have a reliable signal to get your work done. I've mounted mine to the roof of my van, and it doubles the strength of my cell so I can always keep in touch with loved ones back home, as well as my business contacts. Think of how jealous your coworkers will be — instead of throwing up a virtual waterfall background on your Zoom call, you could very easily have an actual waterfall behind you.