Make the trip for …
This pretty market town is known for its antique shops, but now also has an agenda-setting new art gallery. Newlands House Gallery, which opened in 2020 in a converted Georgian townhouse, focuses on "the great artists of the 20th century". It has had a run of stellar exhibitions so far, including Lee Miller, Pablo Picasso and Joan Miró.
Last summer's Frank Auerbach: Unseen was a superb collection of paintings, etchings and drawings by one of Britain's greatest living artists. The current exhibition is Two Worlds Entwined: Annie Morris and Idris Khan, showing the artist couple's work side by side for the first time in the UK (adult £14.50, child £7.25, until 7 May).
Now what?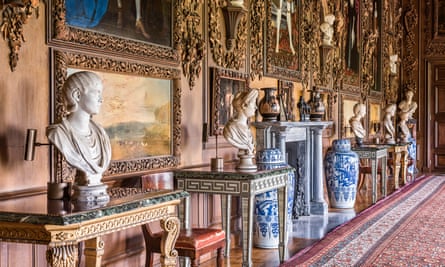 Petworth House, a stately home called "that house of art" by John Constable, has one of the National Trust's best collections of paintings. There are 19 landscapes by JMW Turner, who was a regular visitor, plus works by a host of other artists including Titian, Bosch, Van Dyck and Gainsborough. Other treasures include one of the earliest copies of Chaucer's Canterbury Tales (c1420) and the Molyneux Globe (1592). The current exhibition is Explorations in Paint (£12/£6, until 24 September), featuring artworks by Sir Frank Bowling, Gillian Ayres and more, and inspired by the "Studio Experiments" of Joshua Reynolds, born 300 years ago this year. By contrast, Petworth Cottage Museum gives an insight into the more humble lives of estate workers. It is furnished as it would have been in 1910, when seamstress Mary Cummings lived there (free, open 2pm-4.30pm, Tues-Sat, April-October).
When to go
Any time, but the Petworth festival is a three-week summer arts bonanza (11-29 July); its sister event is an autumn literary week (27 October-5 November).
Souvenir shopping
The Petworth Art and Antique Dealers Association has 37 members, including Petworth Antiques Market. There is an annual antiques and fine art fair in Petworth Park from 19-21 May.
Get outside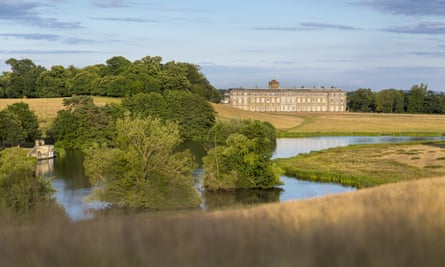 The National Trust has devised a Turner walk through Petworth deer park, which was designed by Capability Brown. It includes the lake where Turner fished, and the vistas depicted in his paintings The Lake, Petworth: Sunset, Fighting Bucks.
Drinks and dinner
The E Street Bar & Grill specialises in Sussex produce; the Star pub on Market Square dates back to 1591. The Horse Guards Inn in neighbouring Tillington has a daily changing menu of foraged, homegrown and local food – perhaps Brighton mackerel with fennel and anchovies (£16.50). Langham Brewery has a taproom with 11 beers. Upperton Vineyards is open for tastings on Fridays and Saturdays.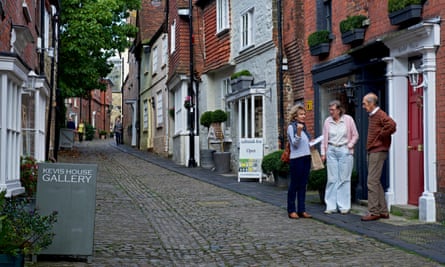 Stay
The Angel Inn, a historic coaching inn, has seven elegant rooms and great breakfasts (doubles from £124 B&B). Woodfire Camping is a lovely off-grid campsite on a small farm a few miles to the south (pitches £19.50/£9).
Getting there
The old railway station is now a cafe and B&B (the line closed in 1955), but there are buses from Chichester, Worthing and Horsham.