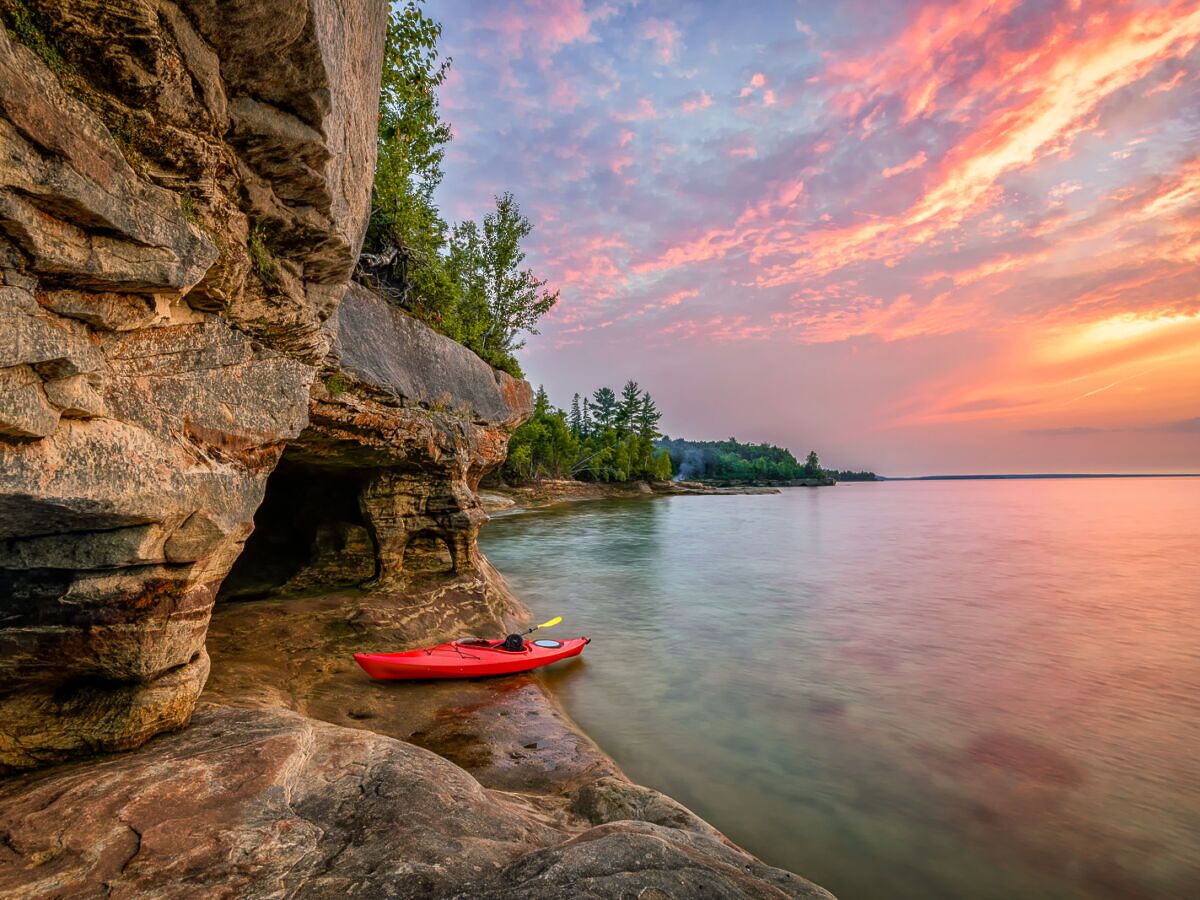 Out on the lakes
Lake Huron is massive, with the longest shoreline of any of the Great Lakes and more than 30,000 islands dotting its waters. No wonder, then, there's a lot to explore: sandy beaches and dunes, rugged limestone, coastal wetlands, dense forests, diverse river systems, and nearly 1,000 shipwrecks, some of which are visible from the water's surface. The wreck of the Dorcas Pendell, for example, is an easy 20-minute paddle from Harbor Beach.
Eastern Michigan can turn anyone into a kayaking enthusiast with the 7-mile, out-and-back trip to Turnip Rock in Port Austin. The rock formation seems to defy the very laws of gravity. Don't forget to check out the sea caves and Thumbnail Point, another rock that juts out into the water, too.
Afterwards, take a break and head to the idyllic Palmer Park to pick a viewing spot along the world's longest freshwater boardwalk.