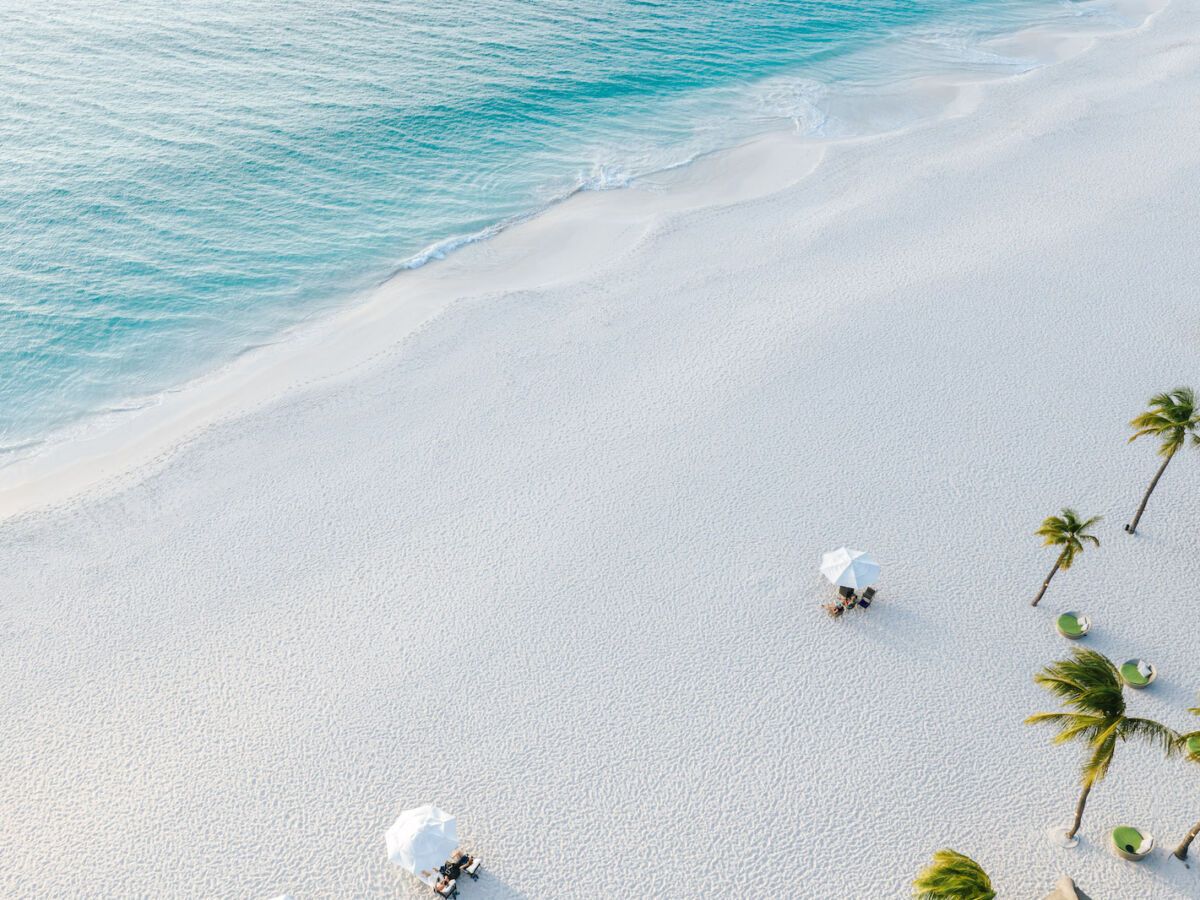 Resist the temptation to go straight from your United flight to your resort to camp out by the pool for the whole trip. All of Aruba's beaches are open to the public and worthy of exploration. The two-mile stretch of popular Palm Beach, fronting the high-rise resort area, is the most action-packed and offers just about everything to everybody, including water sports galore. But you might want to walk up to Fisherman's Huts, aka Hadicurari Beach, to take a windsurfing or kiteboarding lesson. (This is where the largest windsurfing event in the Caribbean is held, after all.)
If you're staying on Palm, it's an easy hop down to the more mellow Eagle Beach. No car? No problem. A quick taxi ride will get you there, or jump on the public bus — it stops at almost all the beaches along the coast. Take a stroll and a dip to discover for yourself why so many consider this wide powder-white haven one of the world's best. Druif Beach, next door, is known for pelican spotting and spectacular sunsets. Also accessible by bus is Arashi Beach, on the island's northwestern tip, a local favorite with great snorkeling.
You'll need a car to visit Mangel Halto in Pos Chiquito, but it's worth the drive. What awaits is a lush mangrove forest where you can snorkel, shore dive, paddleboard, or clear-bottom kayak through the inlets. Drive farther (really though, on an island this small, "farther" is a relative term) to find famous Baby Beach for toddler-friendly surf, a double reef, and a good chance of spotting sea turtles. And if you can locate the staircase from here to off-the-beaten-sand Roger's Beach, you might have it all to yourself.
Book your flight to Aruba on United