From the arid moonscapes surrounding Almería to the snowy peaks of the Sierra Nevada outside Grenada and the dense forests north of Seville, Andalucía is a destination like no other. This rugged swathe of southern Spain is home to endless sunshine, Moorish castles, sugar-cube pueblos blancos, jaw-dropping landscapes and a vast choice of produce.
Olive groves, vineyards, wheat fields, black Iberian pigs snuffling through meadows for acorns, rice fields, trees laden with almonds, figs, citrus fruits and pomegranates – it is as lush and plentiful as it is rich in gastronomic history.
Over the centuries, the Phoenicians, Romans and Moors have all left their mark, not only on the territory itself but also on the plate, creating a unique amalgam of Mediterranean, Middle Eastern and North African flavours – augmented with a slew of vegetables that came later from South and Central America. And, impossible to ignore, the cerulean Mediterranean is alive with silvery anchovies, sardines, squid, red mullet, crab and fat prawns, joined on the Atlantic coast of Cádiz by the famously succulent atún rojo (bluefin tuna), which is still caught frequently using a technique developed by the ancient Phoenicians.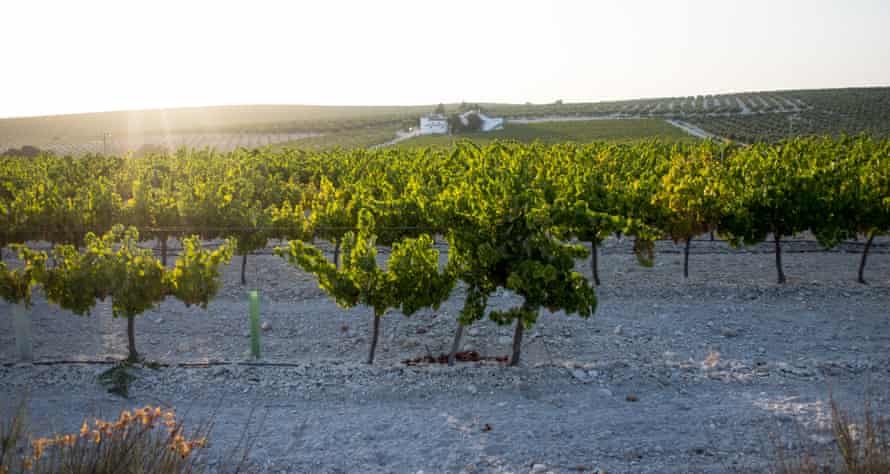 Cruise through one of the region's colourful food markets, such as Málaga's Atarazanas – which is particularly bountiful thanks to its proximity to the fertile Axarquía hinterland – to marvel at the cornucopia. Cádiz and Seville boast their own diversity of produce, extending to bull's meat, retinto beef, white truffles and seasonal snails.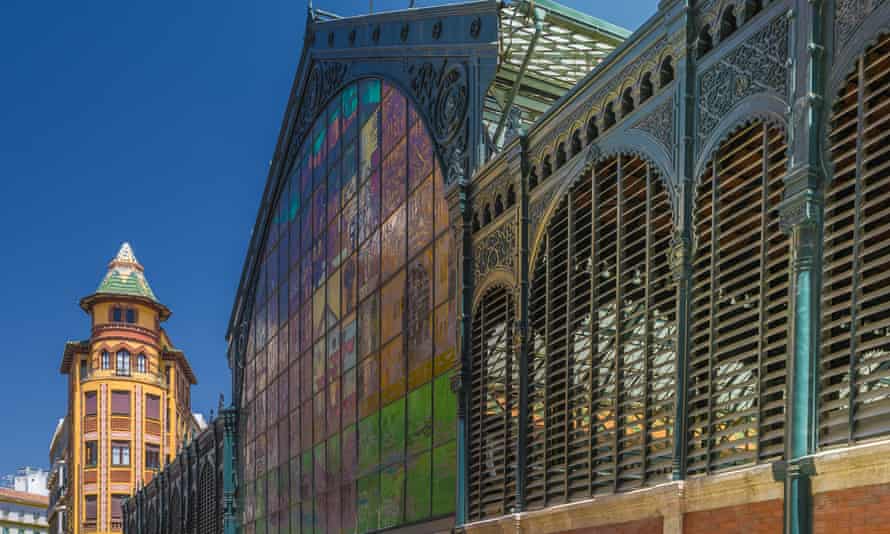 Drop into any streetside tapas bar and the offerings will include olives, boquerones (marinated anchovies), chorizo, jamón serrano, tortilla and maybe a bowl of gazpacho. This chilled soup is quintessential Andalucía, a fusion of fresh summer vegetables that may well have evolved from a recipe said to have been imported by the Romans, with tomatoes from the Americas piling in centuries later – history in a bowl.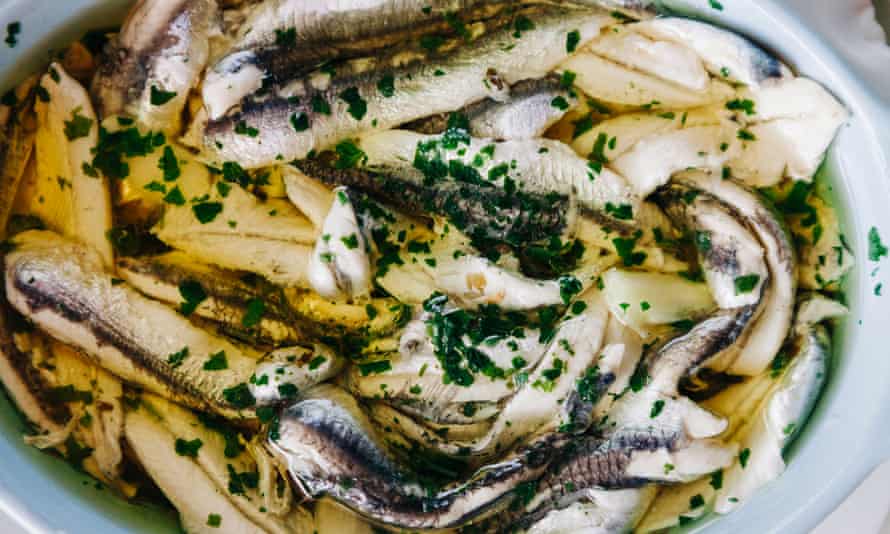 Move up an echelon and you're likely to be dished up gambas pil pil (prawns cooked in garlic, chilli, paprika and olive oil), berenjenas con miel (fried battered aubergines drizzled in honey) and remojón – a luscious salad of cod, olive and orange doused in extra virgin olive oil, the leitmotif of every tapa.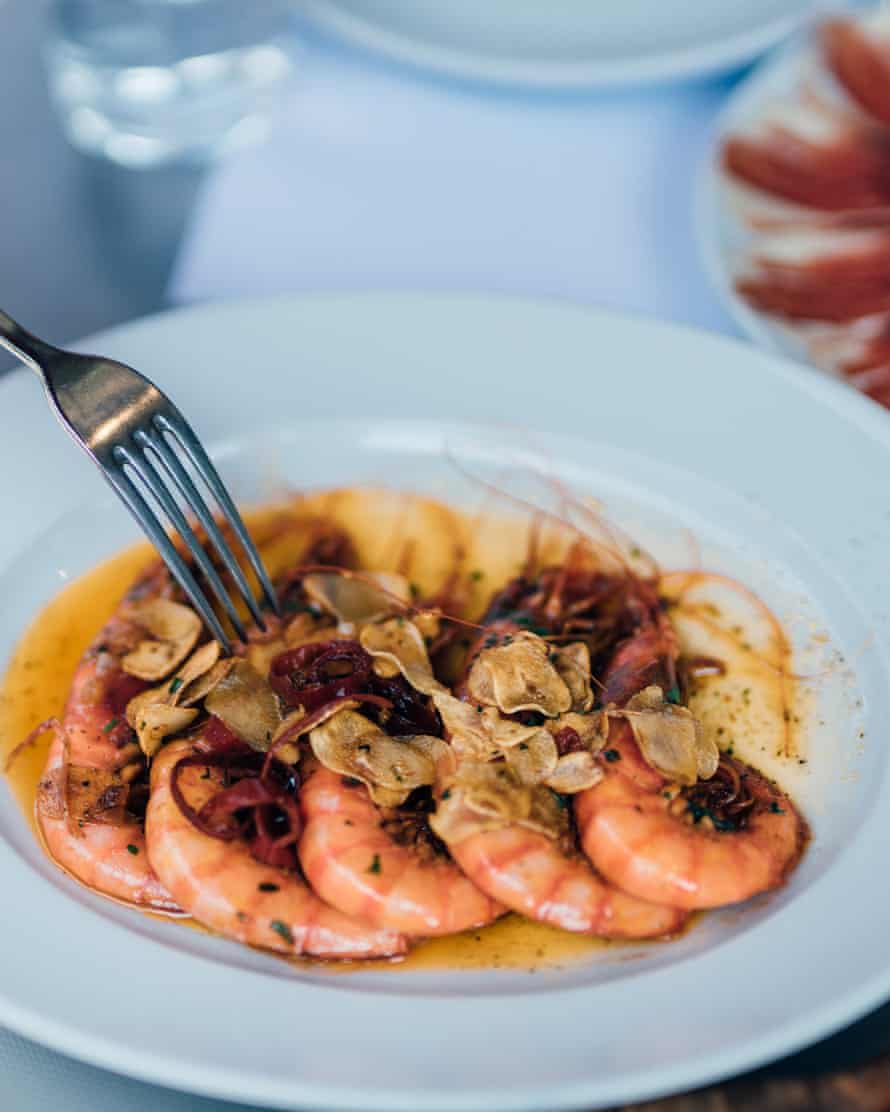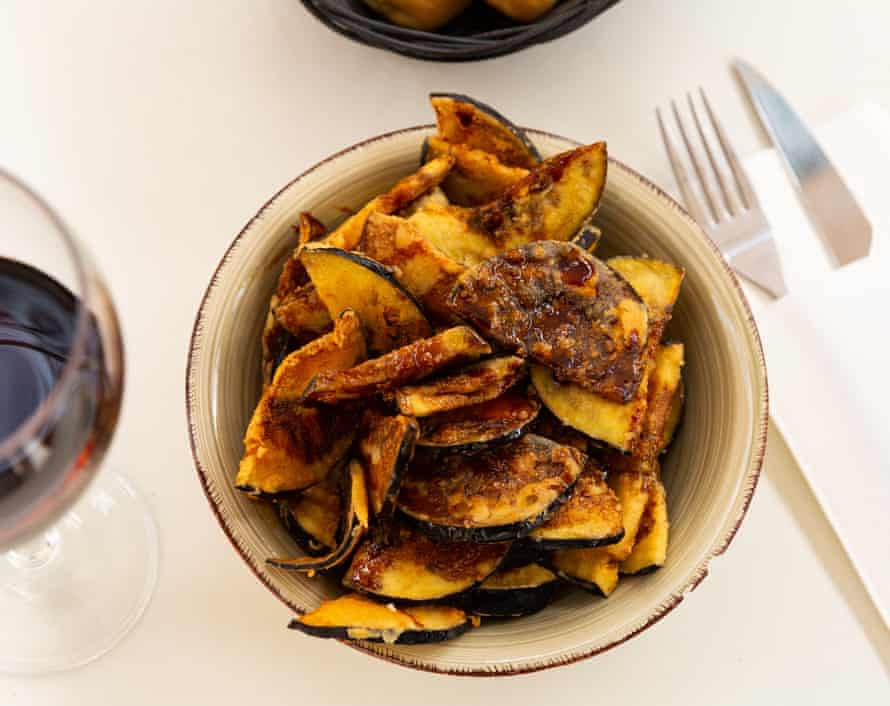 And then there's Andalucía's fine dining scene, led by its 18 Michelin-star restaurants. Situated just outside of Cádiz, Angel León's peerless three-star temple of seafood, Aponiente, is its apex. This is followed by two-starred entries for the exquisite seasonal dishes at Ronda's Bardal, wild creativity at Marbella's Skina, and a slick revamp of Moorish recipes at Córdoba's theatrical Noor.
Whatever the establishment, wine naturally enters the frame. Andalucía's renowned tipple is sherry – aged in barrels over decades, whether in the original Jérez region or in Montilla-Moriles, just south of Córdoba. A visit to a bodega is a must. Everyone develops a taste for a specific type; from bone-dry fino and saltier manzanilla (classics with seafood and tapas), through to fuller amontillados and palo cortados (served with game, chicken, blue cheese or foie gras) to the more honeyed oloroso and, sweetest of all, raisiny pedro ximénez. But sherry is not all that's on offer, and another of Andalucía's pleasures is sampling its burgeoning variety of unfortified wines, including some produced in Europe's only desert near Almería – yet another Andalucian anomaly.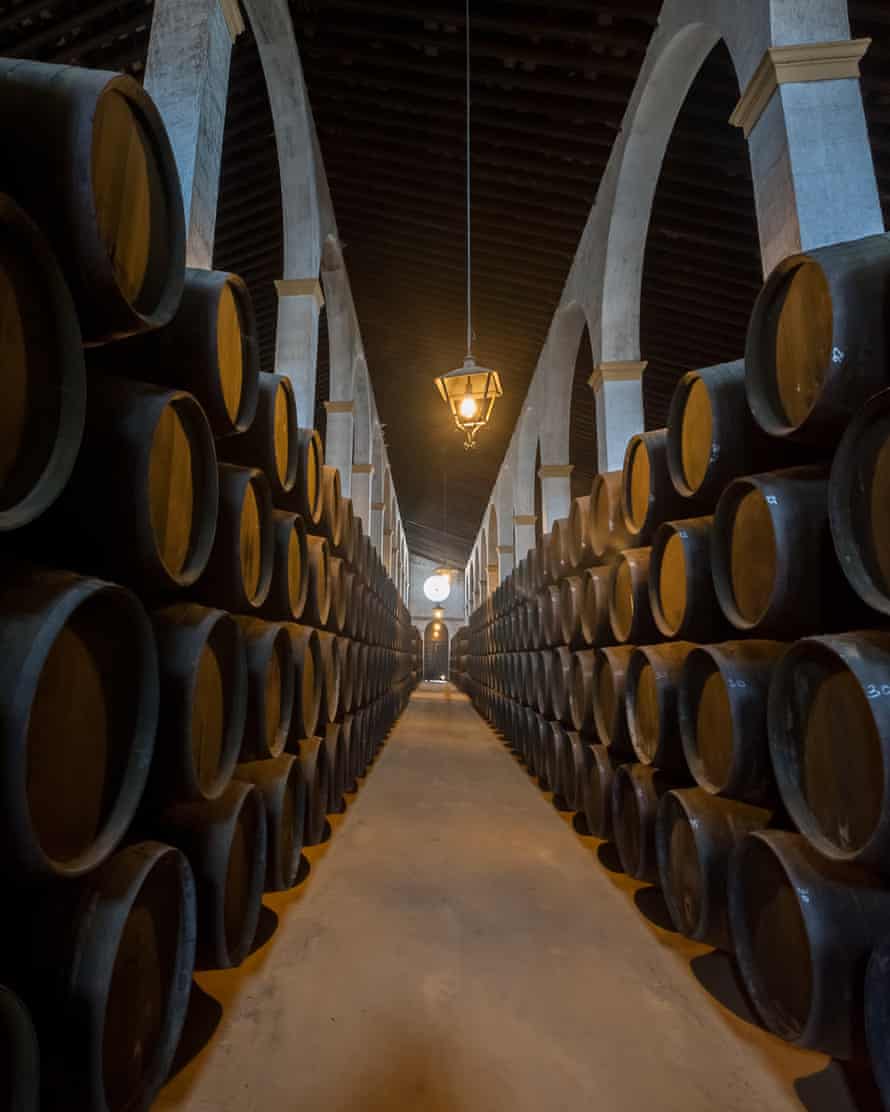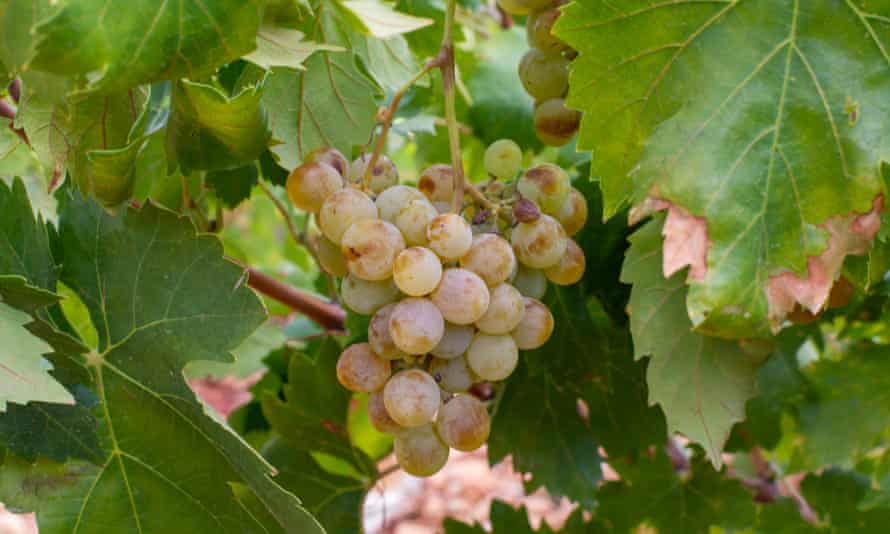 Where to stay
So where to indulge in this dazzling abundance? Ikos Andalusia – a new, luxury all-inclusive resort on the shores of Playa Guadalmansa near Marbella – makes an excellent base. Among its 8.5 hectares (21 acres) are no less than seven restaurants, where Michelin-starred chefs and master mixologists use Andalucía's ingredients to create tantalising menus, taking guests on a gastronomic journey around the Med and beyond.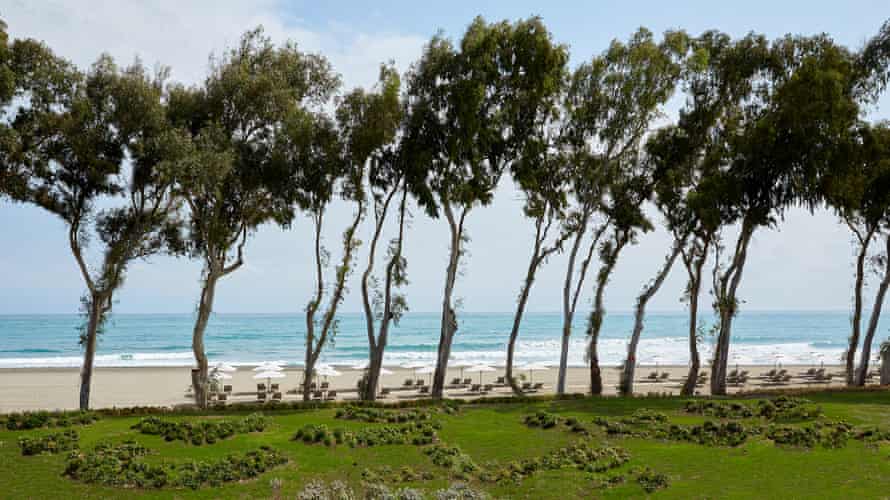 Start with all things Spanish at Oliva restaurant, where traditional tapas such as croquetas, gazpacho and pimientos vie with its signature paellas – seafood, vegetable and chicken takes on Spain's national dish are available, as are plates showcasing the region's ultra-fresh fish and tender Iberian pork.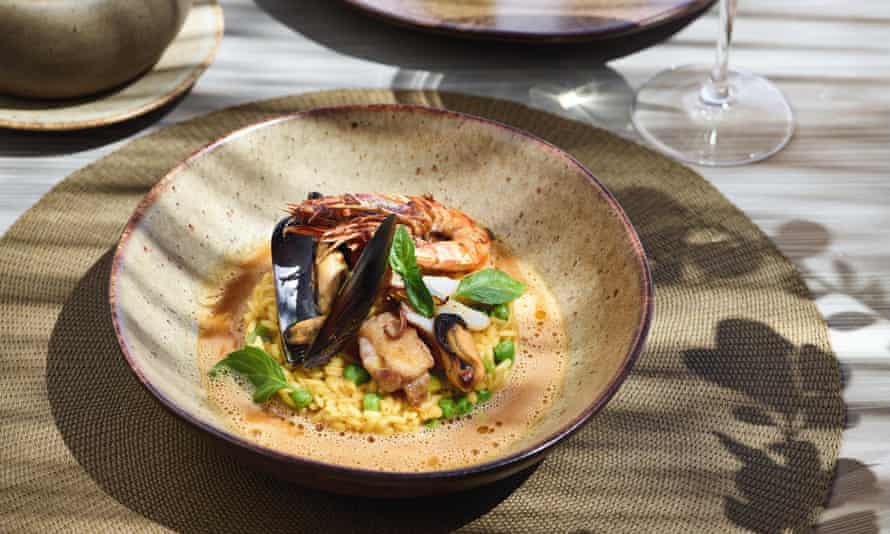 For those keen to dig deeper into the food scene of the region, Ikos runs its Dine Out programme, where guests can eat at some of the area's favourite restaurants for no extra cost. With options in Marbella and Estepona, you can dine like the locals do along the beachfront or in the picturesque alleyways of Estepona's old town.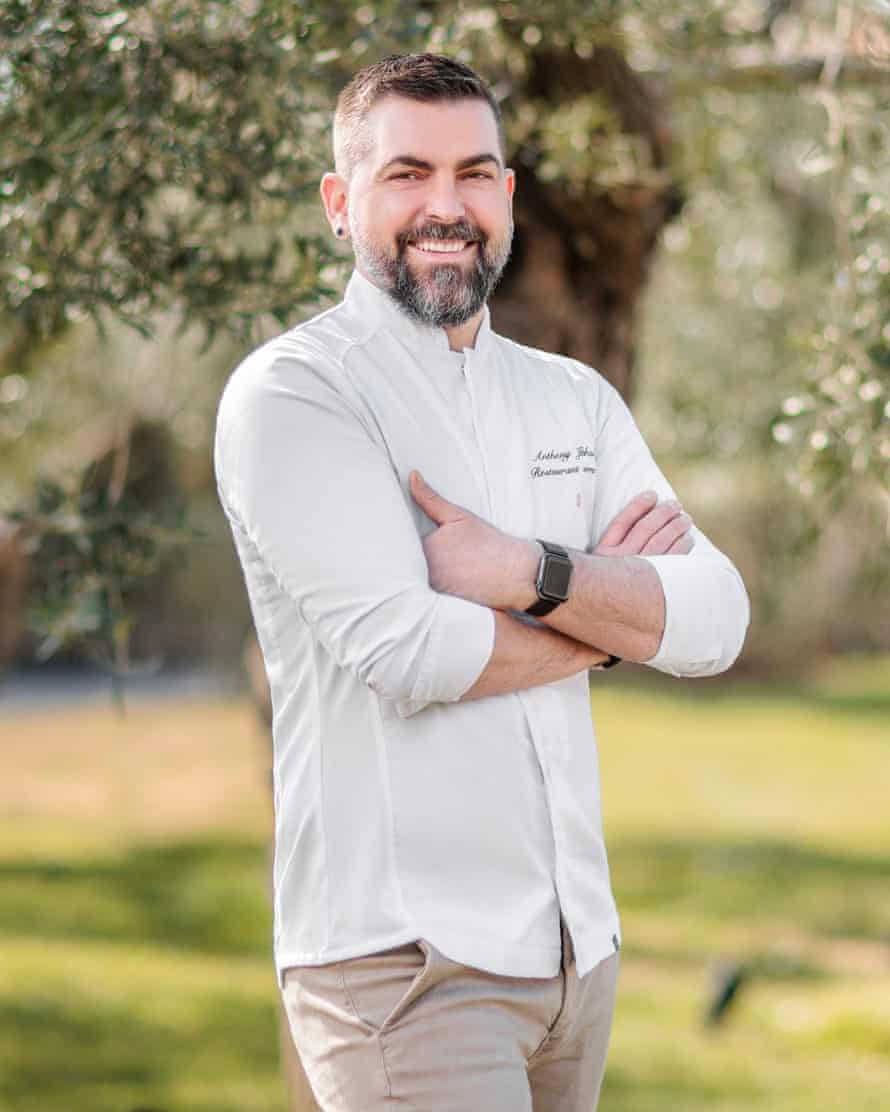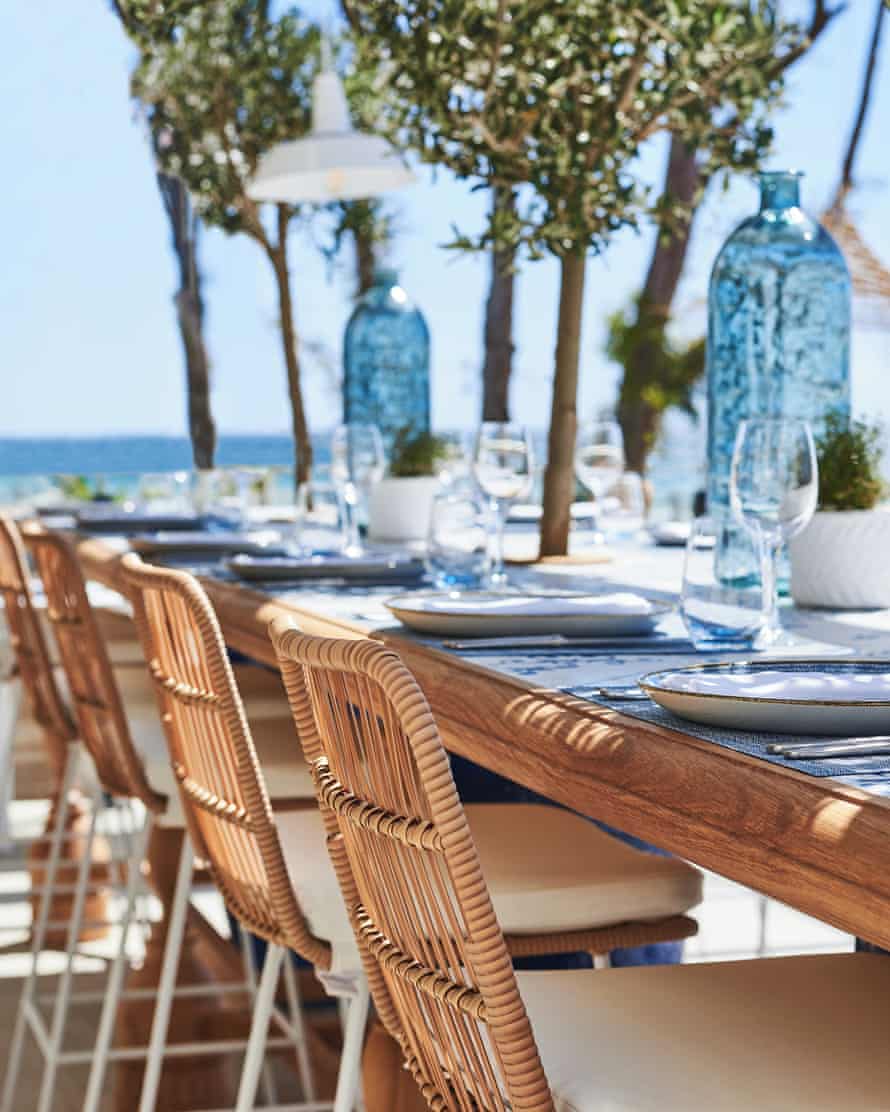 Back at the resort, Provence restaurant is the place to take in sweeping views of the Mediterranean while sampling sophisticated southern French dishes by Michelin-star chef Anthony Jehanno: think tuna tartare, sea bass carpaccio or that perennial gourmet favourite, duck rillettes.
From Gallic to Greek, Ouzo offers modern Greek cuisine with a menu devised by Michelin-star chef Lefteris Lazarou, who makes seafood the star – fish soup laced with Kozani saffron, Saganaki prawns or slow-cooked octopus. A short hop away, at the informal Fresco, another Michelin-star chef, Ettore Botrini, artfully showcases Italian cucina with lux pastas, outstanding pizzas and cooling desserts such as slippery panna cotta speckled with berries.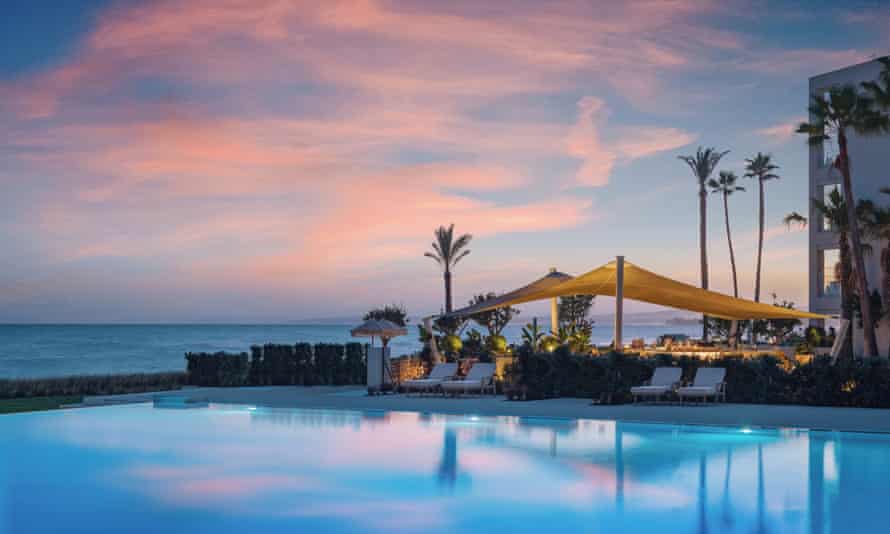 Next, for an elegant pan-Asian and fusion dining experience, head to Anaya, where Thai chef Thiou serves up spicy tom yum soup, fragrant curries and fresh Thai salads.
And for relaxed dining, families can enjoy sea views and Mediterranean plates at Flavors, while the all-day Beach Club offers healthy international dishes: salads, ceviches, seafood, grilled meats and innovative vegan plates. Then kick back with a cocktail, lapping up the balmy Mediterranean air and ambient DJ sounds as you watch the sun dip over Andalucía.
Book your Andalucía holiday at ba.com/ikos
With British Airways Holidays, you can reserve your well-deserved break with deposits starting from just £60 per person and pay the balance in as few or many instalments as you like*. All package bookings are ATOL-protected (5985) and include a 23kg baggage allowance per person. Their Customer Promise is a commitment to quality and service which ensures that their hotel partners adhere to strict safety standards, you'll get a speedy refund should your holiday be cancelled and there's a 24-hour helpline if you need any assistance on your holiday – just some of the reasons why 92 per cent of customers say they would choose British Airways Holidays again**.
*T&Cs apply. Deposit balance due 7 weeks in advance for long haul and 28 days in advance for short haul. Travel restrictions may apply.
**From over 27,000 independent Reevoo reviews in the last 12 months – as at March 2022