There are plenty of good reasons why millions of holidaymakers flock to the Mediterranean every year, but if you want to indulge in sun, sea and sand without the hustle and bustle, where's the ideal place to go? For this stressed out soul, it has to be Corsica. The island is one of the most beautiful places I've ever been – and I've travelled to more than 80 countries.
Nestled just north of Sardinia, south of Genoa and roughly southeast of the Côte d'Azur, Corsica is firmly French but cherry picks influences from all over. The countryside shifts from sprawling and Tuscan – peppered with tall cypress trees – to rolling and English, with fields full of John Constable-worthy hay bales. The cuisine is a mix of Italian – with an emphasis on pasta – and French, embracing ripe cheeses and hearty charcuterie. The mountains have a Swiss vibe, with ridiculously pretty hilltop towns, ambling brown cows and shaggy-fleeced goats.
British visitors here feel like we're in on quite the secret – we account for less than 5% of tourists annually. And from the first moment you inhale the pine-scented air and take in the thickets of wild flowers that line the roadsides, a sense of serenity enfolds you. A population of just 340,000 covers an area 114 miles by 52 and, while there are a handful of bigger towns, you can go a long way between mountainside villages where the only sights you'll see could be a lone dog dozing in the shade of a church, or a group of old men relaxing over a pre-lunch beer.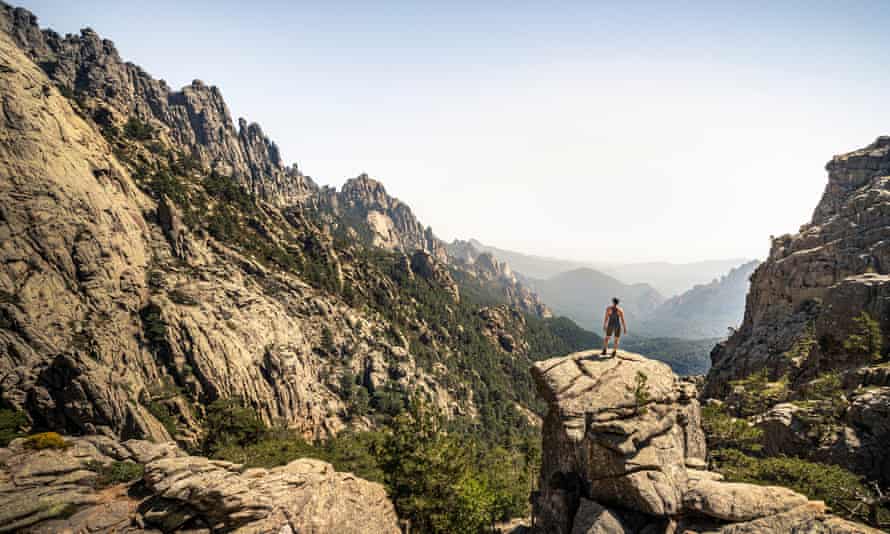 There are many highlights on "the scented isle" – so nicknamed thanks to Corsica being home to more than 22,500 species of plants, trees and flowers, from olive and eucalyptus trees, to honeysuckle and myrtle, and herbs such as rosemary, mint, thyme and lavender. Ardent hiker? You'll want to explore the Regional Natural Park, which covers nearly 40% of the island. Experience anything from the scenic trail that takes in the peaceful, turquoise pools of Lac de Melo and Lac de Capitello, to the challenging GR 20, which runs the length of Corsica and can be broken into doable, self-contained stages. Walking at a leisurely pace, you'll perhaps pass by isolated shepherd's huts, spot nimble-hoofed mouflons or have an unintentionally hilarious standoff with a wild pig.
Campsites and wooden cabins offer the chance to immerse yourself further in nature, where you might be woken at sunrise by the perky trills of chaffinches, warblers or robins. Pitch your tent at San Damiano, located in the middle of a pine forest in Biguglia, or at Camping Monte Ortu on the outskirts of Lumio, which offers both mountain and sea views. Or ensconce yourself in a private, cosy chalet among the mountains, overlooking a lake, at Le Chalets de Lozzi in Calacuccia.
If you like being soothed by the sound of the sea, seek out a secluded beach. While the more popular are located on the fringes of the main towns, Porto-Vecchio, Calvi and Bonifacio, there are little finds such as Arone, 10 miles from Piana, where crystal-clear waters fringe fine sand. Plage Mare e Sole, a short drive from Pietrosella, offers sandbanks and shelter from the wind along its wide sweep. If you don't mind a busier beach, Palombaggia, in Porto-Vecchio, is one of the island's most beautiful.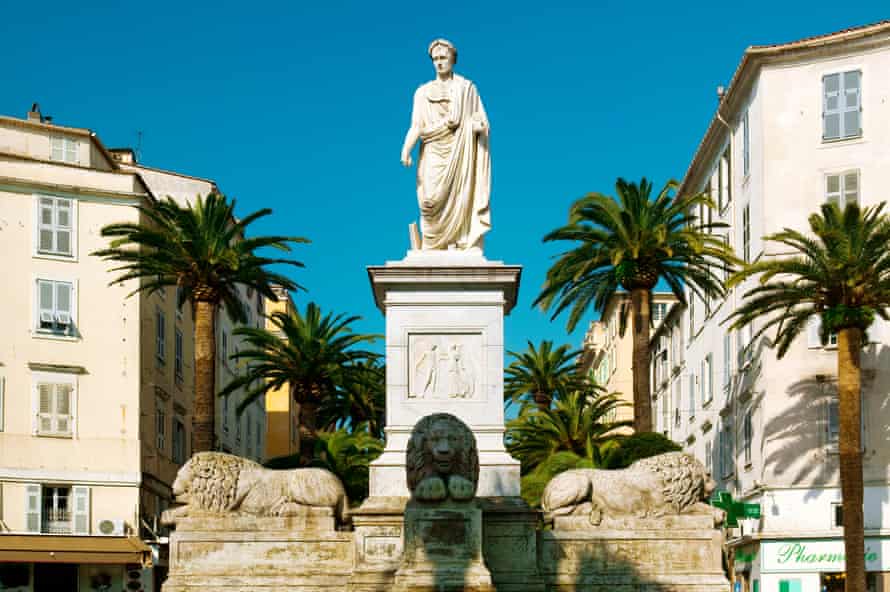 Finally, make time to explore these towns; each is interesting in its own right. This year marks the 200th anniversary of the death of Napoleon Bonaparte, who was born in Ajaccio in 1769. Tributes to the French military leader and emperor abound on the island, in the form of streets, bars and hotels bearing his name, but his story starts in Maison Bonaparte, a handsome townhouse just off Ajaccio's main square, Place Foch. Today, you can see original rooms and furniture used by the Bonaparte family, historical documents, maps, correspondence and more.
Two hours drive away is Bonifacio, which sits right at the very southern tip of the island. Your first glimpse will be of a hulking, thick stone fortress looming over the harbour, looking like something out of Game of Thrones. Dating from the ninth century, this citadel houses the "haute ville" – or upper town – a maze of narrow, winding, slippery stone streets.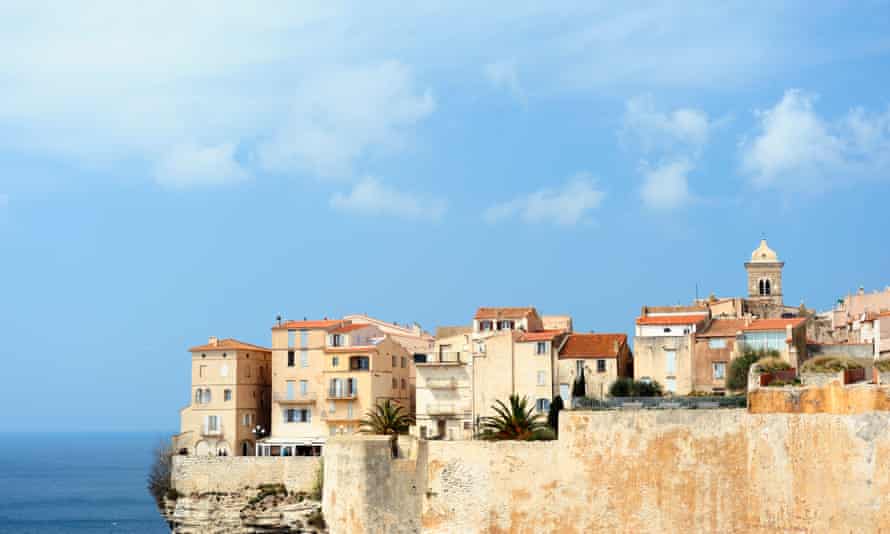 Take a boat trip before you explore, which offers incredible views not just of the citadel, but of the intricate granite and limestone cliffs that have had myriad grottoes and inlets carved into them over the centuries (some of which hid pirates).
Finally, for a touch of laid-back St Tropézienne glamour, drop in on Calvi, a smart, slick resort town. Eat seafood at one of the traditional restaurants on Quai Landry, and watch the yachts bob up and down in the harbour … while you congratulate yourself on visiting one of the most alluring places in the Mediterranean.
Find out more information about Corsica at visit.corsica