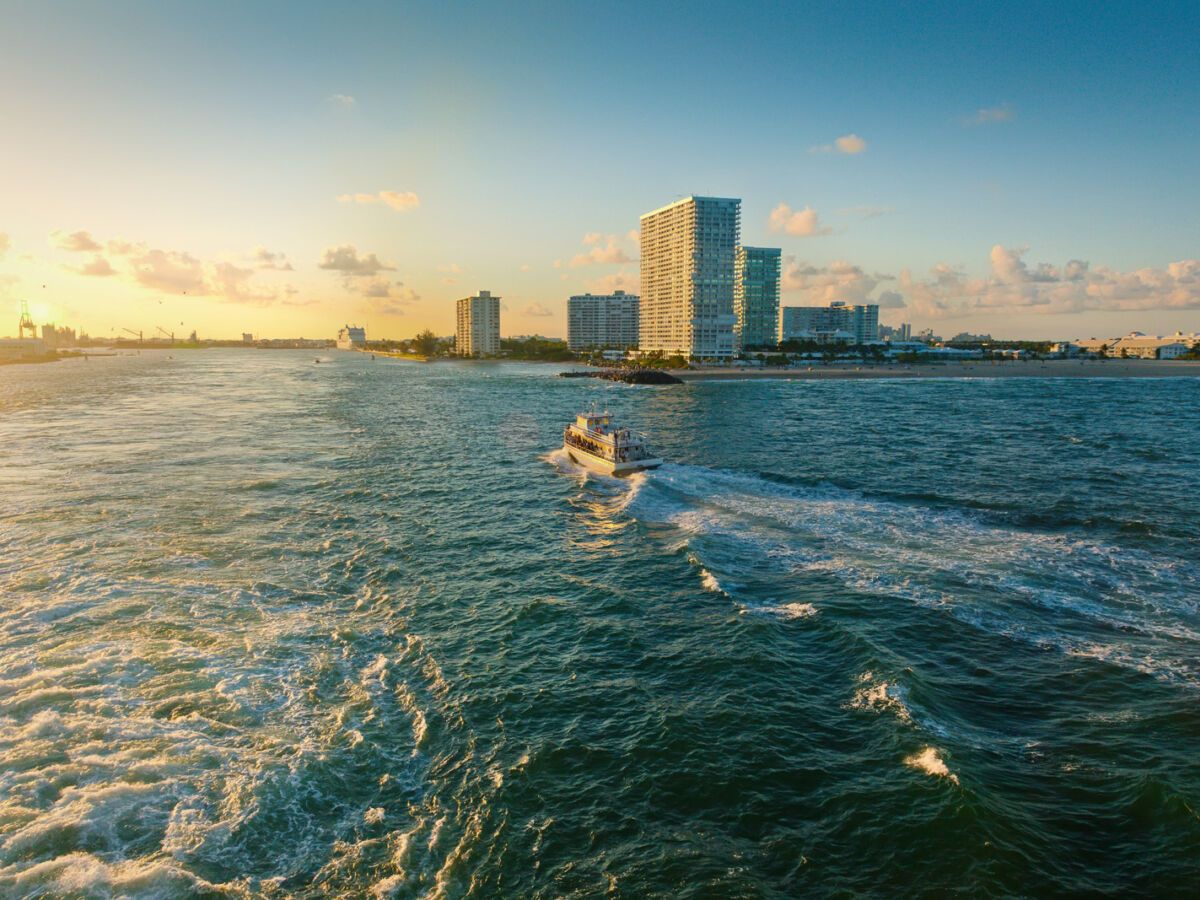 Stroll the promenade
Take an easy-breezy walk along the brick Fort Lauderdale Beachfront Promenade, cruising down the coastline, seeing and being seen. The palm-tree-lined pathway, stretching for seven miles next to A1A, is a people-watching extravaganza.
Beyond the fashion show, you'll spot a two-mile-long wave wall and runners, skaters, and bikers, morning, noon, and night. Across the street are plenty of cafes, shops, and restaurants, so when you're ready to take a breather, sit down for lunch or grab an ice cream to go.
Photo: Sean Pavone / Shutterstock