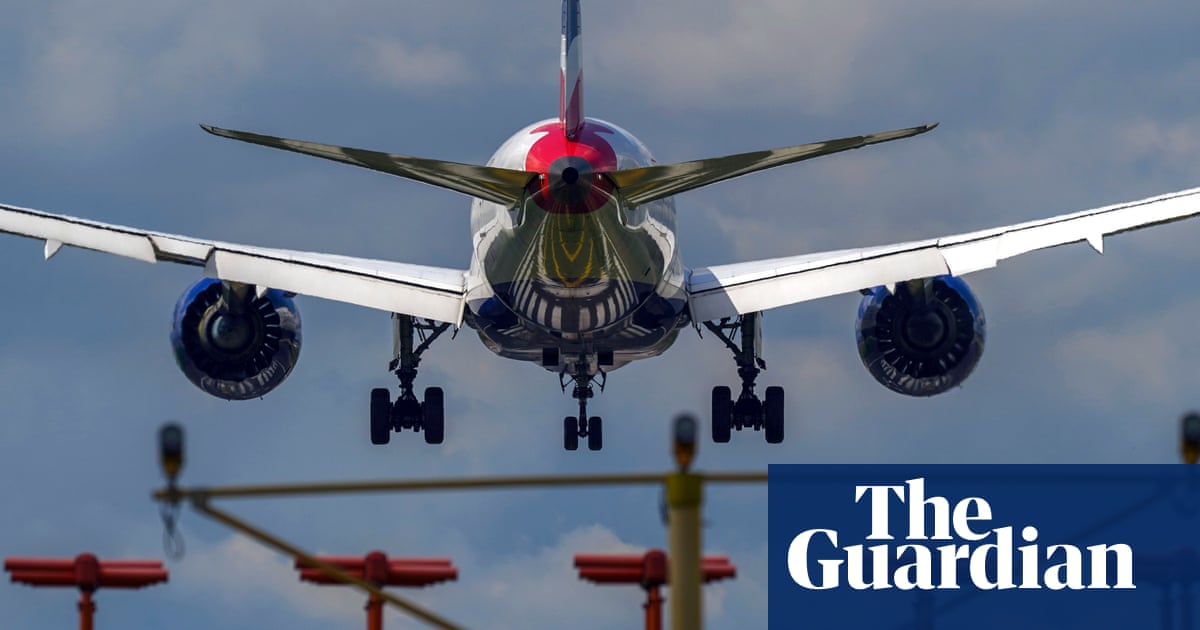 Portugal has been removed from the UK government's "green list" of destinations from which people can return to England without having to quarantine, and no extra countries have been added, it is understood.
The decision, set to be confirmed later on Thursday with an updated list of countries on green, amber and red lists, will dismay holidaymakers and the travel industry, with hundreds of millions of pounds immediately wiped off the value of tour operators and airlines.
It is also expected to anger some Conservative MPs, with one saying the decision "puts a question mark" over a large number of jobs in the travel and aviation industries.
The government had said any removals from the green list would come into effect in a week, giving people already in the country time to return. However, some reports said this could happen to Portugal from Tuesday.
While travel rules are a devolved matter, the initial list of countries was unified across all UK nations.
Green list destinations are in effect the only choice for holidays. They allow travellers to return to England without quarantining, although the travellers must take a Covid test before coming back and within two days of arriving.
Henry Smith, the Conservative MP whose Crawley constituency includes Gatwick airport, said he was "very concerned that we're not being more ambitious" over travel, saying: "I think we should be going in the other direction and liberalising the amount of countries on the green travel list."
He added: "This decision really puts a question mark over a significant number of travel and aviation sector jobs going forward, if they can't manage to have something of a summer season. I think it's going to lead to increased unemployment.
"As an island trading nation I think it impacts our economy more broadly, beyond the immediate aviation and travel sectors, and will mean that there will be people in the industry, and beyond, having to come to the government for bailouts and benefits in the coming months."
Reports of the decision caused the stock market value of the tour operator Tui to fall 3%, while easyJet and the British Airways owner IAG both shed more than 5% as they lost one of their only major sources of revenue from holidaymakers.
During the brief period that Portugal was on the green list, it offered a lifeline to the hard-hit tourism industry, given the restrictions already in place on travel to destinations such as Spain and Greece.
Asked for a response to the decision, one tourism industry source said: "Do you want four-letter words or what?"
It had been anticipated that, at most, relatively few new places would be placed on the green list, and that these would not cover popular holiday destinations such as France and mainland Spain.
Even if France had been added, as of this week UK travellers face restrictions on any non-essential travel to the country as it seeks to curb the spread of the highly transmissible Delta coronavirus variant, which was first detected in India and is becoming dominant in the UK.
The first incarnation of the green list, announced on 7 May, comprised a dozen countries, but several were in effect inaccessible to arrivals, notably Australia and New Zealand. The only mainstream tourist destinations were Portugal, Gibraltar and Israel.
The bulk of countries remain on the amber list. While it is not illegal to go to one of these for a holiday, it is strongly discouraged. People who come to the UK from one must take a Covid test before travelling, and on day two and eight once they are in the UK, and must quarantine at home or in a hotel for 10 days.
Anyone returning from the 30-plus red list countries has to undergo the same testing and quarantining regime, but do it while staying in one of the designated quarantine hotels at a cost of £1,750 per adult.