Sitting inside her holiday rental, Zoe Fletcher lounged on the sofa, waiting for her friends to arrive. Every year, the 48-year-old from Nottinghamshire books a weekend getaway for herself and seven pals. Having "reached the age where we all like our own bedroom", she found the Water Mill, a Grade II-listed property in Derbyshire's Peak District. When each of her friends strolled through the door, wheelie suitcase in hand, there was only one exclamation on their lips: "Wow."
Pulling up outside, they would probably have clocked the old wooden waterwheel, babbling brook and outdoor hot tub. Inside, they may have noticed the Insta-friendly decor, all oak beams and 16th-century stonework. But the piece-de-resistance is arguably the Water Mill's leather-seated champagne bar, something the friends enjoyed with gusto all weekend long.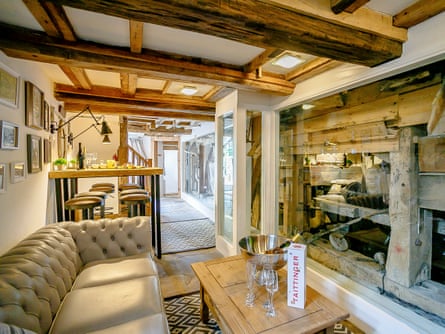 The Water Mill is just one of more than 24,000 properties offered by cottages.com, one of the UK's leading providers of cottages and luxury holiday homes. Whisper it, but cottages.com might be something of a misnomer. True, the name conjures images of the type of cosy, thatched-roof dwellings romanticised in the Cameron Diaz film The Holiday. But browse the cottages.com website, and it's possible to find idiosyncratic retreats such as a Norfolk lighthouse, a Wiltshire shepherd's hut (with electric underfloor heating), a restored railway carriage in the Suffolk countryside or any number of luxury Grand Designs-esque lodgings, many equipped with swimming pools, home cinemas, saunas and karaoke machines. Holidaymakers can even stay in their own 14th-century turreted castle: the baronial Knock Old Castle in Ayrshire (from £369 per person* for seven nights; sleeps eight).
The Water Mill was the third cottages.com retreat that Fletcher had stayed in during 2022, having started with an Easter break at Tinners Way, a seaside dacha in Cornwall. The multigenerational holiday (Fletcher was accompanied by her husband, two kids, both sets of in-laws, plus the brood's cocker spaniel) proved a success: the bungalow was perfect for older relatives with accessibility issues, while for family members more accustomed to a fortnight in the Med, it "was a real adventure because they'd never gone away like this before".
As with Fletcher's family, many cottages.com first-timers are surprised about the luxuries on offer. On that maiden trip, Fletcher carted her slow cooker and blender all the way to Cornwall, only to find these appliances there already in a fully equipped kitchen. Many properties also have lavish welcoming packs: in Cornwall, Fletcher's family received a hamper brimming with local breads, cheeses, beers, and even treats for the dog.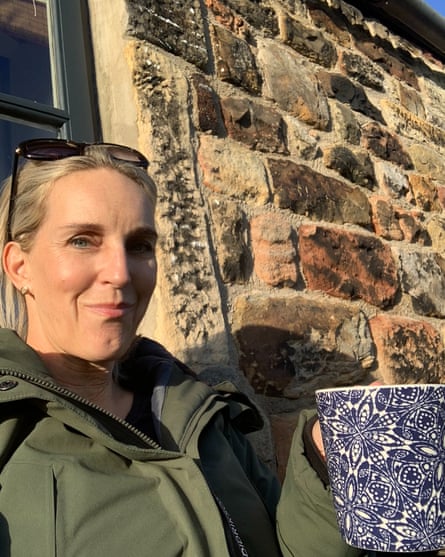 Being pet-friendly is an increasingly important selling-point for many holiday homes; cottages.com properties house more than 163,000 of our four-legged companions every year (owners of limbless pet pythons may need to ask first, though). There are plenty of child-compatible holiday homes too: cottages.com has a dedicated baby and toddler collection, where parents can search for homes with facilities such as cots, highchairs, stairgates, plus buggy-friendly walks and nearby soft play centres.
It was her teenage son's Harry Potter fixation that led Fletcher to the family's second cottages.com stay, an autumn half-term break at Middle Cottage, a (philosopher's) stone's throw away from Alnwick Castle (AKA Hogwarts in the first two films) in Northumberland. During their week away, the Fletchers – just like many other cottages.com guests – embraced the joys of slow travel, immersing themselves in the local community for a longer, more meaningful and environmentally-friendly stay. Middle Cottage was opposite a deli and local pub. "It was so friendly, it felt as if the wind had blown us in there," says Fletcher. "By the end of our stay, villagers would be saying hello to us as if we were familiar faces."
Staycations soared during the pandemic, a trend that continued during 2022 with many Britons opting for domestic holidays over the travel chaos experienced at many UK airports (staycationers are also increasingly citing climate anxiety as grounds for shunning overseas holidays). Another pandemic trend – the rise of home working – is producing a new genus of cottages.com guests: professionals swapping spare room offices for digital nomading in Dorset, Denbighshire or Dumbarton.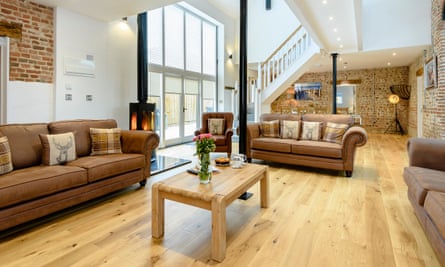 Naturally, the cost of living crisis is another reason many are choosing to holiday at home, with the self-catering aspect of cottage stays allowing families to save money by eating in. The cottages.com website throws up a considerable amount of bolthole bargains, whether it's a Suffolk barn conversion, the Old Stables (from £173 per person for seven nights; sleeps four), Wadadli Lodge in Devon with its sizeable private swimming pool (from £157.50 per person for seven nights; sleeps six) or the spacious "celebration house" Pipistrelle Barn in Norfolk (from £175.50 per person for seven nights; sleeps 10). To make things even more wallet-friendly, cottages.com is offering discounts of up to 20%* on selected holiday homes for stays in 2023, if you book by 31 January.
Fletcher is one satisfied customer who's just booked another cottages.com stay for February in Yorkshire. "My three cottage stays during 2022 were stress-free and created so many special memories, plus who can say they've had their own personal champagne bar," she says. "It's the kind of thing you just don't get when staying in hotels, and if you do, you'd have to pay lots of money for it."
To find your ideal holiday getaway, head to cottages.com, and discover the perfect place to stay in 2023
*All prices correct at time of writing
**For terms and conditions, see: Booking Conditions – cottages.com