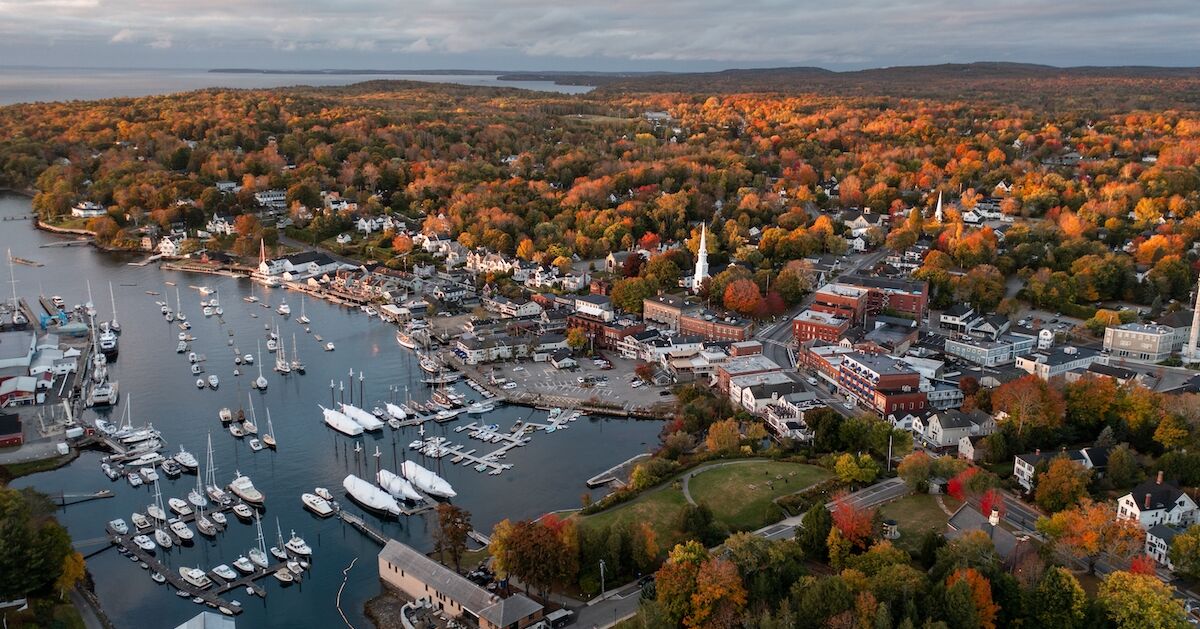 Reindeer yoga and neon pink night skies? Yes, please.
The aurora borealis – more commonly known as the northern lights – is one of the most fascinating natural phenomena on the planet. The weaving, twisting, dancing colors of green and pink in the sky are caused by solar storms on the sun. Those storms send charged particles flying toward the Earth. When they get close, they're pulled into the atmosphere near the poles and create a particle gas reaction that lights up the sky. Unfortunately, the main way to see them is to take a long, expensive northern lights Iceland trip at the peak of winter.
Unless you go to Fairbanks, Alaska.
Fairbanks is a short four-hour flight from Seattle, which is selling point enough to use it as an entry point to a more extended Alaska trip. But more importantly, it's one of the best, and most accessible, places in North America to see the aurora borealis. Make 2023 is the year to realize that, yes, you can do Alaska in a long weekend.
Fairbank's inland location gives it a leg up for aurora viewing, as clear nights are far more common away from the coast (sorry, Anchorage). And because the town is so small (population 32,000), it's easy to find silence and darkness. Naturally, Fairbanks leans into this compelling fact, and hotel options range from the clear bubble domes and romantic, glass-walled cubes of the luxe Borealis Basecamp to the log cabins at Taste of Alaska Lodge, which are an affordable choice for aurora viewing and photography.
While most winter visitors are drawn by the lure of the aurora (Fairbanks makes it easy with a photography map and aurora tracker), the daylight activities are some of the most compelling in the world, too. Travelers can visit a dog mushing camp and learn to steer sled dogs through the woods, hike with reindeer through a boreal forest (or opt for reindeer yoga), or take a helicopter across the Alaskan wilderness before landing at a private, mountain view hot spring. Summer, of course, is also as gorgeous as one would expect from the Land of the Midnight Sun, and Fairbanks is the ideal jumping-off point for a hiking trip and longer wildlife-viewing drive into the Arctic Circle.
But the best – and I do mean best – reason to go to Fairbanks is that you can see the northern lights almost year-round. There's a good chance of seeing the sky come alive on clear nights from mid-August to mid-April after sunset (which, in fairness, happens pretty late in mid-August in Alaska). Still, February is likely the best time to visit as its home to two amazing festivals: the incredibly impressive Alaska ice carving world championships, and the Festival of Native Arts celebrating art, culture, and dance from Indigenous groups in Alaska and beyond. If you're planning your trip, consider flying into Anchorage and taking the Alaska Railroad's Aurora Train, which offers show-stopping views of snow-covered Denali as it zooms toward Fairbanks. — Suzie Dundas