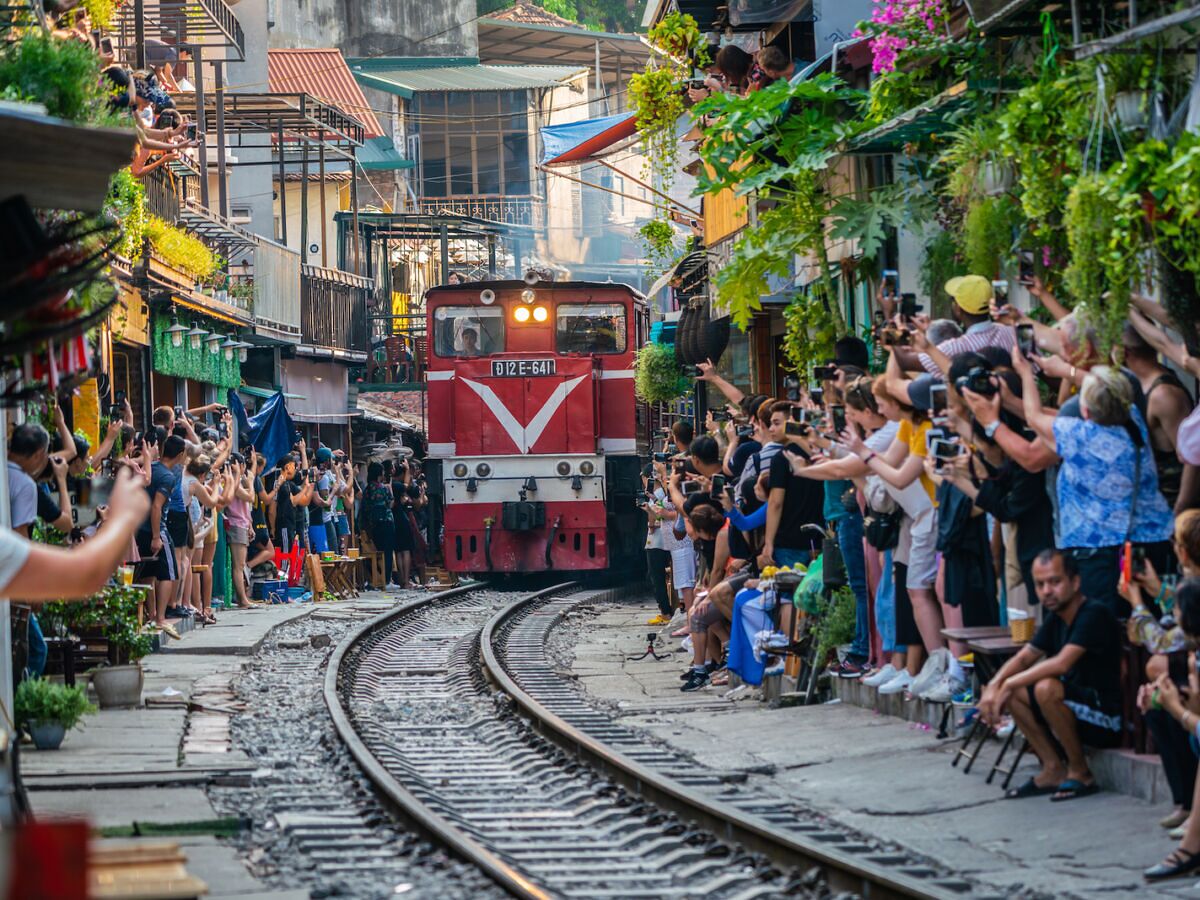 One of the most popular places in Hanoi, the capital of Vietnam, to pose for social media is a narrow street lined with homes and cafes. This is no ordinary street: This is the place where the famous Hanoi street train passes through the city.
For years, tourists have been arriving in droves to watch the train barrel dangerously close to the street, while they sit at nearby tables, sipping tea and coffee. There were also cafes above street level, so that diners could eat lunch overlooking the train as it passed through the street – making all the windows and tables shake.
Homes were crowded together on Hanoi Train Street, their backyards actually facing the train tracks. It was common to see kids playing nearby and families going about their regular business as the train whizzed by.
This narrow street, where businesses hung verdant potted plants and flowers from walls and windows, neighboring homes left clothes hanging out to dry, and paper lanterns decorating the restaurants, was a charming spot to get an up close view of the strangest facets of Hanoi, but access is limited these days.
Some thrill seekers posed on the tracks, and a derailment would of course be disastrous for anyone sitting at the cafe tables set up near the tracks, so the vietnamese government actually banned tourists from visiting Hanoi Train Street – first in 2019, and again in 2022, when it ordered all cafes on the street to shut down.
Tourists trying to access Train Street today will be turned away – the entrance is guarded – although there are still local residents living there. When the street closed, tourism revenue probably took a big hit, as the train street cafes were one of the most sought after locations in Hanoi for social media posts. However, the train is still up and running – even if there is no one to see it.