My body clock always wakes me up early and there's no better start to a day of skiing than to watch the sunrise. In the French Alps, watching the sunrise feels like the ultimate indulgence. As pink turns to orange over snow-capped mountain peaks, everywhere is still and quiet. The higher you are in the mountains, the better.
If there's time, I usually try to warm up with 20 minutes of yoga. My favourite is sun salutations, mat facing the window. The movement warms up my body and mind, switching on core muscles (ideal for skiing) and gently stretching out any stiffness from the previous day.
It's the perfect, mindful ritual to kick off a day on the slopes, to really notice the mountains before the day of fun begins.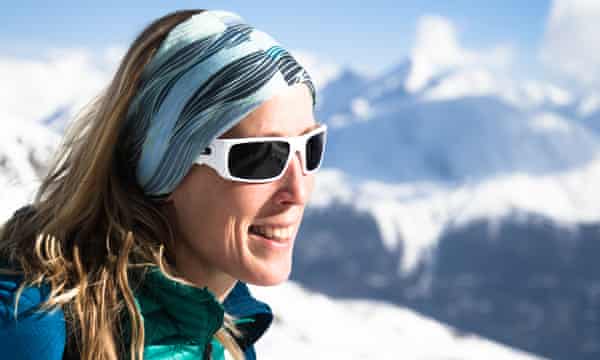 Breakfast is crucial if you want to maximise your day. Without it you'll find energy levels will start to drop by mid-morning, regardless of how much coffee you've had. I find fruit and yoghurt with nuts and seeds, followed by eggs for a protein boost, is the ideal start to my day of skiing – although a pain au chocolat often finds its way on to my plate, too.
I plan my day using a piste map or the resort app – where to go, where to stop, which runs to ski. If some of your group or family are in ski school, arrange a midday meeting point before you set out, so everyone knows what they are doing in case a phone dies or a splinter group emerges.
If it's your first day, try to organise your ski equipment the day before, so you can get straight on to the pistes in the morning. There's nothing more frustrating than spending the first few hours of your holiday chasing around after the right pair of boots or skis.
A physiotherapist once told me that the best warm-up for skiing is walking to the lifts, so try to walk all the way there or get off the resort shuttle bus a stop early and make your way there on foot. If you're staying in a ski-in, ski-out hotel (such as Club Med's resorts in La Rosière, Grand Massif Samoëns Morillon and Val Thorens), take the stairs to breakfast or the ski boot room. Or warm up with a class in Club Med's yoga school, where the programme has been created by renowned yoga teacher Heberson Oliveira.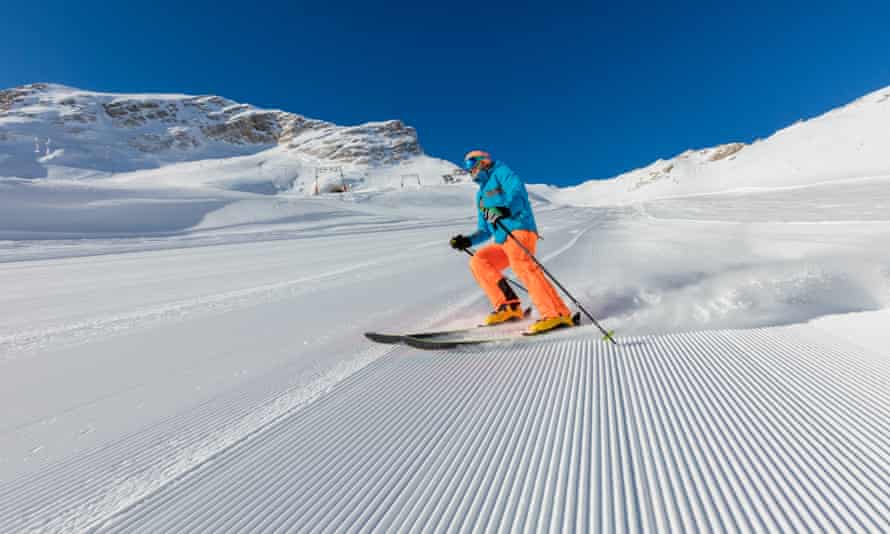 Then you're out in the fresh air, clipping on the skis and taking your first run on perfect corduroy, freshly groomed snow. Take it slowly at first and practise every kind of turn you will use throughout the day – short turns to long, carving turns, warming up your muscles and getting your brain into the zone.
I like to stop for a hot chocolate or coffee on the mountain at mid-morning for a refuel. Mountain huts are full of character, as are their owners.
Lunch on the slopes is a highlight, but I try not to eat too much. If you overeat at lunch, your body starts to use a lot of energy in digesting food, which can make your legs feel wobbly. If you're enjoying lunch outside in the sunshine, keep topped up with sunscreen – make sure you use at least SPF30.
If you still have some energy, skiing until the lifts close is a must and slopes start to get less crowded as the day wears on. My favourite trick is to enjoy a hot chocolate, or cheeky vin chaud, at the highest restaurant in the resort and wait until the crowds clear before skiing down as the sun starts to set. It gets chilly, but is worth the effort as the mountains take on a magical aura at sunset. Just make sure you don't miss the last lift back.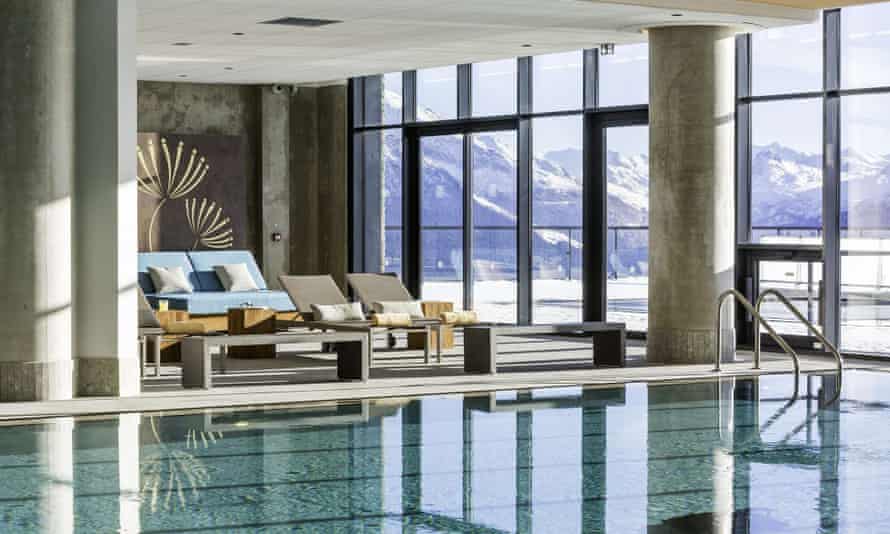 There may be more restrictions on après this year due to Covid, but toasting the memories of another fantastic day of skiing is a must. Why not hop into a hot tub or, if you're staying at a Club Med resort, relax your muscles with a swim in a heated pool – there's no better way to wind down and soothe tired legs.
Finally, indulge in a hearty supper – you've earned it! If you're going for a cheese fondue or raclette, eat slowly – there's always a time lag on feeling full and all of a sudden you can feel uncomfortably full (we've all done it).
I'm such a ski purist that I love an early night, sinking into my duvet with a book and cup of hot water – at altitude it's important to keep hydrated.
If you can get between seven and nine hours' sleep, the ideal number of hours according to experts, you'll be fresh and raring to go skiing the next day. And what can be better than waking up to watch the sunrise in the mountains before a day of skiing? Nothing, as far as I'm concerned.
Club Med ski holidays in the French Alps are the ideal winter break – visit here to find out more. Also discover Club Med's exciting new luxury resorts Club Med Val d'Isère and Club Med Tignes for Winter 2022 and 2023.