Now that all the college football spring games are over, it's time for bettors to start looking at next season's win totals.
Usually, I study spring scrimmage performances, take into account what teams lost studs to the NFL and consider upcoming schedules to determine if I want to throw some money down on teams.
The jury is still out on which teams I think deserve Under wagers, but I do have three squads I expect to go over their projected win totals.
Let's dive into my picks.
Yes, I'm wagering on Georgia finishing the regular season 12-0 for the third season in a row. When you combine Georgia's talent, coaching and pedigree with the team's schedule, you will see this wager is the only way to bet on their win total.
The 'Dawgs are once again the most talented team in the country, even with all the players they lost to the NFL Draft. On offense, they return one of the best lines and a talented skill player core built around the best tight end in the country, Brock Bowers.
Georgia continues to reload on defense, sporting a two-deep roster of only blue-chip players. I have no concern about UGA's performance being near the top of the country again this season.
If you want a good chuckle, go look at UGA's schedule for this upcoming season and find me the game where the team is going to be less than a 10-point favorite. You can't. Maybe Florida in the annual rivalry game with the Gators, but otherwise, there is none.
With Georgia's talent and schedule, it won't lose a game this regular season.
Georgia, Ohio State & USC lead Joel Klatt's post-spring top 25
Joel Klatt revealed his post-spring top 25 teams. Joel starts off by revealing his top team as the Georgia Bulldogs.
Against my better judgment, I'm taking USC to win 10 games this season.
The Trojans are returning Heisman winner Caleb Williams at quarterback with plenty of NFL–caliber skill position talent. The offense is always going to be good under head coach Lincoln Riley. They've also added some talent on defense, and when I look at the schedule, I don't see this team losing more than two games.
Look for SC to start the season 6-0. Arizona State is an early potential pitfall, but the Sun Devils have a new coach and don't have the talent to stop the Trojans' offense.
But, after the first six games, USC has one of the toughest schedules in the country. The Trojans are at Notre Dame, home against Utah and then away at Cal. Then they will host Washington, play at Oregon, and finally face UCLA in the Coliseum. USC will beat Cal and UCLA, but the other four games are toss-ups for me. The Trojans should split those four and get their record to 10-2, hitting the Over for us.
One worry is how USC's defense wants to win — forcing turnovers. USC was +21 in turnover margin last season. However, turnovers fluctuate from year to year. You can lead the country in turnover margin one year, and the following year, you're back to the middle of the pack. In the previous five seasons (2017-2021), the leader in turnover margin saw a drop of an average of 15.8 in turnover margin. However, USC will bludgeon most teams with their offense, so none of this will matter.
Why USC's Caleb Williams gives the Trojans the best QB room in College Football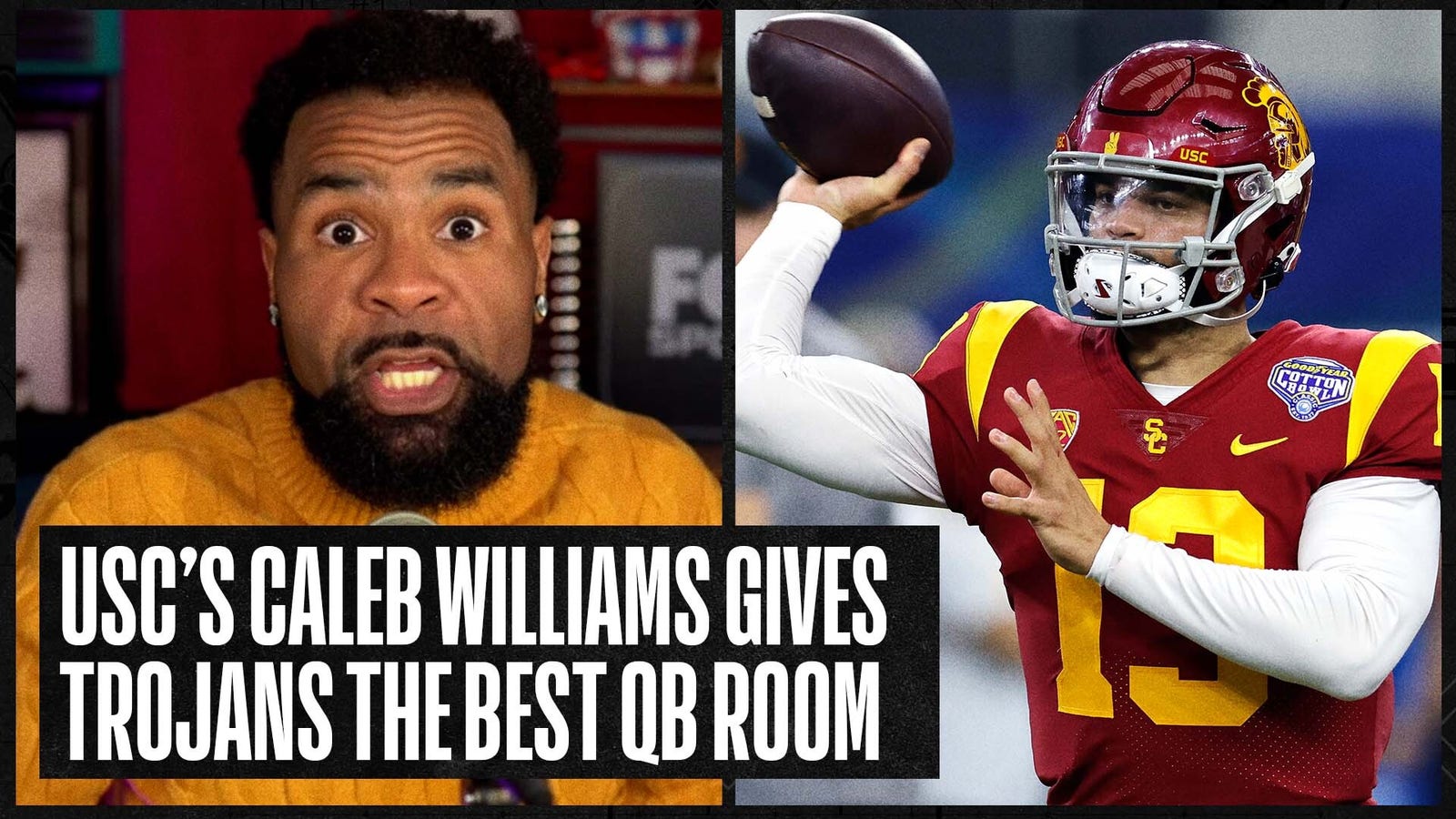 FOX Sports' RJ Young shares his Top 5 teams with the best quarterback rooms in college football.
OTHER OVER/ UNDER WIN TOTALS BETTORS SHOULD CONSIDER*
Colorado: O/U 3.5 wins
TCU: O/U 7.5 wins
Notre Dame: O/U 8.5 wins
Texas: O/U 9.5 wins
LSU: O/U 9.5 wins
Clemson: O/U 9.5 wins
Oregon: O/U 9.5 wins
Penn State: O/U 9.5 wins
Ohio State: O/U 10.5 wins
Alabama: O/U 10.5 wins
*Odds as of 5/18/2023
Tony Petitti announced as the new Big Ten commissioner & what it means for the future of college football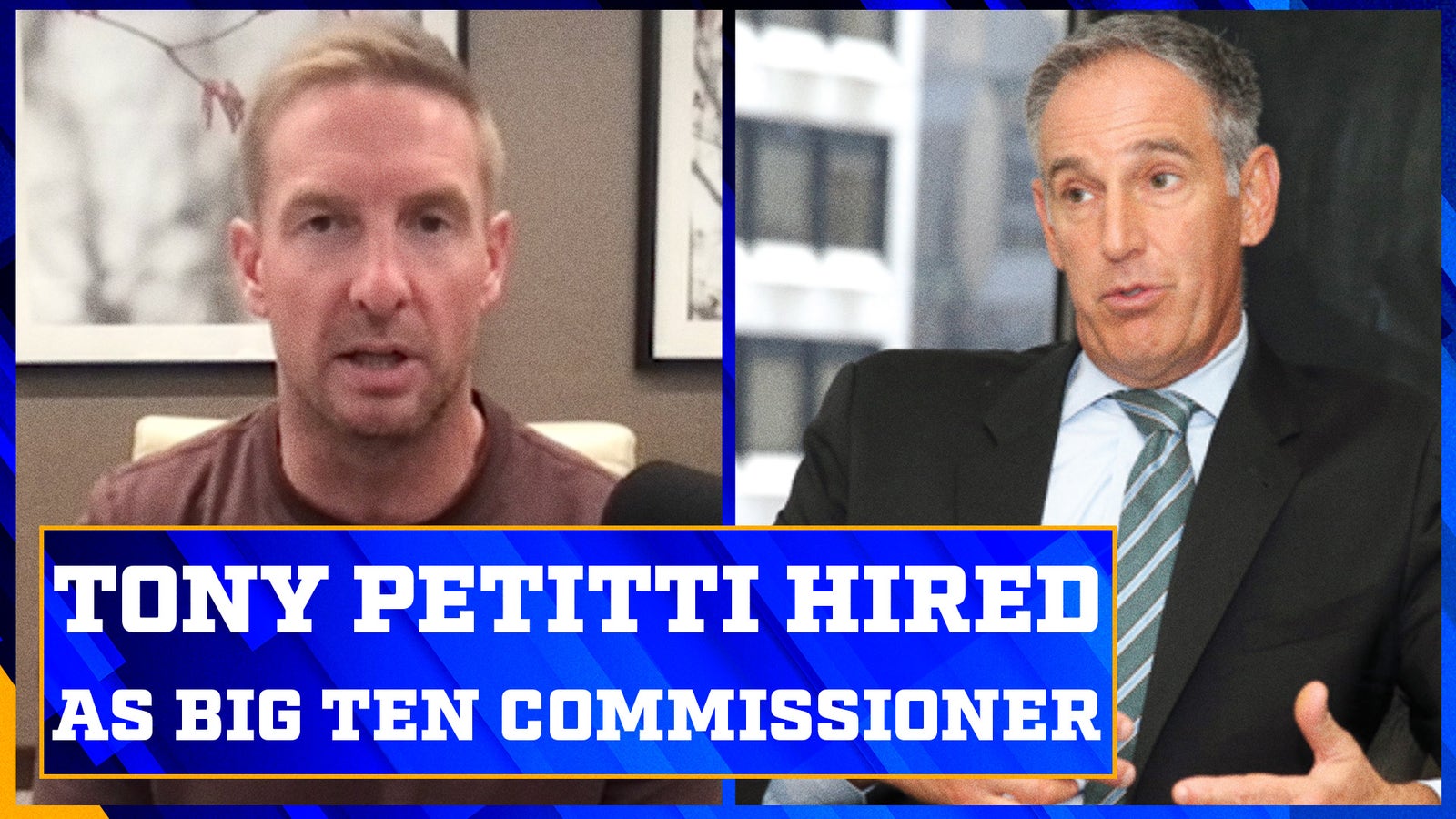 Joel Klatt discussed Tony Petitti being announced as the seventh Big Ten commissioner.
The Wolverines return a playoff-caliber team once again with an above-average quarterback, running back and offensive line. This bruising offense will wear down defenses, and while games will appear close early, the Wolverines will win big late due to those tired defenses.
Michigan's offense is also perfect for road games, two of which are at Penn State and Michigan State, which will be difficult, but winnable. The Wolverines have beaten Ohio State two years in a row and now get the Buckeyes in the Big House this season. Over 10.5 wins allows Michigan to lose one conference game and still hit.
The Wolverines' defense has been in the top 14 in yards per play for two straight seasons, and while the team had a talent drain at pass rusher (NFL), UM has recruited well.
Jim Harbaugh has proven he can develop talent all over the field, and I expect nothing less this season.
Geoff Schwartz played eight seasons in the NFL for five different teams. He started at right tackle for the University of Oregon for three seasons and was a second-team All-Pac-12 selection his senior year. He is an NFL analyst for FOX Sports. Follow him on Twitter at @GeoffSchwartz.
Play FOX Super 6 every week for your chance to win thousands of dollars every week. Just download the Super 6 app and make your picks today!