It's the most wonderful time of year, as the NCAA Men's Basketball Tournament, affectionately known as "March Madness" to most, starts this week.
The First Four will be played on Tuesday and Wednesday, with the Round of 64 following on Thursday and Friday. This will be the 84th overall edition of the tournament and the 38th instance of it since expanding to 64 teams in 1985. Given the numerous amount of upsets over the years, FOX Sports Research took a deep dive into the numbers to find you the best first-round and tournament betting trends.
We dissected how teams performed against the spread (ATS) and straight up (SU) to give you the information needed to make some successful wagers throughout the first week.
Let's dive in.
Underdogs have a slight edge against the spread (ATS) in Round of 64
If it feels like underdogs have done well in the first round in recent years, it's because they have – especially from a gambling perspective. Since 2015, they've gone a whopping 122-97-2 ATS (55.7%). Fifty-nine of those underdogs actually won their respective games straight up (SU), which is a significant amount considering the number of mid-majors and small programs that compete.
If you look at just the previous three tournaments, dogs cover at an even greater rate, going 54-40 ATS (57.4%) and 31-63 SU (33%).
Below, we've outlined how underdogs have performed historically since the tournament expanded to 64 teams in 1985:
Specific seed vs. seed matchups in Round of 64
Expanding a bit more on the first round, here is a breakdown of some interesting trends with regard to double-digit seeds. You might be surprised at how successful the lower seeds have been in recent years:
That being said, it would be unfair not to point out some of the glaring losing streaks that many of the small conferences hold, as these are the schools that usually obtain these double-digit seeds.
Bet on these coaches to cover in Round of 64
It could be argued that coaching matters more in college basketball than in any other sport, and that notion is accentuated even more in the tournament. There are five coaches in this year's tourney who rank top 18 all-time in cover rate for Round of 64 games (10-game minimum):
No. 1 seeds dominate the Round of 64 AND title game
While we've focused on the Round of 64, we also wanted to give you a quick overview of what characteristics national champions display.
Since seeding began in 1979, 26 No. 1 seeds have won national championships, the most of any seed. The rest of the other seeds have combined for just 17 titles. That means 60% of national champions since 1979 were top seeds. In fact, the past five national title winners and 12 of the past 15 champions were No. 1 seeds.
In the Round of 64, they're almost perfect, going a whopping 147-1 SU (99.3%) and 76-70-2 ATS (52.1%) since 1985. The only 16-seed to defeat a top seed are the UMBC Retrievers, who took down the Virginia Cavaliers in the 2018 tournament.
KenPom Trends
KenPom has become one of the most respected college basketball analytical tools since its public debut in 2002. The site takes into account various metrics to measure the offensive and defensive efficiencies of every Division I basketball team. Looking at the pre-tournament KenPom data, there are a few interesting trends.
Firstly, every national champion since 2002 has ranked in the top 44 of adjusted defensive efficiency. Nineteen of those 20 title winners in that span also ranked in the top 21 of adjusted offensive efficiency rankings.
The lone exception was UConn in 2014, which ranked 57th in the offensive category despite ranking 19th on defense. So, using the 2023 pre-tournament KenPom rankings, below are the eight teams that fit the bill of ranking in the top 21 of offense and top 44 in defense:
Houston +500 to win the title (bet $10 to win $60)
Alabama Crimson Tide +800 to win the title (bet $10 to win $90)
UCLA +1400 to win the title (bet $10 to win $150)
Kansas +1000 to win the title (bet $10 to win $110)
Texas Longhorns +1600 to win the title (bet $10 to win $170 total)
UConn +2200 to win the title (bet $10 to win $230)
Creighton Bluejays +3300 to win the title (bet $10 to win $340)
Saint Mary's Gaels +3500 to win the title (bet $10 to win $360)
Again, this isn't a strict measure, as teams can get hot – like the 2014 Huskies mentioned above. But it is a good indicator of which teams might be worth a title bet prior to the tournament starting.
Houston is the current favorite to win it all at FOX Bet (+500), but it's worth noting that only three other pre-tournament favorites have had odds higher than that. Two of those three went on to win the title, with the 2018 Villanova Wildcats and the 2017 North Carolina Tar Heels doing so, while the 1994 Tar Heels lost in the second round.
It's also worth noting that all 20 national champions in the KenPom era (since 2002) were ranked in the top 25 of overall adjusted efficiency. All eight of the teams above rank inside in the top 13 of this year's pre-tournament KenPom data.
So what are you waiting for? Head to FOX Bet and make some wagers on the first round of the NCAA Men's Basketball Tournament!
Top March Madness betting stories:
---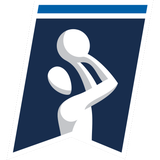 Get more from College Basketball Follow your favorites to get information about games, news and more
---