For the second time ever, it happened.
Fairleigh Dickinson took down Purdue, just the second time that a No. 16 seed has defeated a No. 1 seed in the history of the NCAA Men's Basketball Tournament. Social media was buzzing about the incredible upset. Check out the top reactions below!
[2023 March Madness live updates and highlights]
Here are the top moments that have captured the internet's attention throughout the day!
16. Fairleigh Dickinson vs. 1. Purdue
Fairleigh Dickinson's coach called his shot!
(and spoiler alert — Tobin Anderson was right. Legendarily so.)
Slight height difference here
FAIRLEIGH DICKINSON LEADS AT HALFTIME
FAIRLEIGH DICKINSON DOES IT
UMBC was the first 16-seed to beat a 1-seed (Virginia, 2018), and the Retrievers' social media team was more than happy to welcome the Knights to a very exclusive club …
… while the rest of the internet basked in the glory of another incredible upset.
11. Providence vs. 6. Kentucky
The rims are still uneven…
After a historically bad shooting performance from Iowa State following some pregame rim issues, the lever came back out and interrupted Kentucky's shootaround.
Oh, and the Iowa State rim incident got even more ironic in hindsight.
It's a Gael party!
After the Saint Mary's Gaels took care of business against VCU earlier Friday, their mascot wished the Gaels of Iona well in their upset bid against UConn.
Massive showdown has social media buzzing
Two proud northeast programs and two very well-known head coaches. UConn-Iona in Albany is already off to a good start.
Oh, and things could get even more interesting given the past history between UConn's Dan Hurley and one of the referees in this game.
Sure enough…
Adama Sanogo says goodnight, Iona
UConn, and big man Adama Sanogo, took over in the second half to cruise past Iona and Bill Murray, whose son Luke is an assistant coach on the Huskies could only giggle.
And UConn is even providing some prime Dan Hurley upset face content.
Netting repair!
We had another hoop snafu, this time in Albany as a ladder had to be brought out to fix the netting on UConn's side of the court.
11. North Carolina State vs. 6. Creighton
Not a big chair fan
Terquavion Smith was not too thrilled when Creighton rallied in the second half to beat his N.C. State Wolfpack.
Though Smith did have some aggression left to take out on the rim in a screaming dunk.
Kam Jones goes OFF
Vermont was hanging around with Marquette, aiming to try and repeat Princeton's 15-over-2 success from Thursday. Then Kam Jones happened.
Shaka gets his milkshake!
A Marquette win means one thing — milkshakes!
Problems with the rim
Iowa State was not able to go through its normal pregame shootaround because the rim on the Cyclones' end of the court was not level and had to be straightened out.
That may have contributed to Pitt's 22-2 (!!!) run to open the game.
4. Kennesaw State vs. 3. Xavier
Xavier survives just barely — and controversially
Xavier rallied late in the second half and got a key block from center Jack Nunge to edge Kennesaw State, 72-67.
Some on social media, though, thought Xavier may have committed a foul on the ensuing scramble for the ball.
It marked an end to a stressful and, often for Xavier, frustrating game despite the win.
HOOTY-HOO!
Three years after winning just one game all season, Kennesaw State is in its first-ever NCAA tournament appearance and giving Xavier all it can handle. Needless to say, Owl fans and fans of Cinderella mid-majors are thrilled.
Familiar territory for the Gaels… in ALBANY?!?
St. Mary's is a long way from home — and in an unfamiliar climate in frigid Albany. But there is at least one familiar sight, as their namesake church is right across the street from where they are playing their first-round game.
Classic Tom Izzo
Michigan State pulled away in the second half to take care of the Trojans, and Tom Izzo is already in incredible March form.
Speaking of legendary Michigan State figures, longtime football coach Mark Dantonio and former Spartans and Detroit Tigers star Kirk Gibson are in attendance.
Read more:
FOLLOW
Follow your favorites to personalize your FOX Sports experience
---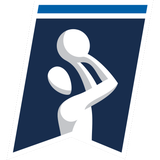 Get more from College Basketball Follow your favorites to get information about games, news and more
---