After a historic season for the Boston Bruins, will any NHL team be able to topple them in the race for the Stanley Cup?
The Bruins, an Original Six team in their 99th season, set multiple records this season, including fastest to 100 points, fastest to 50 wins, most wins (65) and most points (135) in the regular season.
But those achievements are history as it's a new season with the Stanley Cup playoffs starting Monday.
The Bruins are the big favorite at FOX Bet (+333, bet $10 to win $43.30 total – dropping from +300 last week) to win the Stanley Cup for the seventh time and first since 2011.
The Colorado Avalanche had a late surge to win the Central Division, and the defending champions are the second betting favorite (+650, dropping from +550 last week). The Avs, led by center Nathan MacKinnon, the No. 1 pick in 2013, are seeking their fourth Stanley Cup,
The third betting choice? It's the Toronto Maple Leafs (+800 but FOX Bet's Bet Boost has them at +1000) who are looking at ending one of the longest and strangest title droughts in the "Big Four" sports.
The Leafs, one of the Original Six franchises, last won the Stanley Cup in 1967. Toronto has won the Cup 13 times, second most behind the Montreal Canadiens (24), but 13 expansion or original WHA franchises have won the Cup since Toronto's last championship.
How about betting on the team with the best player? Edmonton Oilers center Connor McDavid, the No. 1 pick in 2015, was the runaway leader in points and the heavy favorite for the Hart Trophy as the league MVP. The Oilers, seeking their sixth Cup but first since 1990, moved up the odds list to +850, down from +1100 last week.
Looking for a dark horse to win the Cup? Look no further than Tampa Bay as the Lightning (+1600) are looking for their fourth Cup after having their two-year streak atop the NHL snapped last season by the Avalanche.
What about the Seattle Kraken, the surprise team of the season? The Kraken (+3500) made the playoffs in their second season by finishing fourth in the Pacific Division with a 40-point improvement.
Here are the latest lowest odds to win the Stanley Cup at FOX Bet *
Boston Bruins +333 (bet $10 to win $43.30 total)
Colorado Avalanche +650 (bet $10 to win $75 total)
Edmonton Oilers +850 (bet $10 to win $95 total)
New Jersey Devils +900 (bet $10 to win $100 total)
Toronto Maple Leafs +1000 (bet $10 to win $110 total Bet Boost; was +800)
Vegas Golden Knights +1000 (bet $10 to win $110 total)
New York Rangers +1000 (bet $10 to win $110 total)
Carolina Hurricanes +1100 (bet $10 to win $120 total)
Dallas Stars +1300 (bet $10 to win $140 total)
Tampa Bay Lightning +1600 (bet $10 to win $170 total)
Minnesota Wild +1700 (bet $10 to win $180 total)
Los Angeles Kings +2000 (bet $10 to win $210 total)
Florida Panthers +2000 (bet $10 to win $210 total)
Winnipeg Jets +3000 (bet $10 to win $310 total)
Seattle Kraken +3500 (bet $10 to win $360 total)
New York Islanders +4500 (bet $10 to win $460 total)
* odds as of 4/15/2023
FOX Bet senior sports trader Olegs Nikolajevs said the Bruins are the class of the league but, at +300, offer minimal value for bettors.
If McDavid and the Oilers can get solid goaltending in the postseason, Nikolajevs likes their chances. Edmonton bolstered its roster by trading for Nashville defenseman Mattias Ekholm in late February and have won 13 out of 16 games since.
"If you have such superstars as McDavid and Leon Draisaitl (second in the league in scoring behind McDavid) who will lead and carry you, all that you need is to improve the blue line and that's what Oilers did at the deadline by getting defenseman Mattias Ekholm," Nikolajevs said. "Both goalkeepers, Jack Campbell and Stuart Skinner, recorded a shutout in their last games while the Oilers have won nine of their last 10 games.
"If you add that Oilers are the best on power-play ratings from the Western Conference by expected goals percentage and shooting percentage, that will make them one of the favorites to win the Stanley Cup."
For a longer shot, Nikolajevs likes another team that strengthened its roster before the trade deadline – the Los Angeles Kings, who are seeking their third Stanley Cup and first since 2014. The Kings acquired goalie Joonas Korpisalo from the Columbus Blue Jackets.
Korpisalo had one of the greatest performances by a goalie in the 2020 playoffs for Columbus. Korpisalo made a modern NHL record 85 saves in a 3-2 loss to Tampa Bay in quintuple overtime.
"They are a highly-experienced team without any really weak spots," Nikolajevs said. "They gained goalie Joonas Korpisalo, who has an incredible .937 save percentage so far for the Kings.
"With well-balanced lines and the best record at home in the Western Conference, the Kings might be underdogs to watch out for."
PICK: Edmonton Oilers (+1100 at FOX Bet at time of pick, bet $10 to win $120 total) to win the Stanley Cup
LONG-SHOT PICK: Los Angeles Kings (+2000 at FOX Bet, bet $10 to win $180 total) to win the Stanley Cup
Here are the past 10 Stanley Cup winners:
2022: Colorado Avalanche
2021: Tampa Bay Lightning
2020: Tampa Bay Lightning
2019: St. Louis Blues
2018: Washington Capitals
2017: Pittsburgh Penguins
2016: Pittsburgh Penguins
2015: Chicago Blackhawks
2014: Los Angeles Kings
2013: Chicago Blackhawks
So who ya' got to hoist Lord Stanley's chalice in June? Head on over to FOX Bet to place your bet now!
Read more:
Play FOX Super 6 every week for your chance to win thousands of dollars every week. Just download the Super 6 app and make your picks today!
---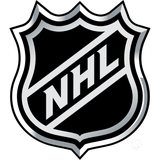 Get more from National Hockey League Follow your favorites to get information about games, news and more
---