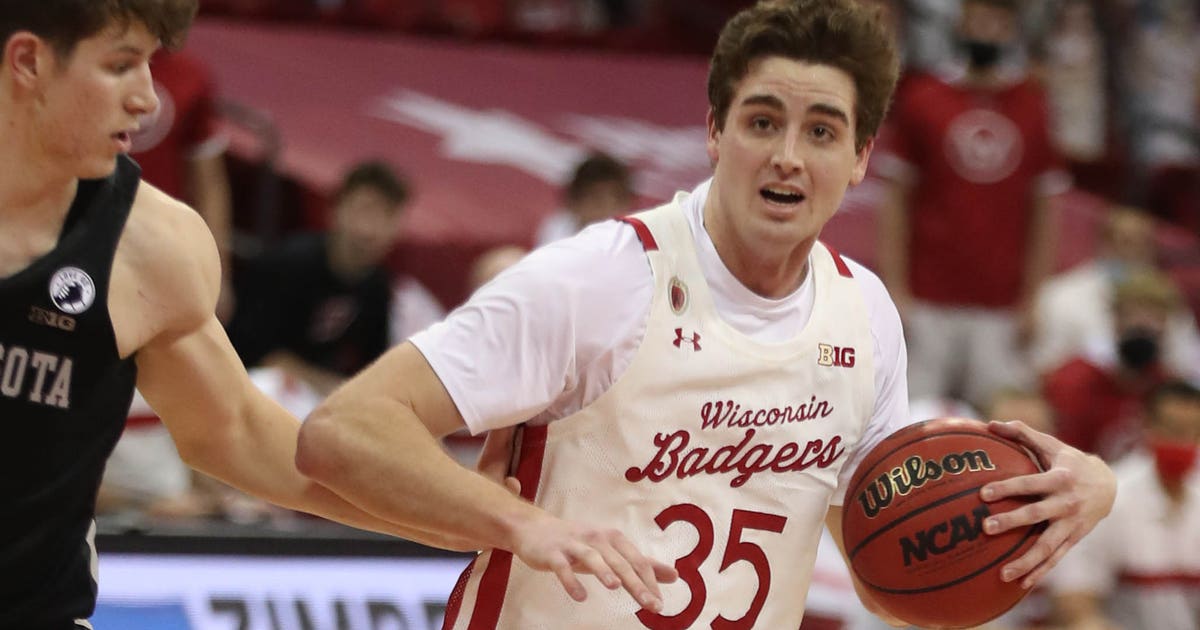 The Wisconsin Badgers men's basketball team moved up one spot to No. 8 in the latest Associated Press top-25 poll, released Monday.
More Badgers coverage
Wisconsin saw a five-game winning streak snapped with a 70-64 loss to Maryland on Dec. 28, but the Badgers recovered with a 71-59 victory over No. 21 Minnesota on New Year's Eve. The Badgers' clash against Penn State, scheduled for Sunday, was postponed due to the coronavirus.
Greg Gard's squad is one of seven Big Ten teams to be included in the top 25 — No. 5 Iowa, No. 8 Wisconsin, No. 10 Michigan, No. 12 Illinois, No. 15 Rutgers, No. 16 Minnesota and No. 23 Michigan State.
The Badgers return to the court Thursday to face the Indiana Hoosiers (6-4, 1-2) at the Kohl Center.
AP TOP 25 POLL — WEEK 7 (released Jan. 4)
| | | |
| --- | --- | --- |
| RANK | TEAM | PV RANK |
| 1 | Gonzaga (10-0) | 1 |
| 2 | Baylor (9-0) | 2 |
| 3 | Villanova (8-1) | 4 |
| 4 | Texas (8-1) | 8 |
| 5 | Iowa (9-2) | 10 |
| 6 | Kansas (8-2) | 3 |
| 7 | Creighton (8-2) | 11 |
| 8 | Wisconsin (9-2) | 6 |
| 9 | Tennessee (7-1) | 7 |
| 10 | Michigan (9-0) | 16 |
| 11 | Houston (8-1) | 5 |
| 12 | Illinois (8-3) | 15 |
| 13 | Missouri (7-1) | 12 |
| 14 | West Virginia (8-3) | 9 |
| 15 | Rutgers (7-2) | 14 |
| 16 | Minnesota (10-2) | 21 |
| 17 | Oregon (8-1) | 21 |
| 18 | Texas Tech (8-3) | 13 |
| t-19 | Clemson (8-1) | NR |
| t-19 | Virginia Tech (8-1) | 24 |
| 21 | Duke (3-2) | 20 |
| 22 | Virginia (5-2) | 23 |
| t-23 | St. Louis (7-1) | NR |
| t-23 | Michigan State (7-3) | 17 |
| 25 | Florida State (5-2) | 18 |