The 2023 NFL schedule is out. It's a 272-piece puzzle spanning 32 teams over 18 weeks, serving multiple TV partners and trying to maximize the huge national interest in games dominating the sports landscape from Thursday to Monday every fall weekend.
After the Thursday night release, FOX Sports talked with Blake Jones, the NFL's senior director of broadcasting and part of the league's tireless staff that worked through millions of permutations to create a schedule that is fair to all parties and puts the biggest games in the right windows over 18 weeks.
Here's a look behind the scenes into how the NFL schedule is created.
Q: What are the unique challenges that came in this year as part of this scheduling process?
A: We had a resolution allowing more teams to play short week Thursday games and so as we identified those games and matchups that we were going to be playing in the Thursday night package, it meant that some teams are going to face those short weeks more than once during the season. And we really tried to focus on how those fell relative to the byes. Yes, it's a short week Thursday, but you tend to get a little bit longer of a break coming back to your following week. Some teams have even told us they treat that like a mini-bye, so we try to space those out — in a way that we've been working out well for the teams.
Q: Are there ironclad rules to scheduling, or more guidelines you want to avoid like three games in a row at home or on the road and things like that?
A: There are some of those evergreen rules. You know, the most basic is how many home games each team has, how many road games and overall. Those are black and white. You can break those rules. And then we have those pieces that are possible. We just don't want to see them too often, and in order to have our system work, to avoid those to the greatest extent possible. But if we do have to take them, we pay very close attention to who they happen to, what the circumstances around it are.
There are varying degrees of some of those things that can feel worse than others. And so we will go through and we throw away many, many schedules where we said, "I just don't like the way it winds up for Team X, relative to this specific piece." So we try to minimize those to the greatest ability that we can, but it's a little bit of give and take on all of those pieces that ultimately some of them do end up getting played.
Q: I'd think the computer automatically highlights the potential flags when you've got a model with 272 games, so it's going to say, "Hey, Dallas has three straight road games here" or "Houston goes five weeks without a home game." I imagine that makes it easier for you to anticipate the most obvious concerns with any potential overall schedule you might consider.
A: Yeah, absolutely. We get those immediate red flags to say, "Here's some things that we should pay attention to." We look at those first and we see is this a version of that happening like three straight road games for a team, is that not one that we're comfortable with or is it, you know, all relatively easy travel and maybe an extra day of rest going into the last one something that makes it maybe a little bit more palatable. And so we evaluate each as an individual case.
And then we see how they stack up maybe across any given schedule. We look at ones and say, "Actually, that sequence, I don't think we would ever be comfortable with so let's change that rule to no longer be 'try to avoid' and let's change that to 'never show me one where this happens again.'" And then we line it up and we run it again. And then we just do that, so it's an iterative process over and over.
Q: There has always been a ridiculous number of permutations your computers churn through in trying to find the perfect schedule, and I feel like that number is only higher with Sunday afternoon games no longer defaulted to FOX or CBS based on the road team. How much did that complicate the calculations?
A: Absolutely, a higher number. It's more hardware, better software to show many different permutations when you unlock sort of what used to be the default AFC and NFC assignments, which gives us more flexibility. I think it really comes through to show on Sunday afternoons when we're able to have things cross over those old boundaries to give us some good mixes for FOX and CBS on Sundays.
Q: I think the schedule release serves as a realization for some fans who are accustomed to one network or the other of what's to come in terms of getting to know broadcast crews from other networks.
A: Obviously, we deal with FOX and CBS across the board. But when you talk to fans of a certain team who are really used to seeing their team on either FOX or CBS … hopefully it's good exposure for fans and a good opportunity to kind of start breaking away from those old pretty strict classifications, and think of it more as sort of a little bit broader of a sharing of the wealth of those games across multiple partners.
Q: How do you quantify the star value of a team? Because this offseason has shown how a single transaction can radically change that: Tom Brady retires, Aaron Rodgers goes to the Jets, Lamar Jackson stays with the Ravens and so on. How does that relate to prime time and national windows and which teams you want to max out in those games.
A: It's one we're trying to apply a little bit more data and analytics to, where historically it's been gut feeling and instinct. We're trying now to build in a little bit more data that factors in merchandise sales, ratings history, obviously. Where is there buzz right now about certain teams, especially in the offseason, when we have to make the schedule, what's the buzz about certain teams and the moves they're making, what the feeling is coming off last season.
And so we look at all of those types of factors and we try to go as deep as we can to understand what our fans are looking for, what are they gravitating to and from to try and get an indication of which teams are going to be the right teams to put in those high-profile windows in order to give our fans the best possible viewing options that we can across the board.
What's on the line for Aaron Rodgers this season?
Emmanuel Acho, Joy Taylor and LeSean McCoy discuss what is on the line for Aaron Rodgers after his big move from Green Bay to New York.
Q: There's a natural cycle where two or three years out of every seven, you have games lining up with Christmas and New Year's Eve weekends. You've got a tripleheader on Christmas now and much of the league playing on Christmas Eve. How sensitive are you to having teams traveling on the holiday weekend in consecutive years or anything like that?
A: When you look at it, our Week 16 falls over Christmas weekend as it did last season. So obviously we have to play a full slate of games across that weekend. We need to have just as many home teams as road teams, so half of the league is going to be on the road that week.
We focused specifically last year and this year on our Christmas Day tripleheader. Give teams the opportunity to give us some feedback as far as their willingness to host on Christmas. Some may say, "You know what, in our city it may be tough for us to staff the stadium on Christmas or have the proper pieces in place in order to do the operation, or our fans just may not be able to turn out on Christmas."
The other side of the coin: OK, if you're not going to put your hat in the ring for hosting, then potentially you become more likely to be on the road. Because we have to play the full week. Inevitably, not every team is going to get to pick and choose whether they're home or away, but we try to do that at least for the tripleheader on Christmas Day.
Q: We know Week 18 is only divisional games, we know that Week 1 is a big splash week. What else are the priorities and the most important parts of the calendar?
A: Thanksgiving, Week 12 was a big one for us, launching the Black Friday game on Amazon Prime. That's a new one for us picking up a game that week on a day that we have not historically played a game. We know how we have built around Thanksgiving Day into Thanksgiving night. Now, where do we add a game on Friday? And then for every one of those games we pull out for Thanksgiving and Black Friday, that's four less games now to fill our Sunday afternoon and Sunday night, Monday night of that week. So we have to be very careful about how we place games in order to make sure we've got an amazing weekend of football from Thursday all the way through Monday. Even by adding a new standalone national window on Black Friday.
[RELATED: NFL schedule release: Five key factors that players and coaches look for]
Q: Are there memorable obstacles in getting this schedule to a finished product, harder to resolve than others?
A: I think an interesting one is historically with our Thursday night package, we have a policy in place that a team can't play more than two time zones for a Thursday night game. Every few years, though, we have a team that will go cross-country against multiple cross-country opponents and they'll request those games back to back, and they'll stay up there and they'll practice.
In this case, you'll see that the Giants do that in Weeks 2 and 3. And by doing that, the teams often get comfortable with playing one of their Thursday night games across country and so you see that Giants-49ers Week 3, on TNF on Prime Video. A game that by policy normally wouldn't be one that we'd be able to schedule. But in working with the team on their travel and managing their cross-country trips, we were able to identify that it's an option and they were comfortable with it. And I think it's a good, exciting game with two playoff teams that will be fun to see early on in the season on the TNF schedule.
Q: You have five games overseas between London and Frankfurt this year. Is there a default that teams take their bye week after those games to lessen the effect of travel on the next game?
A: So it's evolved. I started with the London games supporting operationally years ago where it was a given: Every team takes their bye after London because it was such a unique out-of-the-way trip. It's evolved now where teams had the option now to let us know: Do you want your bye or do you want just a home game following that trip?
Teams have given us different answers, but we're starting to see more and more teams opt for the home game, especially those teams that play in London earlier in the season. Your Week 4 or 5 matchups, they're much more likely to opt for a home game in order to give themselves a chance of their bye falling a little bit later, closer towards the middle or latter part of the season in order to still take advantage of that rest later on in the year.
[RELATED: Jaguars to play twice in London among five NFL international games in 2023]
Q: When did you arrive at the final schedule?
A: We went in and met on Monday, and I think that's when we had what we call the final leader. We made our final changes that day and met with the Commissioner, reviewed everything with him and determined we were ready. Full speed ahead. Let's make the release on the 11th.
Greg Auman is FOX Sports' NFC South reporter, covering the Buccaneers, Falcons, Panthers and Saints. He is in his 10th season covering the Bucs and the NFL full-time, having spent time at the Tampa Bay Times and The Athletic. You can follow him on Twitter at @gregauman.
FOLLOW
Follow your favorites to personalize your FOX Sports experience
---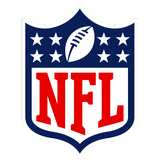 Get more from National Football League Follow your favorites to get information about games, news and more
---