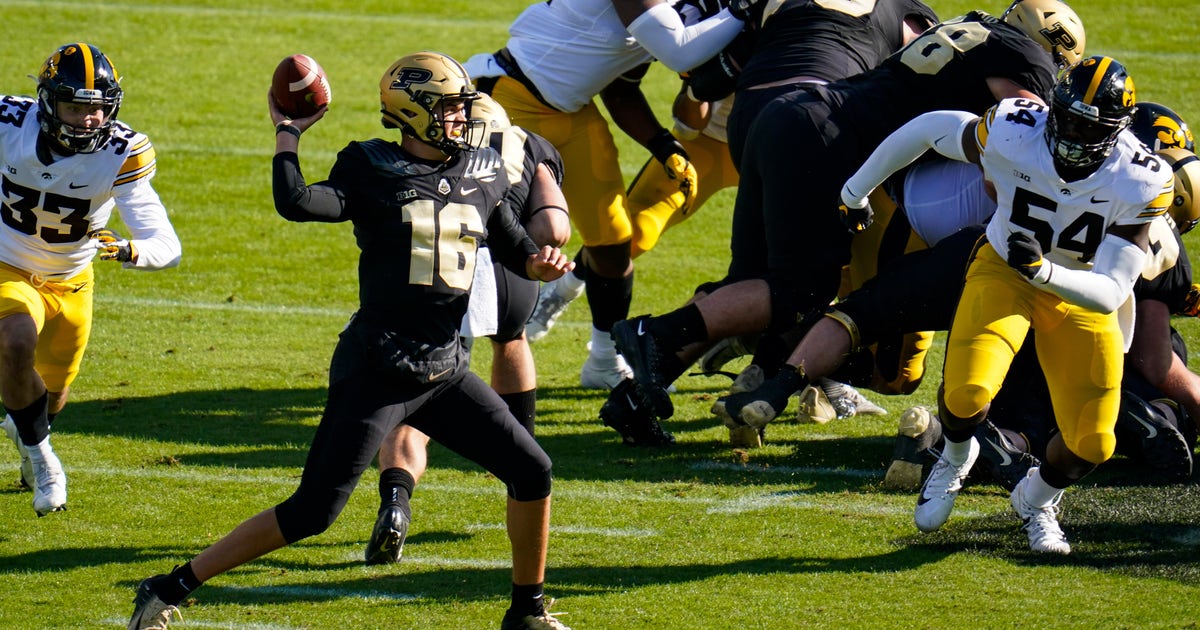 West Lafayette, Ind. – The Aidan O'Connell to David Bell connection was working for the Boilermakers on Saturday as Purdue beat Iowa 24-20 in the Big Ten's opening weekend of play.
Bell scored three touchdowns and racked up 122 yards on 13 receptions, and it was Purdue (1-0) that came out on top in the back-and-forth battle with Iowa (0-1).
O'Connell was 32 for 51 with 289 yards. He connected with Bell for three touchdowns on the day and also threw two interceptions.
Down by 3, the Boilermakers' recovered a fumble with six minutes remaining in the game. O'Connell and company drove down the field for the final score to put Purdue up 24-20.
The Hawkeyes got the ball back with one last chance but were unable to convert on a fourth and 10 with just over a minute left in the game. Purdue's defense sealed the deal with the stop, and the Boilermakers celebrated opening the 2020 season with a win.
UP NEXT
Purdue: The Boilermakers play at Illinois next Saturday.
Iowa: The Hawkeyes play Northwestern at home next Saturday.