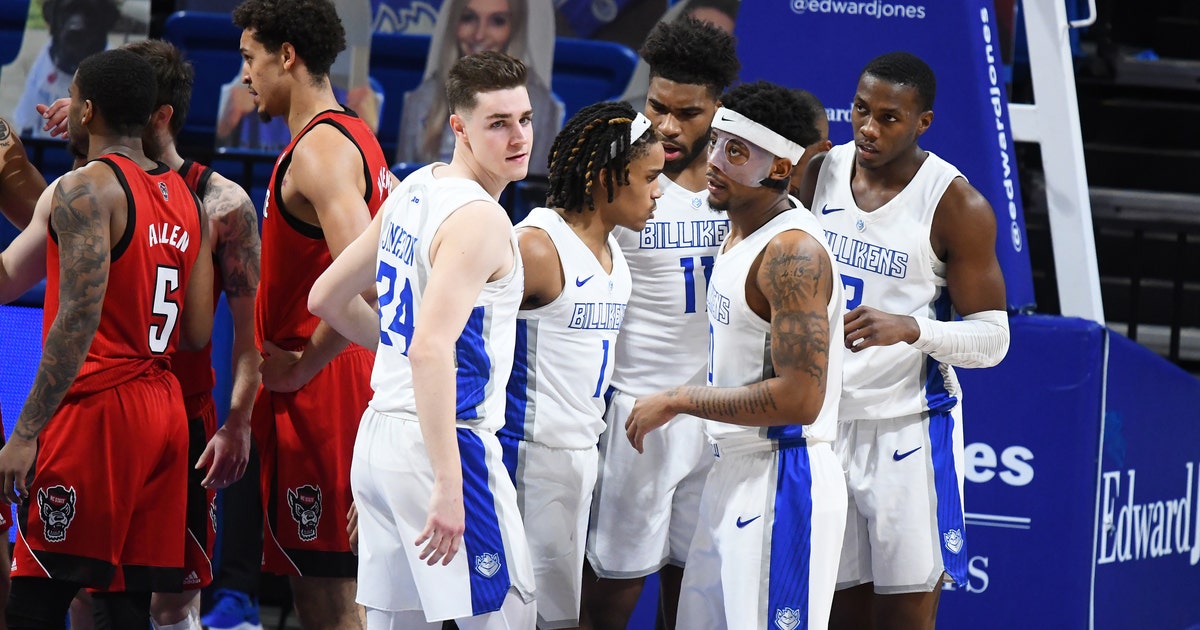 ST. LOUIS — After a shutdown of over three weeks due to a COVID-19 outbreak within the program, the Saint Louis Billikens are close to returning to the court.
SLU announced Wednesday that its men's basketball team will resume practice on Friday, Jan. 22. The Billikens have been paused from official team activities since Dec. 30, 2020.
Additionally, the Billikens announced that their game on Saturday against St. Bonaventure at Chaifetz Arena has been postponed. SLU's next scheduled game is Tuesday, Jan. 26, against Dayton at Chaifetz Arena.
The 7-1 Billikens, ranked No. 25 in the latest AP Top 25, last played on Dec. 23, 2020, against Kansas City. Seven of SLU's Atlantic 10 Conference games have been postponed due to the pause, and the Bills have 10 games remaining on the schedule. An additional A-10 game – at St. Bonaventure – remains to be scheduled.
SLU is the top-rated A-10 team in the NET through Jan. 19, checking in at No. 17. It has also appeared in the AP Top 25 for three consecutive weeks.
Jordan Goodwin will look to pick up where he left off, as the senior guard is putting together a season worthy of All-America and Player of the Year consideration. He's averaged 16.9 points per game, and he leads the A-10 and is seventh in the NCAA with 11.1 rebounds per contest. Additionally, he dishes out 3.8 assists per game and posts 2.1 steals per contest.