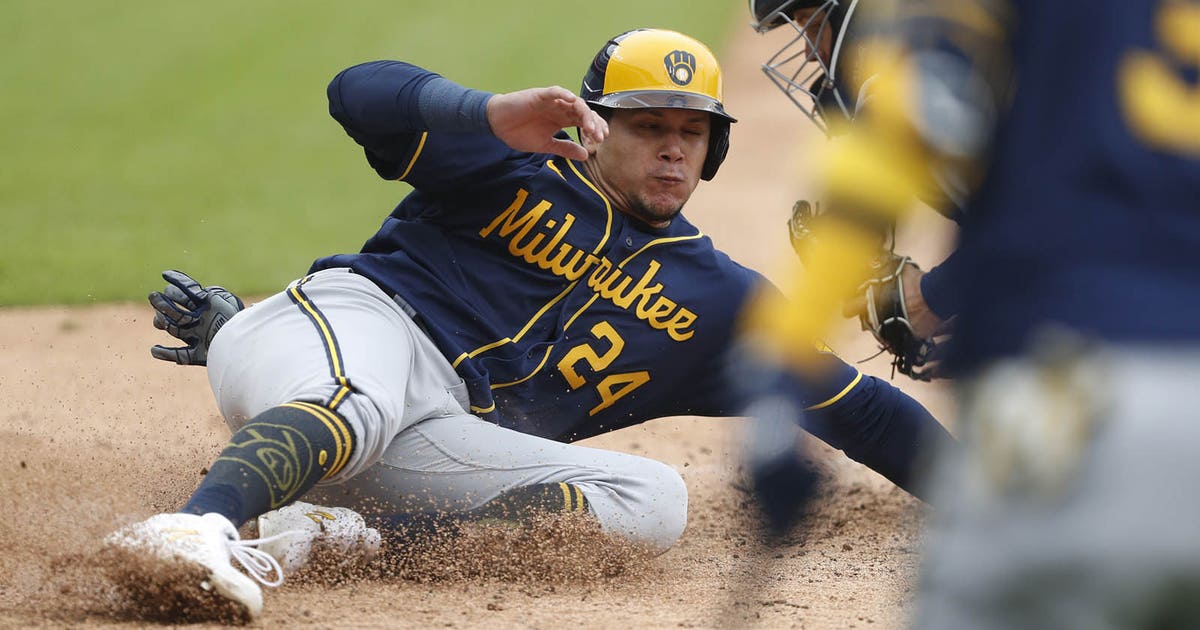 The Milwaukee Brewers offense has had its share of problems during the shortened 2020 season.
As a team, the Brewers are on pace to set new franchise worsts with a .225 batting average and a 29.8% whiff percentage. Christian Yelich has gone through multiple slumps. And first base has been more of a revolving door than a cornerstone of the offense.
Yet, Milwaukee continues to hang around in the postseason race. Entering Friday's series-opener against Kansas City, the Brewers are one game back of Cincinnati for second place in the NL Central and one game back of Philadelphia for the NL's second wild-card spot.
All season long, there has been one player to provide just enough offensive spark to support Milwaukee's stellar bullpen where Josh Hader and Devin Williams continue to mow down opponents.
Lately, it's been outfielder Avisail Garcia.
Signed to a two-year deal in the offseason, Garcia was batting .227/.336/.336 with two homers and 12 RBI through his first 33 games (31 starts).
Looking to change up his lineup Sept. 9, manager Craig Counsell slotted Garcia in the leadoff spot. The Brewers' offense exploded for 19 runs. Since that game, Garcia is batting .414/.514/.552 with four doubles, three RBI and four walks in 35 plate appearances. He's notched a hit in eight of nine games and is riding a five-game hit streak heading into Friday night.
Among leadoff hitters with at least 50 plate appearances, Garcia owns the sixth-highest average (.322).
Let's keep him cooking in that leadoff spot.
NOTABLE
— Kansas City has won seven of its last eight games by a run differential of +28.
— On the road, the Royals score 51.4% of their runs via dingers, a large increase from their clip at home (36.5%).
— Five of Milwaukee's 23 wins this season have come via shutouts, compared to four for Kansas City.
— Ryan Braun smacked his 350th career home run, tying him for 96th place on the all-time list with Chili Davis. He ranks fifth in homers among active players.