PHILADELPHIA — Bryce Harper, once again, is making the remarkable look regular.
The same man who, just over six months ago, sent a sold-out stadium into joyous October rapture with the might of a single swing, played light catch and took live batting practice at a nearly vacant Citizens Bank Park on Tuesday afternoon. Simple? Yes. Awe-inspiring? You better believe it.
Hours before first pitch of Philadelphia's evening tilt against Seattle, the face of a franchise, the man who lived up to it all, lingered patiently outside his own dugout waiting for a throwing partner. Harper leisurely tossed a ball over and over again into his newly broken-in first baseman's mitt, until first base coach Paco Figueroa emerged from the dugout tunnel for a casual throwing session.
Alongside Figueroa were a number of Phillies medical personnel and skipper Rob Thomson. Once Harper started hitting, his family appeared in the front row behind home plate. After squaring off in live BP against high-A hurler Victor Vargas — Harper roped a ball so hard off the wall in right field that the baseball might be permanently lodged into the chain-link fence — he joined his wife and kids behind the dish for a dose of family time. Such is life as Bryce.
Harper, who played most of last season with a torn UCL in his right elbow and underwent reconstructive Tommy John surgery on Nov. 23rd, is much, much further along in his recovery than anybody, save for Harper himself, could have anticipated. The typical position player takes around a year to return to action. There's a good chance, as The Athletic's Matt Gelb initiallty reported, that Harper is back in the Phillies' lineup at DH within the next few weeks, a tick over five months since he had surgery.
That timeline is patently outrageous, borderline superhuman. But that's the Bryce Harper experience, after all. The only other hitter with a relatively similar return-to-play timeline is Shohei Ohtani, who got TJ on Oct. 1st 2018 and re-entered the lineup on May 7th, 2019, a full month behind Harper's current pace.
For most ballplayers, the Tommy John ordeal is a formidable one, both physically and mentally draining. But ask Harper about his journey and he's emotionless, almost dismissive of the toll major surgery might take on a professional athlete.
"I was just grateful for the whole process." he told FOX Sports about getting his elbow ligaments rewired. "It was the offseason, so you don't really do too much anyway."
Harper is either (1) putting up an understandable facade, or (2) genuinely didn't see Tommy John surgery as an obstacle worth fretting over. By slicing in half the recovery time it normally takes for a player who has had their elbow sliced in half, the two-time MVP is reminding the baseball world just how abnormal of a force he is, has been, and always will be. But again, this is a man who remained startlingly stoic during one of the most electrifying baseball moments in recent memory. Harper thinks about baseball differently than the rest of us mere mortals.
And what did he learn about himself during the first few weeks of rehabilitation, a time in which Harper was unable to fully extend his elbow or use his right arm to perform daily tasks?
"Nothing, really," he explained, matter-of-factly, describing his reconstructive surgery like you or I might recall our annual check-up. "I just hung out with my family."
If it feels odd to celebrate one of the greatest players of a generation doing something as simple as throwing a baseball, well, such is the reality of TJ surgery. Over the past five months, Harper, like all Tommy Johners, has tolerated a slew of range-of-motion exercises, endured simple arm stretches and slogged through a series of weighted ball progressions designed to restore strength to the elbow.
For an average baseball player, the process is exhausting. For a player like Harper, whose entire identity and personal story is tied up in his baseball existence, one might imagine that the experience of sitting powerless for a week or two might be somewhat humbling. But no.
"I did have to brush my teeth left-handed for a few weeks," Harper said.
His return to the lineup as a DH is relatively imminent. As a right-handed thrower, his return as a defensive player is somewhat more complicated. Harper has volunteered to learn first base and has been taking grounders there for the past few weeks, but is unlikely to take the field until he's able to throw a baseball full blast, which won't happen for another few months.
The lefty slugger's timeline to get back in the box, of course, is what's most important. It's where he is, well, him.
More than a decade ago, he broke into the majors as a teenage prodigy. Today, the bearded Harper is still just 30 years young, but his piercing eyes play much older. They're worn and weathered and completely undaunted. He speaks and acts like a man who has very much seen some things, but has conquered it all and then some. Simply put, Harper has never faced an obstacle in his (baseball) life that he did not eventually overcome.
The surgical reassembly of his elbow is no different. He will be great, and he will be great soon. At no point did Harper worry or stress or linger on whether his temporary physical restrictions might impede future greatness. Expect magnificence, because Harper does. This baseball alien, this freak of nature, knows that his game-changing presence is right around the corner yet again.
Jake Mintz, the louder half of @CespedesBBQ is a baseball writer for FOX Sports. He played college baseball, poorly at first, then very well, very briefly. Jake lives in New York City where he coaches Little League and rides his bike, sometimes at the same time. Follow him on Twitter at @Jake_Mintz.
FOLLOW
Follow your favorites to personalize your FOX Sports experience
---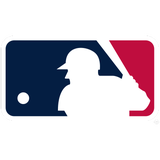 Get more from Major League Baseball Follow your favorites to get information about games, news and more
---