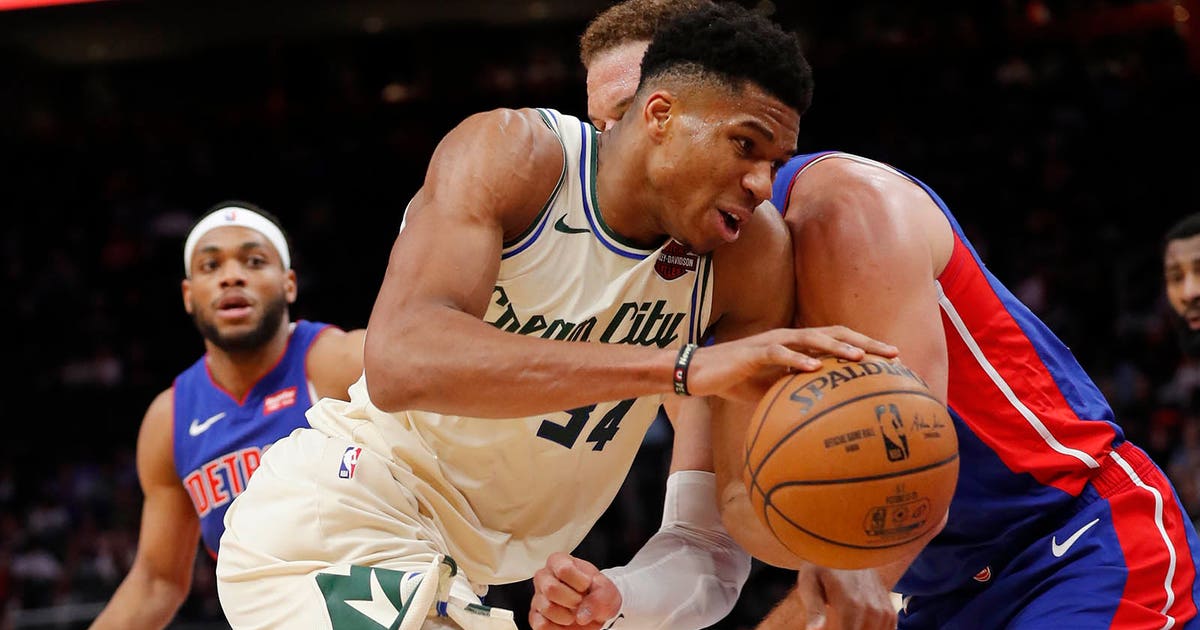 The Milwaukee Bucks hope to continue their dominance over Detroit when the Pistons visit Fiserv Forum on Monday night.
Milwaukee has won its last seven meetings against the Pistons, dating back to Dec. 5, 2018. That's right, Giannis Antetokounmpo hadn't even won a single MVP award at that point.
It's the Bucks' third-longest active winning streak against any NBA opponent, trailing only Chicago (11 games) and Sacramento (8).
The odds are stacked up against Detroit (1-5), as the Bucks have the NBA's best home record (65-13) since Fiserv Forum opened before the 2018-19 campaign. Milwaukee has outscored opponents by 13.2 points at home over that span.
The Bucks are a disappointing 3-3 to start the year, but all three victories have been by 30+ points. Since the start of last season, no team has won more contests by double digits than the Bucks (41). The Los Angeles Clippers rank second with 35.
A key piece to Milwaukee's blowout victories has been its prolific offense in transition. The Bucks are averaging an NBA-best 18.2 fast-break points per game this season. In 2019-20, Milwaukee ranked second behind the L.A. Lakers with 17.8 per contest.
NOTABLE
— Only three Pistons teams have gotten off to worse starts than this year's 1-5 team. The 1962-63, 1980-81 and 2012-13 squads all started the season 0-6.
— In 2019-20, Detroit forward Jerami Grant averaged 8.0 points per game and shot 21.1% from 3-point range. Through six games this season, Grant is registering 22.8 points per contest and a 33.3% 3-point clip.
— Giannis Antetokounmpo is one of four Eastern Conference players to be averaging 20+ points, 10+ rebounds and 5+ assists per contest.
— Khris Middleton has a career 53.7% field-goal percentage against Detroit, his former team. That's his best mark against any NBA opponent.
— Detroit guard Derrick Rose is averaging 17.5 points per game as a reserve, the third-highest mark dating back to last season.
Statistics courtesy Sportradar