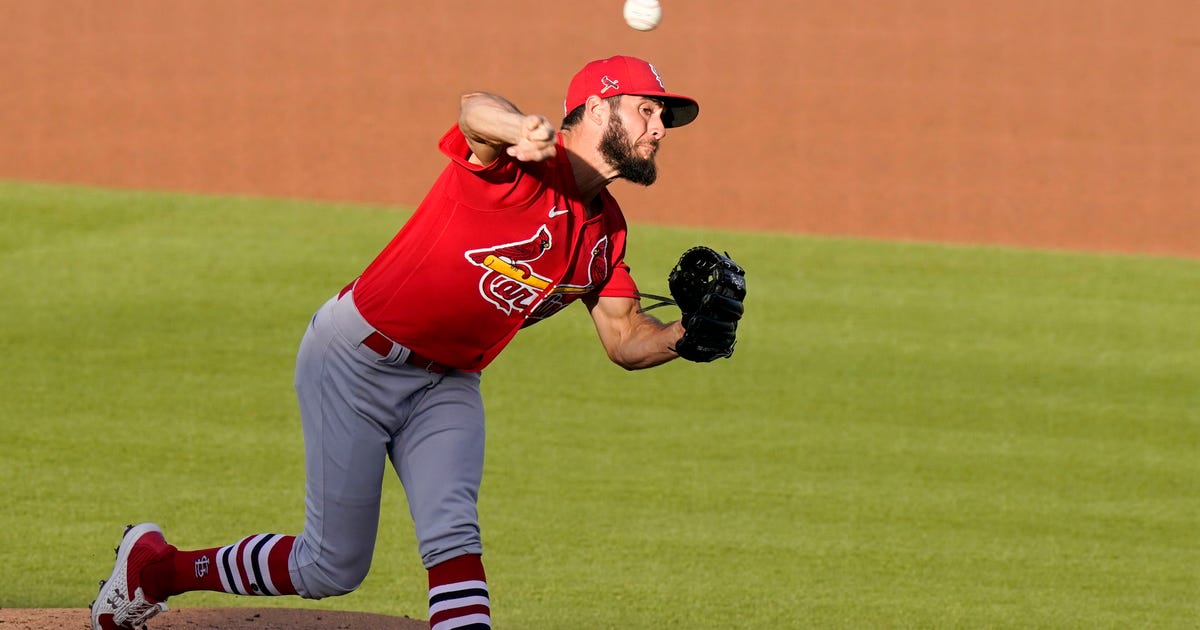 The Cardinals' offense mustered up two hits, Daniel Ponce de Leon gave up three earned runs over 4 1/3 innings and St. Louis was blanked by the Astros in a 3-0 loss.
Hits were hard to come by for the Cardinals at The Ballpark of the Palm Beaches on Thursday.
Jose Urquidy held the Cardinals hitless through five scoreless frames and struck out four batters along the way.
Brandon Bielak entered the game in the sixth and didn't give up a hit until Nolan Arenado doubled to left in the seventh.
A Tommy Edman single in the ninth was the only other hit for the Cardinals in the game.
Ponce de Leon started on the mound for St. Louis, and the Astros' jumped early. Jose Altuve led off with a solo homer to center to put the Astros up 1-0. Jesus Cruz replaced Ponce de Leon after the Astros followed the home run with a double and two walks.
Cruz hit Yuli Gurriel with a pitch, scoring Michael Brantley and giving the Astros a 2-0 lead. Cruz finished out the first inning, and Ponce de Leon re-entered the game in the second inning, throwing three scoreless frames.
The right-hander ran into trouble again in the fifth inning, and after back-to-back doubles gave the Astros a 3-0 lead Ponce de Leon exited for good. He walked six batters in the game.
Evan Kruczynski, Giovanny Gallegos, Ryan Helsley and Kodi Whitley combined to close out the game with 3 1/3 scoreless innings of relief pitching for the Cardinals.
St. Louis has three spring training games left on the schedule and is set to open the regular season a week from Thursday in Cincinnati.
The Cardinals play next against the Marlins at Roger Dean Stadium on Saturday.