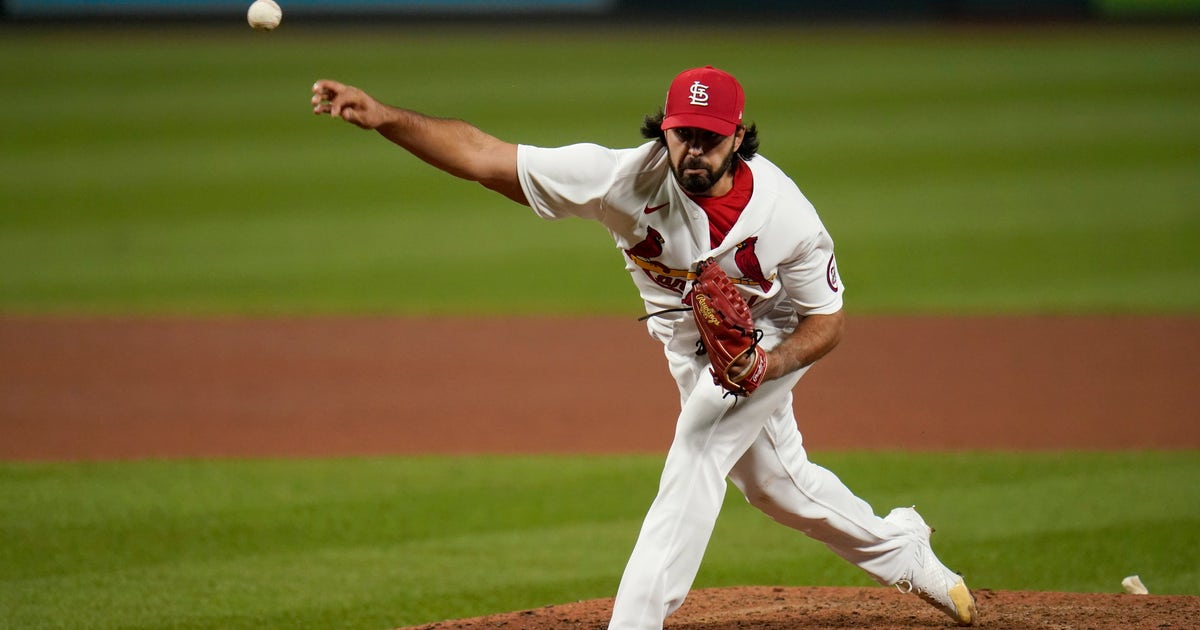 ST. LOUIS — The Cardinals continued to tidy up their 40-man roster on Friday afternoon, restoring four players to the roster and parting ways with three more.
The team announced that it has reinstated right-handers John Brebbia, Jordan Hicks, Dakota Hudson and Miles Mikolas as well as left-hander Ricardo Sánchez from the 60-day injured list. They subsequently outrighted Sánchez, as well as right-hander Nabil Crismatt, to Triple-A Memphis. Both players will be eligible to become free agents.
In addition, the club placed infielder Max Schrock on waivers and lost him to the Chicago Cubs.
Brebbia, Hudson and Sánchez are all recovering from Tommy John surgery, while Hicks also has not pitched since having Tommy John in 2019 but opted out of the pandemic-shortened 2020 season due to a pre-existing condition. Mikolas missed the entire 2020 season after having surgery to correct a flexor tendon injury.
Crismatt, 25, and Sánchez, 23, both debuted in 2020, providing aid to a Cardinals bullpen depleted by injuries and COVID-19. Crismatt impressed in his first taste of the big leagues, posting a 3.24 ERA and a 0.86 WHIP over six games (8 1/3 innings). Sánchez, meanwhile, had a 6.75 ERA and a 1.88 WHIP in three games (5 1/3 innings).
Schrock, a 26-year-old infielder acquired in the December 2017 trade that sent Stephen Piscotty to the Athletics, debuted in 2020 and hit .176 with a .529 OPS and one homer in 11 games.