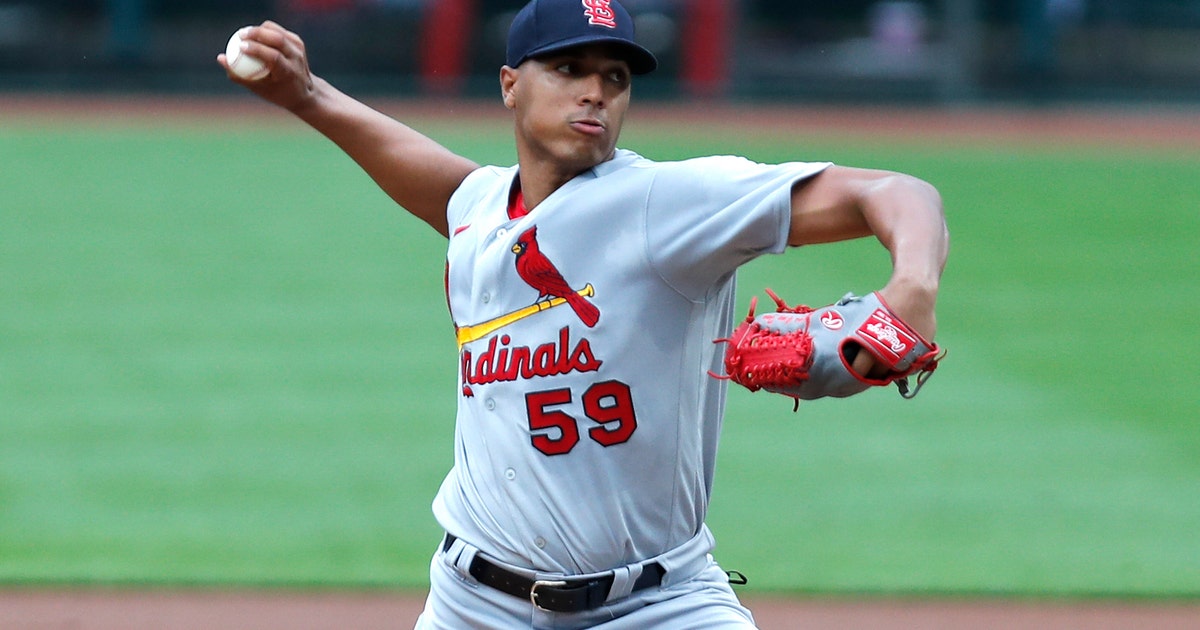 The St. Louis Cardinals made a bundle of roster moves before the start of their doubleheader Wednesday, including the activation of the pitcher expected to start the second game.
Veteran Adam Wainwright is slated to start the doubleheader opener. Rookie right-hander Johan Oviedo, who was on the injured list as a precaution due to possible exposure to the coronavirus, was activated and is expected to start the nightcap.
The Cardinals also named outfielder Justin Williams the 29th man for the doubleheader. He is starting in right field in the first game, batting seventh and making his Cardinals debut. He has one at-bat in his MLB career, with the Tampa Bay Rays in 2018, the year the Cardinals obtained the left-handed hitter from Tampa Bay.
The other roster moves:
• Recalled infielder Max Schrock and pitcher Junior Fernandez from the team's alternate training site in Springfield, Missouri.
• Optioned right-hander Nabil Crismatt and outfielder Lane Thomas to Springfield.
• Designated left-hander Rob Kaminsky for assignment.
Oviedo has pitched in four games (all starts) this season, going 0-2 with a 4.66 ERA.
In his first taste of the big leagues this season, Schrock has played second base (five games) and third base (two games), starting four of those games.
Fernandez has pitched two games in relief this season. He appeared in 13 games for the Cardinals in 2019.