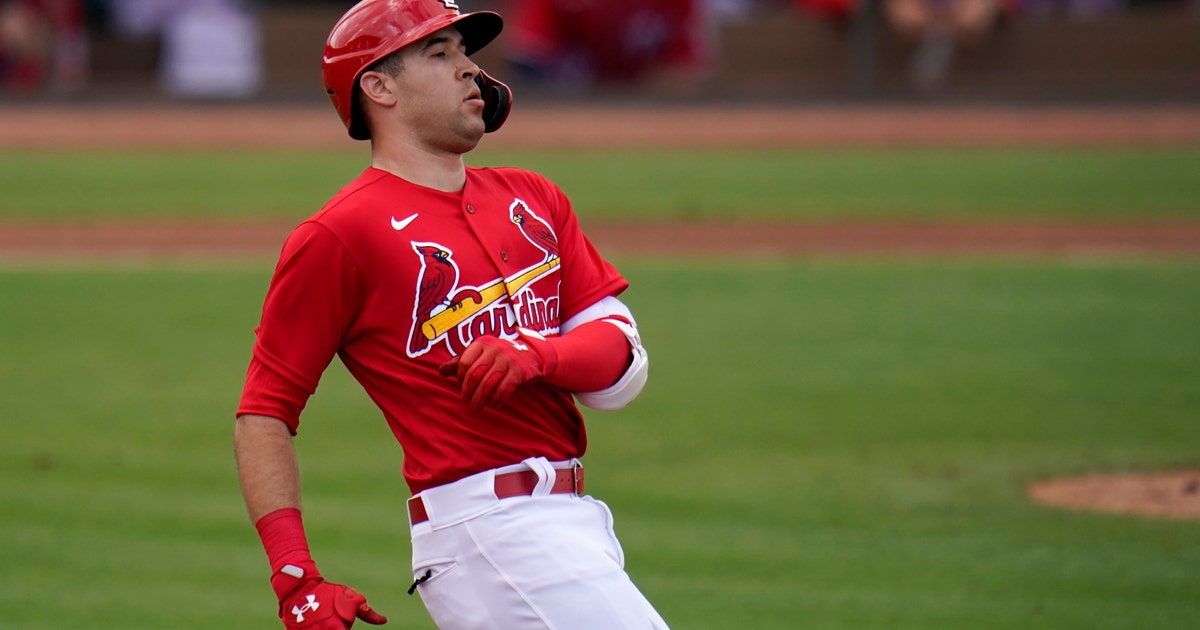 Dylan Carlson hit his first home run of spring training as the Cardinals earned a 5-2 win over the Astros in a spring training matchup on Saturday.
Carlson hit a two-run blast in the second inning to open up scoring on the day. The rookie outfielder went 2-for-2 with a walk on the day, pushing his spring training batting average to .258.
After the Astros tied it up 2-2 in the sixth inning, Cardinals first baseman John Nogowski continued his impressive spring and brought around two runs on a bases-loaded single to right field to make it 4-2.
Lane Thomas added an insurance run on a sac fly in the eighth inning.
John Gant got the start for St. Louis, allowing one run and three hits over five innings. Kodi Whitley earned the save — his second of spring training — by throwing a scoreless ninth inning.