March is here, which means it's officially tournament time.
The Big East and Pac-12 tournaments kicked off the day as St. John's took care of business against Butler at Madison Square Garden, while Colorado outlasted Washington at T-Mobile Arena is Las Vegas.
DePaul followed that with a dramatic win over Seton Hall at the Big East tournament, while Washington State cruised to a win over California in the Pac-12 tournament.
The Big Ten tournament also got underway Wednesday, as Wisconsin's NCAA Tournament hopes were dealt a blow by Ohio State. Meanwhile, West Virginia took down Texas Tech in the opening round of the Big 12 tournament.
A key showdown between Georgetown and Villanova ended with the latter taking care of business. Nova needs to make a run to help its outside chance of making the NCAA Tournament.
Elsewhere, Stanford defeated Utah in a Pac-12 battle, Minnesota took down Nebraska in a Big Ten barn burner, Oklahoma State beat Oklahoma in a Big 12 duel, and Arizona State closed out the night with a win over Oregon State in the Pac-12 tournament.
Here are the top moments!
Pac-12: Arizona State 63, Oregon State 57
Throw it down!
Oregon State showed off some impressive ball movement as Michael Rataj threw a picture-perfect bounce pass to big man Dzmitry Ryuny for the dunk.
Sun Devils answer back
Arizona State answered right back the following possession as Desmond Cambridge Jr. found a cutting Warren Washington, who threw down a thunderous two-handed slam in traffic to give the Sun Devils an 18-14 advantage.
The lob and the finish!
DJ Horne threw a perfect lob pass to Alonzo Gaffney, who threw down the alley-oop slam. The dunk gave Arizona State a 43-36 lead midway through the second half.
Horne finished with 13 points as Arizona State held on to win. The Sun Devils will advance to play USC at 11:30 pm ET Thursday at T-Mobile Arena.
Big 12: Oklahoma State 57, Oklahoma 49
Feelin' it
The Cowboys got out to a convincing start, as Bryce Thompson's jumper gave them a 22-8 lead.
Back in it
Oklahoma turned the tables on Oklahoma State as Grant Sherfield got a layup off a turnover and Bijan Cortes later made a pair of 3-pointers, getting the former to within two.
Extending the lead
It was a low-scoring affair, but Oklahoma State began to build separation late in the second half, as Caleb Asberry's 3-pointer pushed the Cowboys' lead to eight.
Pretty finish
Stanford's Max Murrell pulled off a reverse layup, helping the Cardinal get out to a big lead.
Utah getting hot
The Utes cut the deficit to two when Marco Anthony drained a 3-pointer.
Coming out with tenacity
Harrison Ingram got the second half started with a physical bucket off the dribble for Stanford.
Climbing the ladder
Utah big man Branden Carlson rose up for the alley-oop slam.
Stanford pulling away
Michael Jones found Michael O'Connell for the underneath bucket, giving the Cardinal a 15-point lead.
Big Ten: Minnesota 78, Nebraska 75
Don't blink!
Nebraska scored the first points of the game when C.J. Wilcher found Derrick Walker for the slick dime.
The bank is your friend
Nebraska got out to an 8-0 start, as Jamarques Lawrence banked in a 3-pointer and was fouled before the first TV timeout.
Flipping the script
Minnesota got off to a poor start but proceeded to quickly turn the game upside down, going on a 26-11 run. The Golden Gophers stretched their lead to nine when Dawson Garcia had the touch on a floater.
Not happening!
The Golden Gophers came up with a pair of rejections on Walker early in the second half.
Back and forth
The two teams went back-and-forth in a tightly contested second half.
Bonkers finish
Down two points in the closing seconds, Nebraska's Sam Griesel turned the ball over. After Minnesota's Jaden Henley made one-of-two free throws, Nebraska's Keisei Tominaga got off a halfcourt heave, which went off the rim and would've sent the game to overtime.
Big East: Villanova 80, Georgetown 48
Give us Moore!
The veteran guard got the Wildcats rolling with the 3-ball, as he drained four of them in the first half, the first two shown below.
I'll take that
Villanova's Brandon Slater got the rebound in open space and jammed it in for the easy slam.
Excuse me, sir
Georgetown's Bradley Ezewiro would not be denied on the baseline jam.
With that said, Villanova took a commanding 41-20 lead into the halftime break.
Cruise control
The Wildcats picked up where they left off in the second half, as Cam Whitmore threw down a big dunk and later sunk a pair of 3-pointers to give Villanova a 26-point lead – one they wouldn't give up.
Big Ten: Ohio State 65, Wisconsin 57
Sean McBuckets
Sean McNeil was cooking from deep early for Ohio State, scoring 10 points off the bench in his first few minutes of action to give the Buckeyes an early lead.
Buckeyes piling on early
Bruce Thornton drained a step-back 3-pointer to give Ohio State a 32-16 lead.
Sensabaugh sensing an upset
Brice Sensabaugh drained a 3-pointer early in the second half to give Ohio State a whopping 23-point lead over Wisconsin.
Badgers storm back!
Wisconsin trailed by as many as 26 points in the second half, but Chucky Hepburn's 3-pointer cut the lead to single digits.
Ohio State evades comeback bid
The Badgers cut the lead to four in the final minute, but the Buckeyes hit their free throws to put the game away.
Big 12: West Virginia 78, Texas Tech 62
Out in front
Kevin Obanor hit Pop Isaacs with the outlet pass to help Texas Tech extend its lead early, but West Virginia held a 43-35 lead going into halftime.
Moving the rock
Tre Mitchell, who was one of four Mountaineers to finish the game in double figures, drained an open 3-pointer to cap off a crowded West Virginia possession.
Big East: DePaul 66, Seton Hall 65
The verticality!
Nick Ongenda threw down a dunk while running at full speed down the court to help DePaul get going in its matchup against Seton Hall.
Wide open for the lead
KC Ndefo was left wide open from 3-point territory, allowing him to knock down the shot to give Seton Hall the lead late in the first half.
Terry time
Jalen Terry was money from deep in the first half, making three 3-pointers to help DePaul hold a 32-28 lead at the break.
Rejected!
Ndefo set a defensive tone for Seton Hall to open up the second half with his big swat.
All the way up!
Tyrese Samuel reached high to get the alley-oop off the inbound pass for Seton Hall.
DePaul makes it a two-point game
DePaul made a 3-pointer to cut Seton Hall's lead to 63-61 with 41.9 seconds left.
Then, DePaul got a much-needed steal and looked like it was about to tie the game with an alley-oop, but the ball wasn't fully secured. Fortunately for DePaul, it got the offensive rebound and called a timeout to regroup.
Wild finish!
DePaul made it a two-point game again with a quick layup after a pair of made free throws by Seton Hall. Following the bucket, Terry made the heads-up play to get the steal on the ensuing inbounds pass. He tossed it to Umoja Gibson, who pulled up from 3 to try to win the game and got fouled.
Gibson made all three free throws to give DePaul a one-point lead with just over one second left.
Was it a goaltend?
Femi Odukale charged up the court and appeared to get a shot off in time. His shot was blocked by Ongenda, but the refs called it a goaltend.
However, a review showed that Ongenda made a clean block, giving DePaul the upset win.
Pac-12: Washington State 69, California 52
Up-and-under
DJ Rodman made the tough layup to help set the tone for the Cougars and give them a first-half lead.
Tough TJ
TJ Bamba fought through traffic at the rim to make the layup and give Washington State a 35-21 lead at halftime.
Posterized to victory!
Mouhamed Gueye threw it down over a Cal defender for a monstrous dunk in the second half en route to an easy victory for Washington State.
Pac-12: Colorado 74, Washington 68
Pac-12 tourney is underway!
Tristan da Silva drained a 3-pointer for the Buffaloes to get things underway out west.
Hit them with the side step plus the foul!
Julian Hammond got by his defender with some nice footwork and completed a three-point play the old-fashioned way as Colorado was in control for much of the first half.
Rising up for the jam!
Keion Brooks made the steal and beat Colorado down the court to rise up for the easy slam.
Inching closer
Koren Johnson's catch-and-shoot 3-pointer from the corner went in to help Washington cut Colorado's lead to one midway through the second half.
In front for the first time
Washington took its first lead of the game when Johnson made a tough layup in transition to give the Huskies a 47-46 edge.
Hammond from deep!
Hammond's deep 3-pointer helped Colorado expand its lead to four late in the second half as both teams traded baskets.
Buffaloes charge ahead and advance!
Luke O'Brien drained a 3-pointer from the top of the key to break the 66-66 tie with just over a minute left, giving Colorado the lead for good and helping the Buffaloes advance to the next round.
Big East: St. John's 76. Butler 63
Setting the tone early
St. John's guard Posh Alexander threw a must-see bounce pass to O'Mar Stanley, which resulted in a beautiful two-handed flush.
Big time slam!
Joel Soriano used the pick he set to his advantage, rolling to the rim to throw down a dunk to extend St. John's early lead.
Tip it in!
Soriano tried to haul in the entry pass from his teammate. Instead, the ball hit the tip of his fingers and went in the bucket as everything went St. John's way in the first half.
Soriano swat!
Soriano dominated the first half on both ends, getting up high to reject a Butler layup to help St. John's hold a double-digit lead at the break.
Hammer down!
Jalen Thomas threw down a putback slam to help Butler get back within striking distance in the second half.
Soriano slam!
Soriano threw it down one last time to help secure St. John's victory following a second-half surge from Butler.
Other top moments:
Madness is upon us!
The day began with some drama in the ACC tournament as ninth-seeded Wake Forest knocked out eighth-seeded Syracuse after Daivien Williamson made a 3-pointer with 0.2 seconds left to give the Demon Deacons a 77-74 win.
Read more:
FOLLOW
Follow your favorites to personalize your FOX Sports experience
---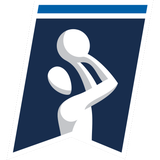 Get more from College Basketball Follow your favorites to get information about games, news and more
---