With spring football more or less wrapped up, it's time to take a look around the nation and see where things stand.
It won't be any surprise that the two-time defending champions from Georgia indisputably remain the team to beat. But there has been some movement elsewhere in my rankings.
Here is my post-spring football top 25.
1. Georgia
It's worth noting that Georgia will go into a season without Stetson Bennett on the roster for the first time since 2018. However, it's even more noteworthy that Kirby Smart won back-to-back national championships with a QB that didn't get selected in the NFL Draft until the fourth round.
In the College Football Playoff era, Ohio State is the only other program to win a national title with a quarterback who was drafted in the fourth round or later (Cardale Jones). And UGA is the only program to do it twice.
All others — Alabama, Clemson and LSU — had a first-round quarterback win them their national titles. (We can argue about Alabama in 2018, which played both Jalen Hurts (second-rounder) and Tua Tagovailoa (first-rounder), but I'm gonna point toward Tagovailoa throwing the game-winner against UGA in the 2018 national title game.)
However, there's a third level of noteworthiness to the Georgia QB discourse: Even with a change at offensive coordinator and a presumptive starter in Carson Beck, no one entered the transfer portal. That means Smart has Beck, former five-star Brock Vandagriff and four-star Gunner Stockton filling out the depth chart at the most important position.
And this all before we mention the UGA defense could be stacked for a third consecutive year with safety Javon Bullard and linebackers Jamon-Dumas Johnson, Smael London and Xavian Sorey Jr. in position to maintain a dominant Dawg defense.
2. Michigan
With J.J. McCarthy entering a summer in which he'll be the unquestioned starter for the first time in his career, and with the firm of Blake Corum and Donovan Edwards returning to the backfield, the Wolverines should be raring to go come September, when they'll look to win the Big Ten title for a third-consecutive season, make the CFP for a third consecutive season and finally break through their ceiling that has been the semifinal matchup.
Unlike the 2022 offseason, which featured changes at both offensive and defensive coordinator positions, a quarterback derby and distracting NFL intrigue for coach Jim Harbaugh, the Wolverines appear focused and firing as evidenced by their occupying the No. 1 spot in the 2024 recruiting rankings heading into June.
3. Ohio State
The Buckeyes are looking up at Michigan in the rankings, and also in the 247 Sports Composite team rankings for 2024. Three years ago, all of this might have been laughable.
But the Buckeyes have come up short in The Game in back-to-back seasons, which has led to them not playing in the Big Ten title game since 2021. However, an outstanding season with a loss to one of the three best teams in the sport allowed for the Buckeyes to play in the CFP, where they came a missed field goal short of knocking off Georgia for a chance to play in the national title game.
With Kevin Wilson having left to become head coach at Tulsa, star assistant Brian Hartline was elevated to offensive coordinator. With Hartline's promotion, Buckeyes coach Ryan Day is juggling questions on the offensive line, a quarterback derby between Kyle McCord and Devin Brown, and perhaps giving up play-calling duties.
Even with those questions, the Buckeyes are talented enough to contend for a return to the CFP.
4. USC
The Trojans return the reigning Heisman winner in Caleb Williams, wide receiver Mario Williams and running back Austin Jones. But for the second year in a row, USC coach Lincoln Riley and his staff went to work in the transfer portal.
With former Arizona wideout Dorian Singer (1,105 receiving yards), Texas A&M defensive lineman Anthony Lucas, former Oklahoma State linebacker Mason Cobb and Purdue defensive lineman Jack Sullivan, the Trojans added difference-makers on both sides of the ball that could help them secure their first Pac-12 title in the Lincoln Riley era — in their last season as a Pac-12 member.
5. Tennessee
Hendon Hooker will go down as one of the greatest quarterbacks in Tennessee history. But he was not the most talented quarterback on campus in Knoxville last year. That is reigning Orange Bowl MVP Joe Milton — who the NFL ought to view as positively as it did Anthony Richardson in the 2023 draft.
With Milton running Vols coach Josh Heupel's blazing-fast scheme, there's little doubt that Tennessee will be prolific offensively. If the Vols defense improves, they might have enough to challenge UGA for SEC East and — by default — league supremacy.
6. Penn State
James Franklin's Nittany Lions look loaded. Running backs Nick Singleton and Kaytron Allen form the second-best backfield battery in the league and are running behind an offensive line led by Olu Fashanu. Quarterback Drew Allar should make up for in talent what he lacks in experience.
The defending Rose Bowl champs should challenge Michigan and Ohio State in the Big Ten East.
7. Utah
Utah feels Michigan — if Michigan played in the Mountain Daylight Time Zone.
Kyle Whittingham's Utes must feel unappreciated. They've won back-to-back Pac-12 titles, made two-straight Rose Bowl appearances and had three 10-win seasons in four years. (The outlier is a 3-2 season in 2020.)
But they return star quarterback Cam Rising, running back Ja'Quinden Jackson and tight end Brant Kuithe. While they'll miss star tight end Dalton Kincaid, a first-round pick, the Utes have a chance to make their first CFP appearance in school history.
8. Alabama
The Tide is changing once again. Along with new coordinators for the offense (Tommy Rees) and defense (Kevin Steele) and a quarterback derby that will extend into preseason camp in August, Alabama could be vulnerable — by Bama standards.
However, the Tide have talent on the quarterback depth chart and at least one playmaker at every skill position. The urgency created by losing No. 1 overall draft pick Bryce Young to the NFL has allowed Nick Saban to tighten up his program and reorient it into one that can play bully ball on offense, and one with terrifying size and speed on defense.
A lot will be expected of EDGE Dallas Turner, who notched 37 tackles, eight tackles for a loss and four sacks in 13 games playing in Will Anderson's shadow. The same is true of Kool-Aid McKinstry, who is the returning SEC leader in passes defended with 16.
If the defense can be the kind that acts like an 800-pound boulder sitting on opposing offenses' chests, then Alabama might again have something worth worrying about in the SEC West.
The Seminoles are coming off their first 10-win season since 2016 and have a bona fide Heisman candidate in Jordan Travis at quarterback. The addition of former South Carolina tight end Jaheim Bell ought to bolster Travis' bid, but it's the return of preseason All-America defensive end Jared Verse that could help the Noles win their first ACC title since 2014.
All this before mentioning that Johnny Wilson ate up Oklahoma last December like he was planning to fast through Mardi Gras.
10. Clemson
The addition of former TCU offensive coordinator Garrett Riley to Dabo Swinney's staff might change the Tigers offense into the kind of attack that quarterback Cade Klubnik can use to lead Clemson to its first CFP appearance since the 2020 season.
All-American linebacker Jeremiah Trotter and defensive tackle Tyler Davis should buoy a defense that will feel the loss of defensive tackle Bryan Bresee to the NFL.
11. Washington
No one threw for more yards in the Pac-12 last year than Michael Penix Jr. Not even Williams, who won the Heisman last year at USC.
With wideouts Rome Odunze and Jalen McMillan returning, as well as offensive coordinator Ryan Grubb — who interviewed for OC the job at Alabama — Kalen DeBoer's Huskies should feel like a contender for the Pac-12 title.
12. Notre Dame
Sam Hartman stepped onto campus in South Bend, Indiana, as the most accomplished quarterback in Notre Dame history. At Wake Forest, he set the ACC record for career TD passes (110) and ranks 18th in that category in NCAA history.
Even with the departure of tight end Michael Mayer to the NFL, Rees to Alabama, QB Tyler Buchner to Alabama, WR Lorenzo Styles to Ohio State and RB Logan Diggs to the transfer portal, Marcus Freeman ought to feel good about his team's chance to make a run at the CFP in 2023.
Along with Hartman, Rees returns difference makers Audric Estime, Benjamin Morrison and perhaps two of the best offensive linemen in the sport in Joe Alt and Blake Fisher.
13. Kansas State
The reigning Big 12 champs lost stars Felix Anudike-Uzomah and Deuce Vaughn to the NFL. But they return one of the most improved players at quarterback last year in Will Howard, who stepped in for an injured Adrian Martinez and led K-State to its first league title in a decade and a Sugar Bowl bid.
Wildcats coach Chris Klieman will look to offensive coordinator Collin Klein to try to develop Howard into the kind of player capable of making former Florida State tailback Treshaun Ward into a weapon Big 12 teams must fear.
14. LSU
Jayden Daniels fought off all-comers to keep the starting quarterback job at LSU, and Brian Kelly's faith in him was rewarded with an SEC West division title in Year 1.
Now, with Daniels solidified as the starter and a Heisman contender to boot, plus wideout Malik Nabers, tight end Mason Taylor and linebacker Harold Perkins in the mix, LSU will be expected to contend for the conference title in 2023.
Perkins is the best player on this team, putting together one of the best games by a defender last season, when he amassed eight tackles, three sacks and two forced fumbles in a 13-10 win against Arkansas last November.
15. Oregon
Offensive coordinator Will Stein has a three-man attack in quarterback Bo Nix, running back Bucky Irving and wideout Troy Franklin that most coaches would love to have.
Losing four starters on their offensive line from 2022 is concerning, but the talent on the defense might well anchor their Pac-12 title hopes with South Carolina transfer Jordan Burch joining linebacker Mase Funa and freshman EDGE Matayo Uiagalelei on what should be a fun team this season.
16. Texas
Heading into a second leg of their home-and-away series with Alabama this September, Texas coach Steve Sarkisian left no doubt that the man who damn near beat the Tide last season would again be their starter heading into this season: Quinn Ewers.
With Sarkisian naming Ewers, the Longhorns have a more talented quarterback than Alabama for the first time since the Longhorns played against the Tide in the 2010 national title game — in the BCS era.
Texas claimed a first-round draft pick for the first time since 2015 — its first offensive first-rounder since 2006 — and will certainly miss Bijan Robinson. They'll also miss former running back Roschon Johnson's dependability in the backfield.
But the Longhorns return tight end J.T. Sanders, who set the single-season record for catches at the position with 54 in 2022.
With Cedric Baxter and Johntay Cook looking to earn playing time as true freshmen, along with returning skill players Xavier Worthy and Jordan Whittington, and former UGA wideout AD Mitchell, Sark's offense ought to give Alabama an early challenge.
Jaylan Ford led a defense that ranked inside the top 20 in yards per play allowed. Given the talent on Texas' roster, the Longhorns should be expected to make the Big 12 title game in their last year in the league.
17. UCLA
Five-star quarterback Dante Moore still might have work to do to beat out Ethan Garbers for the starting job by Week 1. No matter who the starter is, he'll have Ball State transfer and running back Carson Steele to hand the ball to. Steele amassed 1,556 rush yards with 14 TDs on 289 rushes on last year.
Steele also owns a pet alligator named Crocky J.
Chip Kelly's team got better defensively, too.
Along with the return of Laiatu Latu, who accounted for 10.5 sacks last season, Kelly boasts Cal transfer linebacker Oluwafemi Oladejo. Oladejo notched 91 tackles last season with a 6-foot-3, 240-pound frame.
18. TCU
Perhaps no program has experienced more change over the past 12 months than the Horned Frogs. They followed the departure of the most successful coach in school history with a season that ended in the national title game, all with a first-year head coach and the second string quarterback earning recognition as a Heisman finalist.
However, with the loss of that Heisman finalist, Max Duggan, as well as star wideout Quentin Johnston and Broyles Award winner Garrett Riley, the Horned Frogs will have a tough time replicating their best year in school history.
The addition of three former Alabama players — wideout JoJo Earle, offensive lineman Tommy Brockermeyer and running back Trey Sanders — should help new offensive coordinator Kendal Briles and presumptive QB starter Chandler Morris hit the ground running again in 2023.
19. Wisconsin
Though Southern Methodist transfer Tanner Mordecai threw four interceptions in the Badgers spring game, he is likely to start Week 1 in offensive coordinator Phil Longo's scheme. Along with Braelon Allen and Chez Mellusi, the offensive attack should be balanced and capable.
How Wisconsin performs in the Luke Fickell era will be interesting. Given his pedigree, and the tradition of winning in Madison, few would be surprised to see the Badgers make a run at the Big Ten East crown.
20. Oregon State
DJ Uiagalelei is the most talented QB in Oregon State history. His transfer solidified that.
When he's on, he's lethal. As evidence, he completed 26 of 41 passes for 371 yards and five TDs against No. 21 Wake Forest last season. In 2020, he completed 29 of 44 for 439 pass yards with two TDs at Notre Dame.
With the addition of Uiagalelei, a former five-star recruit, Jonathan Smith's Beavers feel like they have a starter capable of making them a Pac-12 title contender following their best season in Corvallis since 2006. But incumbent Ben Gulbranson led OSU to a 7-1 record on the way to that 10-3 2022 season. He's in the mix, too.
Aidan Chiles might be good enough to push Uiagalelei for the job as running back Damien Martinez will push for a 1,000-yard rushing season after going for 982 as a freshman in 2022.
21. South Carolina
After upset wins against Clemson and Tennessee in 2022 and landing five-star EDGE Nyck Harbor as a member of their 2023 class, Shane Beamer ought to feel like the cock of the walk in South Carolina.
Gamecocks fans are gonna want him to succeed with quarterback Spencer Rattler back for one more year in a loaded SEC East. If the defense can do better than giving up 29 points per game, they might well get their wish.
22. Colorado
CU could have as many as 70 newcomers as Buffalo coach Deion Sanders is in the midst of the most ambitious roster overhaul ever since the transfer portal was implemented in 2018.
However, there are more than 400 Power 5 scholarship players in the transfer portal, according to The Athletic. CU doesn't need more than a couple dozen, but the Buffaloes also can't afford to miss-evaluate potential personnel.
Sanders is still sticking to his formula of 40-40-20: 40 percent of the roster needs to be graduate transfers, 40 percent need to be undergraduate transfers, and 20 percent need to be high school signees. This is the same math he used to build the roster at Jackson State, where a source confirmed to me he had just as much turnover in Year 1.
Given the scholarship and resource constraints on Prime's program at JSU, the thought is he will put together a winning product quicker and with greater talent simply by virtue of coaching at a Power 5 program.
Most have doubted Prime can pull off this kind of roster flip at the Power 5 level, though.
Doubt Coach Prime, though. Doubt the man that flipped Jackson State into a two-time SWAC champ, went 23-3 over the last two seasons and led JSU to its first undefeated season in history two years after arriving. This is a program that hadn't experienced a winning season since 2013.
23. Iowa
The Hawkeyes offense made news in February for a reportedly contractual obligation to score more points. According to multiple reports, offensive coordinator Brian Ferentz's contract won't be renewed if Iowa's offense does not average 25 points or more per game this season.
The Hawkeye defense has been one of the nation's best for two consecutive years and has been known to score defensively, too. Even with contributions from the defense, Iowa averaged just 17.7 points per game last season. That's good enough for 123rd of 131 FBS teams in the country.
Iowa hasn't averaged 25 points per game in a season of 10 games or more since 2019 when it averaged 25.8. The addition of former Michigan starter, Big Ten champ and CFP veteran Cade McNamara might be the reason it does.
He'll need help from running back Kaleb Johnson and fellow Michigan transfer Erick All if McNamara and Ferentz expect to play the kind of offense that Iowa fans demand.
24. Oklahoma
After the program's first losing season this century and the end of a 25-year run of sustained excellence, Brent Venables' Sooners are looking for a dramatic turnaround in 2023 built around a returning starter at quarterback in Dillon Gabriel and reaping the harvest in the transfer portal and their 2023 recruiting class.
This spring, OU welcomed Michigan transfer wideout Andrel Anthony, Wake Forest EDGE Rondell Bothroyd, Indiana linebacker Dasan McCullough, Notre Dame defensive tackle Jacob Lacey as well as quarterback heir-apparent five-star Jackson Arnold.
25. Kansas
The Jayhawks rocked and chalked to their first top-25 ranking since 2009 in the Associated Press poll last season alongside their first bowl game appearance since 2008. With quarterback Jalon Daniels and running back Devin Neal returning to lead his offense, KU coach Lance Leipold's squad has to see TCU's 2022 and ask Why not us?
RJ Young is a national college football writer and analyst for FOX Sports and the host of the podcast "The Number One College Football Show." Follow him on Twitter at @RJ_Young and subscribe to "The Number One College Football Show" on YouTube.
---
COLLEGE FOOTBALL trending
---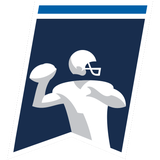 Get more from College Football Follow your favorites to get information about games, news and more
---