The story of Game 3 between the Denver Nuggets and Phoenix Suns: too much Devin Booker. And maybe too much Jamal Murray.
They might have to come up with a new description for shooting with great efficiency after what Booker did to score 47 points in the Suns' 121-114 win on Friday, which slices the Nuggets' series lead to 2-1. Booker made 20 of 25 shots from the floor, including 5 of 8 3-pointers. That's an 80-percent clip. Seven-foot centers shooting three feet from the rim usually aren't that efficient, much less 6-foot-5 guards who live primarily off of jumpers. "Hot" or "white-hot" or "in the zone" are too pedestrian for what Booker did.
The only higher percentage attached to the result was that of Booker and Kevin Durant's contribution to the Suns offense — they scored or assisted on 106 points, 88 percent of their total. Durant, who wasn't nearly as efficient as Booker but still scored 39 thanks to 14 made free throws, credited Booker with the win.
"He's been a high-volume efficient scorer since Day 1," Durant said. "We fed off his energy tonight."
Nuggets coach Mike Malone didn't try to describe Booker's performance, but he did have a word for the way his team defended him.
"Unacceptable," he said. "We were letting him walk into pull-up 3s."
Jamal Murray tried once again to reprise the performance he had three years ago in the COVID-necessitated Orlando bubble playoffs when he led the Nuggets to the Western Conference finals by approaching Booker-like scoring efficiency, averaging 26 points while shooting 50 percent overall and 45 percent from beyond the arc.
He might've just tried too hard to be Bubble Murray on this particular night. The ball never left his hands far too many times in the second half as he circled the floor, hunting for mismatches and then looking to create a shot. He had the ball just as much as two-time MVP Nikola Jokic and produced roughly half the offense. Jokic's stat line was nearly as eye-popping as Booker's: 30 points, 17 assists, 17 rebounds.
Murray's? More like eye-rolling, considering how much he had the ball: 32 points on 29 shots, five assists. Murray-Jokic as a two-man show might've worked in the bubble, but if there's a reason the Nuggets have a chance to go even further this time, it's because Aaron Gordon and Michael Porter Jr. have a different look about them than last spring, when the Nuggets bowed out in the first round. Porter delivered the play of the night, crushing a dunk on Durant's head for a three-point play that put Denver down five with 2:05 left. Those were the last of Porter's nine points in the final four and a half minutes for 21 overall.
Gordon only had nine points and seven rebounds in 39 minutes, but all the points came in the third quarter as he fueled Denver's comeback from a 15-point halftime deficit. Midway through the period, he sealed Booker on his back, took a lob from Jokic and dunked on both Booker and Landry Shamet, to cut the Suns' lead to three. Infuriated that he didn't get a foul call, he then smothered an attempted layup by Shamet at the other end, leading to a Murray transition layup that brought the lead down to one.
All the early attempts to create a shot on his own left Murray too gassed to put away open shots created by his teammates. He finished with 32 points but only had four in the fourth quarter on 1-of-8 shooting, including 0 for 4 on 3s.
"I put that on me," he said. "My teammates found me late. I've got to be able to execute down the stretch. That's why it stings, personally."
Does this mean the Suns are capable of pulling an upset over the top-seeded Nuggets even without point guard Chris Paul, who missed Game 3 with an injured groin?
Well, if their reserves can continue to play the Nuggets' even — they outscored them 22-21 — and Durant and Booker can nearly score almost 90 points on their own three more times, sure. They might need the Nuggets to repeatedly miss putbacks at the rim, as they did down the stretch, grabbing eight offensive rebounds but scoring only four second-chance points in the fourth quarter.
Playing with the same desperation would help as well.
"I told our guys that no team has come back from being down 3-0, understand what you're getting ready to face," Malone grumbled. "We have to be a hell of a lot better."
Ric Bucher is an NBA writer for FOX Sports. He previously wrote for Bleacher Report, ESPN The Magazine and The Washington Post and has written two books, "Rebound," on NBA forward Brian Grant's battle with young onset Parkinson's, and "Yao: A Life In Two Worlds." He also has a daily podcast, "On The Ball with Ric Bucher." Follow him on Twitter @RicBucher.
FOLLOW
Follow your favorites to personalize your FOX Sports experience
---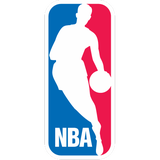 Get more from National Basketball Association Follow your favorites to get information about games, news and more
---