Aaron Rodgers is going to make life complicated for the Buffalo Bills and general manager Brandon Beane.
The Bills will have a harder time than last year defending their AFC East title. Not only have the Miami Dolphins, New York Jets and New England Patriots improved, but the Bills seem to have gotten worse.
At the very least, Buffalo has maintained a status quo. The good news: The Bills are the odds-on favorites to win the division. The bad news: their hold on it is weakening.
Beane added a handful of high-potential draft picks in the 2023 NFL draft, but the rookies might not make an immediate impact. First-round tight end Dalton Kincaid has the versatility to play in-line and in the slot — almost like a receiver — but tight ends don't always hit the ground running in the NFL.
"Elite hands. Really good route-runner," Beane said of Kincaid after the team picked him in the draft. "Really good at setting guys up inside. There's always the [playbook] telling you as a player what to do: 'Eight yards here, there.' But sometimes the defense changes, and he's got great feel, great instinct. You guys saw it from a different position — Cole Beasley, great feel. This guy [Kincaid], in a different body type, does that."
Guard O'Cyrus Torrence, a second-round pick, will compete with incumbent starter Ryan Bates and free-agent signing Connor McGovern at guard.
But where's the fanfare? Where's the addition that strikes fear into the heart of the opponents? There isn't one. The Bills, so far, are trusting that quarterback Josh Allen will continue to give them a competitive advantage. Because in 2022, he was the best quarterback in the division by far.
In 2023? Rodgers is in New York.
Aaron Rodgers is all smiles on Jets practice field
Craig Carton and James Jones share their thoughts on how energized the former Green Bay QB looks with his new team, and Craig issues a warning to the rest of the AFC.
He joined the AFC East in an offseason when the Dolphins acquired cornerback Jalen Ramsey and the Patriots added offensive coordinator Bill O'Brien. Every one of those additions will make their team better. Rodgers, in particular, might just make the Jets into a Super Bowl contender.
What have the Bills done?
The Bills spent most of their offseason retaining talent, including safety Jordan Poyer, defensive end Shaq Lawson, cornerback Dane Jackson and defensive tackle Jordan Phillips. Their biggest signing was guard/center Connor McGovern away from the Dallas Cowboys. The Bills also added safety Taylor Rapp, who might end up contributing this year — but might also be a key contributor in 2024 if Micah Hyde departs. Buffalo, meanwhile, lost linebacker Tremaine Edmunds to a big deal with the Chicago Bears.
It feels sort of like Bill Belichick's offseasons with Tom Brady.
"Oh New York signed Brett Favre? That's cute. We've got Tom."
"The Jets went after Santonio Holmes, LaDanian Tomlinson and Antonio Cromartie to go with Mark Sanchez? Adorable. We've still got Tom."
The Patriots could get worse on paper and still improve in the standings. How? They relied upon their coach and quarterback. They equipped their roster with the right players. The Bills, who are trying to manage their long-term salary cap this offseason, are working around the same core contributors as last year. They have an excellent defensive coach in Sean McDermott and a generational talent at quarterback in Allen.
What do they care about who plays inside linebacker? They'll be just fine putting a smattering of players into the box. The tackles will come, because the coaching will be good.
It's easy to let the offseason absorb us. It's easy to see transactions, money and draft value. It's easy to think that this player and that player will change the AFC East. So we have to temper expectations for offseason additions — particularly when non-quarterbacks are unlikely to make a massive difference for a team.
Jim Kelly hopes Bills surround Josh Allen with more talent
Do the Buffalo Bills need to surround Josh Allen with more talent for the team to be successful? That's what Hall Of Famer Jim Kelly said about his former team.
But that gets us back to Rodgers. A quarterback. A future Hall of Famer. He could prove to be a legitimate division-changer.
The Bills' answer for that has been keeping their roster mostly intact. Allen is 4-4 in the playoffs and perhaps he simply needed another year of seasoning to make a Super Bowl push. They're pleased with what they have. They want to give it another spin. And I can't help but wonder — given that Allen isn't Brady and McDermott isn't Belichick — whether the Bills did enough to fend off their rivals this offseason.
They've received criticism surrounding their early exits from the playoffs. But what if they don't even make it this year?
Prior to joining FOX Sports as the AFC East reporter, Henry McKenna spent seven years covering the Patriots for USA TODAY Sports Media Group and Boston Globe Media. Follow him on Twitter at @McKennAnalysis.
FOLLOW
Follow your favorites to personalize your FOX Sports experience
---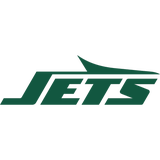 Get more from New York Jets Follow your favorites to get information about games, news and more
---