There he was, high-spirited and in full uniform, gliding to right field as nearly 40,000 spectators at Petco Park cried out for their hero. The crowd's effervescence seemed to fill Fernando Tatís Jr. with so much joy that the only way he knew to respond was by throwing his arms wide, removing his cap, and bowing to the loyal fan base that has stuck by his side through the good, bad and ugly.
After more than a year away, San Diego's prodigal son finally returned home last week.
An 80-game suspension wasn't going to prevent Padres fans from embracing the one they call "El Niño." The 24-year-old Tatís means too much to this franchise. Without him, the team lacks not only buzz but identity. Like Aaron Judge and the Yankees, Tatís represents the Padres in ways that some of his teammates will never understand. He's their beacon of hope. He's their perennial MVP. He's their modern-day Tony Gwynn.
And yet … his legacy is already tarnished. Everything Tatís has accomplished and everything he will achieve will come with the performance-enhancing drug asterisk. Tatís' career is still largely ahead of him, yet it's likely that, for much of it, the reminders of his chicanery will be loud with the pitchforks in full swing. Such is the professional life of an athlete who has been branded a cheater. There are no exceptions for once-in-a-generation players, either. Even superstars can't escape that treatment.
Yes, Tatís is a superstar with or without his suspension (and with or without Eduardo Pérez's apology). That's largely why the news of his PED use was so disappointing in the first place. Tatís is so gifted, and still so young, that he doesn't need banned substances to aid his game. For those who still need convincing, consider how his power numbers stack up against his peers since his 2019 rookie campaign.
Over the past four-plus seasons, Tatís ranks second in all of baseball in slugging percentage (.591), trailing only Mike Trout (.622) and third in at-bats per home run (13.0), behind Trout (11.48) and Judge (11.83). Which means Tatís is crushing home runs at a higher clip than sluggers Pete Alonso (13.34), Kyle Schwarber (13.51), Yordan Álvarez (13.66) and Giancarlo Stanton (14.33).
Despite being sidelined for an entire year, Tatís also — and immediately — makes the Padres better. San Diego was 9-11 without him this year and 10-6 since he returned. Juan Soto recorded a .790 OPS in the 20 games he played without Tatís batting in front of him; it's .882 in the 16 games since. Manny Machado struggled mightily to begin the year, slashing .241/.274/.317 with one home run through April 19. With Tatís taking over center stage, Machado has gone deep four times and produced an .893 OPS. Tatís, meanwhile, already has eight extra-base hits and 10 RBIs from the leadoff spot, setting the tone for what is now arguably the National League's most potent lineup.
So, now that we've established Tatís is that good, why did he use PEDs in the first place? Well, it's complicated.
As the New York Times' James Wagner recently reported, about 50% of baseball's positive drug tests come from Tatís' homeland. Tatís added to that statistic last year when he tested positive for Clostebol, joining high-profile Dominican players such as Manny Ramírez, Miguel Tejada, Robinson Canó, Bartolo Colón, Melky Cabrera, Nelson Cruz and Jenrry Mejía to be suspended in the past 15 years.
There are even countless minor-leaguers, in addition to major-leaguers, from the Dominican Republic who were caught using a banned substance. A number of factors have led to the country's PED phenomenon, including easier access to steroids through non-prescription methods, as well as growing up in poverty with an intense pressure to succeed through baseball. As Wagner reported, that excel-at-all-costs mentality seeps into the major-league level, too.
In Tatís' case, he was caught using Clostebol nearly 18 months after he signed a mammoth 14-year, $340 million contract with the Padres that will keep him in San Diego through the 2034 season. He was on his way back to the majors, rehabbing from a wrist injury following an offseason motorcycle accident, when MLB announced his suspension. Tatís at that time had not played since October 2021. After a long layoff, he was surely focused on making sure his body would be at its best.
Turning to steroids as a means to succeed is not only accepted in the Dominican Republic, it's often encouraged. That philosophy is largely why star players like Canó hardly lost any stardom or credibility within their communities even after getting caught and suspended. Canó's popularity in the Mets clubhouse went unscathed when he returned from his second career PED suspension in 2022. Younger players, particularly ones who grew up idolizing the eight-time All-Star, still congregated at his locker every afternoon to soak up any wisdom he had to offer.
Tatís and Canó are so close — the former once referred to the latter as his "Godfather" — that their relationship might have influenced the Padres in taking a flier on the veteran second baseman immediately after he was released by the Mets. Alas, rather than learning from his childhood idol, Tatís repeated Cano's mistake. It's fair to wonder whether Tatís, knowing how esteemed someone like Canó continues to be in his community, was less concerned with the fallout of getting caught for PEDs.
Although he's obviously not alone in having been suspended, the shortstop-turned-outfielder is now an outlier. Every other prominent player who's been caught using PEDs was significantly older than the Padres phenom. As good as Tatís has already been, he probably hasn't peaked and still might not have begun his prime. This makes him the first PED-suspended star who will play the majority of his career under such a microscope. While Tatís might not have been mature enough to factor in that mental and emotional tax prior to getting popped, it will be fascinating to see how he deals with it and whether he can overcome it moving forward.
Three weeks into his return, he looks up to the challenge. Amid a big series against the rival Dodgers this past weekend, the two-time Silver Slugger bashed a pair of home runs off Clayton Kershaw. That made Tatís the first player ever to log multiple multi-homer games against the three-time Cy Young winner (in just seven games, no less). The display of power and charisma served as a reminder, for anyone who needed it, that Tatís remains one of the brightest talents in the game. His presence appeared to single-handedly reignite the Padres-Dodgers rivalry, currently baseball's best west of the Mississippi, and brought an electricity to Petco Park that had been absent since the club's NLCS run last October.
All is not forgiven outside of San Diego, of course. For some, it may never be. Cheating has possibly cost Tatís a place in Cooperstown long before he can even seriously push for it. If history is any indication, his positive test won't be forgotten. But while doubt inevitably lingers, one other thing is clear: Fernando Tatís Jr. is still a superstar in every sense of the definition — immaturity, imperfections and all.
Deesha Thosar is an MLB writer for FOX Sports. She previously covered the Mets for three-and-a-half seasons as a beat reporter for the New York Daily News. The daughter of Indian immigrants, Deesha grew up on Long Island and now lives in Queens. She never misses a Rafael Nadal match, no matter what country or time zone he's playing in. Follow her on Twitter at @DeeshaThosar.
FOLLOW
Follow your favorites to personalize your FOX Sports experience
---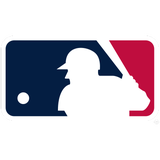 Get more from Major League Baseball Follow your favorites to get information about games, news and more
---