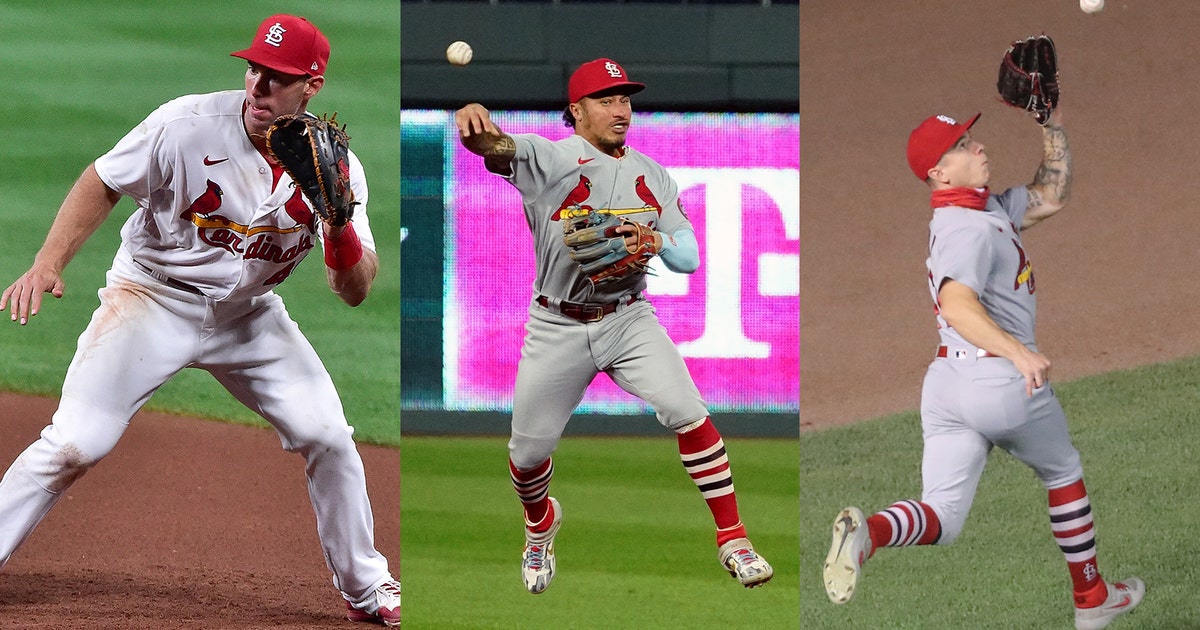 The St. Louis Cardinals had a solid season in the field in 2020, and three of their best defenders could win gold.
First baseman Paul Goldschmidt, second baseman Kolten Wong and left fielder Tyler O'Neill were announced Thursday as finalists for National League Gold Glove Awards.
Goldschmidt won Gold Gloves with Arizona three times, while Wong became a first-time winner last season with the Cardinals. O'Neill is a finalist for the first time.
Goldschmidt's competition at first base is San Francisco's Brandon Belt and Chicago's Anthony Rizzo. Wong will contend with Pittsburgh's Adam Frazier and Chicago's Nico Hoerner. Finalists in left field along with O'Neill are Cincinnati's Shogo Akiyama and Arizona's David Peralta.
The Cardinals led the major leagues with a .731 defensive efficiency rating (balls in play converted to outs) and were sixth in runs allowed per game (3.95).
Winners will be announced Nov. 3.
Also announced Thursday was that Minnesota DH Nelson Cruz is the inaugural winner of the Marvin Miller Award. Cardinals pitcher Adam Wainwright was one of three finalists for the award, which goes to the player most respected by his peers "based on his leadership on the field and in the community."