Inter Milan is headed back to its first Champions League final since 2010.
Inter, which last week beat AC Milan 2-0 in the first match of its two-game, total-goals semifinal series, finished off their city rivals 1-0 Tuesday on captain Lautaro Martínez's second half goal to advance 3-0 on aggregate.
The three-time European champion will face the winner of Wednesday's other semifinal second leg between Manchester City and trophy holder Real Madrid, which tied 1-1 on May 9 in Spain's capital, next month in Istanbul.
Here are three quick thoughts on Tuesday's match.
Inter finishes the job with ease
Inter has been the better team in Serie A this season, sitting third to AC Milan's fifth with three games left to go. Inter has been better head to head, winning all three meetings between the teams in 2023.
And while the sides share the iconic San Siro Stadium, Inter was positively dominant in the opener despite playing it in front of mostly AC Milan fans. The Nerazzurri should've won that match by more. Instead, they handed the Rossoneri a lifeline — one AC Milan was unable to grab hold of at all on Tuesday.
As was the case in the first match, this one was all Inter. With their own supporters behind them this time, the "hosts" were in full control for more than an hour before Martínez's 74th minute strike. While the onus to attack was all on the Rossoneri, Stefano Pioli's squad — which got star forward Rafael Leão back after he missed out last week because of injury — was strangely subdued even though they again had the bulk of possession.
But Inter didn't give up much. Content to sit back and defend and attempt to counter, they outshot the hosts 14-5 and forced two fine saves out of Rossoneri keeper Mike Maignan, who was easily AC Milan's best player over the two games.
The first leg still sealed AC Milan's fate
Sure, AC Milan seemed almost lucky to only be losing 2-0 before Tuesday's decider. It was still highly unlikely that the Rossoneri was going to be able to overcome such a deficit. The truth is it was a hole they never should've dug themselves in the first place.
Conceding two goals (by Edin Džeko and Henrikh Mkhitaryan) inside the first 11 minutes last week proved to be a fatal mistake. The series outcome was pretty much preordained after that. Only a near perfect performance by AC Milan combined with a dud from Inter could've changed things, and from early on Tuesday it was clear that Inter wasn't about to simply throw its lead away.
With Leão on the field, Pioli's side is built to strike on the counter. They're far less adept at breaking down packed in defenses with crosses or quick combination play. But Inter had zero reason to engage in any sort of back-and-forth, and the security of Mkhitaryan's insurance goal meant that the Nerazzurri players never faced the pressure of knowing that one stilly mistake could level the score. Even before Martínez ended any doubt, AC Milan looked like a team that had already been defeated.
This has been a banner season for AC Milan, Europe's second most successful club, which was back in the final four for the first time since last hoisting the silverware in 2007. Yet four points out of Italy's last Champions League berth for next season, who knows when the Rossoneri will be back? Until then, Pioli and his players will be left wondering what might have been had they not gifted Inter what ended up being an insurmountable advantage before the series really started.
Even as huge underdogs, Inter can still win it all
Whether the opponent is mighty Man City or record 14-time winner Real, Inter won't be the favorite to win the June 10 grand finale in Turkey. No matter. In a one-off match at a neutral venue, Simone Inzaghi's team has a better chance of pulling off an upset then they would have in another home and home.
And they do have a chance. This is a good team. Funny things happen in finals. Inter need only remember Chelsea, which stunned seemingly unstoppable City in an all-English final just two years ago. They can also consult the club's own fairly recent history.
The Nerazzurri weren't the bookies pick in 2010 either. That didn't stop them from cruising past Bayern Munich 2-0 in Madrid. It will be fascinating to see if Inter – a club few would've picked to make it this far at the start of the season — can produce another shock victory to finish the 2022-23 campaign on the ultimate high.
Doug McIntyre is a soccer writer for FOX Sports. Before joining FOX Sports in 2021, he was a staff writer with ESPN and Yahoo Sports, and he has covered United States men's and women's national teams at multiple FIFA World Cups. Follow him on Twitter at @ByDougMcIntyre.
---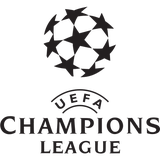 Get more from UEFA Champions League Follow your favorites to get information about games, news and more
---