The first round of the NCAA Men's Basketball Tournament was marked by massive upsets. Sure enough, the madness continued in the Round of 32, as another No. 1 seed fell on Saturday.
We have a full bracket breakdown below, but first, make sure you check out a few key items: our NCAA Tournament bracket, NCAA Tournament schedule, 50 reasons to be excited for March Madness and top plays of the first round.
Here is a complete recap of Day 2.
Stay tuned for exclusive interviews, running analysis and more from Day 3.
No. 1 Alabama 73, No. 8 Maryland 51
It was a ho-hum weekend for Alabama.
As expected when the bracket came out, the Crimson Tide cruised to the program's second Sweet 16 in the last three years with a 73-51 win over eighth-seeded Maryland.
A brief word on the Terrapins: Year one of the Kevin Willard era should be viewed as a success in College Park. Nobody had Maryland dancing this season or advancing to the second round of the tournament following a comeback win over West Virginia. Willard has instantly laid the foundation.
As for the No. 1 overall seeded Crimson Tide, there's no reason to believe this team is stumbling before at least the Final Four.
Nate Oats has the best all-around talent in the country with Brandon Miller. Noah Clowney and Charles Bediako charge the frontcourt and help project the rim. Mark Sears has been a steady guard, and the X-factor, Jahvon Quinerly, is playing the best basketball of his senior season.
There have been a lot of questions and drama surrounding this team in relation to the death of Jamea Jonae Harris and Miller's role in the matter.
Up to this point, the outside noise, questions and media attention surrounding these events have not impacted the Tide's performance on the court.
Alabama now moves on to face San Diego State on Friday. If they win that matchup with the Aztecs, the Tide would then play Baylor, Creighton or 15-seed Princeton on Sunday.
I'll be candid: I don't think any of those teams can beat the Tide.
No. 2 UCLA 68, No. 7 Northwestern 63
It's been a difficult couple of weeks for the UCLA Bruins. Between Jaylen Clark being done for the season with an Achilles injury and Adem Bona battling a shoulder issue, UCLA has kept forging along, but it's not easy when key rotation players are sidelined.
Coming off a Pac-12 Tournament championship game loss to Arizona, the Bruins entered the Big Dance angry.
Just when it looked like Mick Cronin could smile in the final moments of a win over Northwestern to punch the program's third consecutive Sweet 16 ticket, David Singleton went down in a heap of pain with an ankle injury.
The good news: Singleton was able to walk through the handshake line following the 68-63 win over Northwestern, but regardless, it seems like the Bruins have not been able to catch many breaks in the health department in recent weeks.
When asked about the injury following the game, Singleton said he just rolled the ankle and that he'd be fine.
So, at least for now, Bruins fans can take a sigh of relief.
As for the game, it was an up-and-down affair, as Northwestern rallied from 14 down to tie the game with 11:26 left. However, UCLA senior Jaime Jaquez took over from that point on, overwhelming the Wildcats with 24 points, eight rebounds and four assists.
Let's make something clear: Beyond his overall production, which is impressive, Jaquez stands for everything Cronin has instilled in this program.
He has the perfect sidekick in fellow senior Tyger Campbell, who had 12 points, seven assists and no turnovers in the win.
With that veteran duo and the evolution of five-star freshman Amari Bailey (14 points, six assists), UCLA has the offensive options and the pace to beat anyone. That was on full display Saturday, as the Bruins finished with a 22-3 advantage over Northwestern in fast break points.
On the flip side of this future Big Ten matchup, the Wildcats concluded a historic season in which they won 22 games and won an NCAA Tournament game for just the second time in program history. Chris Collins was outstanding this season en route to being named the co-Big Ten Coach of the Year, and the toughness of Boo Buie, Chase Audige & Co. was special to watch for a team that finished second in the Big Ten after being selected second-to-last in the league preseason poll.
As for UCLA, a trip to Vegas awaits, where the Bruins will see either Gonzaga or TCU on Thursday night.
If it's the Zags and Bruins, that's Jaquez and Drew Timme on the same floor in an NCAA Tournament meeting with some history to it. Thursday would mark 17 years to the day since the Bruins' historic comeback to beat Gonzaga.
If it's the Horned Frogs advancing, the guard matchup between Campbell and Mike Miles would be must-see college hoops.
No. 2 Texas 71, No. 10 Penn State 66
We've discussed all year how poised this Texas team is, going through a mid-season coaching saga with Chris Beard and continuing to forge ahead en route to a No. 2 seed in the NCAA Tournament.
On Saturday night in Des Moines, with Penn State up 58-55 inside five minutes left in a second round battle, Texas had its backs against the wall.
That composure and toughness came through again in the form of senior forward Dylan Disu, who hit three straight shots for the Horns, putting them ahead 61-58 and leading Micah Shrewsberry to calling a timeout.
Disu scored eight of the 10 unanswered points for the Horns, who advanced past Penn State, 71-66, giving Texas its first Sweet 16 berth since 2008. The Longhorns will face either Xavier or Pitt on Friday in Kansas City for a ticket to the Elite Eight.
While this team is stacked with experienced, it's been a long time since the Horns won multiple games in the big dance. AD Chris Del Conte may want to make a major splash with his coaching hire, but it's staring him in the face: Rodney Terry deserves the head coach job. He spent 2002-11 in Austin with Rick Barnes and while other head coaching stops didn't go as well, the man has done everything in his power to keep this team focused and as a legit title contender at 28-8.
I fully believe the Horns win their Sweet 16 game and advance to the Final Four against Arkansas, UConn or Saint Mary's.
On the flip side, Penn State should be proud, because the Nittany Lions basketball program is back on the national map. Winning a tournament game for the first time since 2003, Shrewsberry has changed the entire complexion of the program in two years. Patrick Kraft and company reportedly plan to make a major financial commitment to the 46-year-old to keep him from any other power conference openings.
No. 1 Houston 81, No. 9 Auburn 64
Were the Cougars going to join Purdue and Kansas as 1-seeds bounced in the first weekend of the NCAA Tournament?
With Auburn up 10 at halftime, it looked like a trendy upset pick entering Saturday might come true.
In the final 20 minutes, Houston silenced those talks and looked like a team that can win the national championship just over two weeks from now in its home city. The Cougars ran the Tigers off the floor in the second half, rolling to an 81-64 win.
Houston played with the nastiness that has become embedded in the program's DNA, holding Auburn to just 4-of-24 shooting from the field in the second half.
Marcus Sasser, who claimed he would be 100 percent for Saturday's game after working through a groin injury, removed the doubts about his status with 22 points. Meanwhile, Tramon Mark, who totaled just four points against NKU on Thursday, scored 20 of his career-high 26 in the second half en route to the win.
Houston just wears opponents down on both ends of the court. Kelvin Sampson's team is the boa constrictor of college basketball. And on Saturday, the Cougars reminded everybody why they can cut down the nets.
Looking ahead, a Sweet 16 matchup with the winner of Indiana–Miami lies ahead for the Cougars. Could Sampson meet his former school, Indiana, where NCAA violations led him to being forced to resign in 2008? That's on the table, and oh boy, is it a plot layer if Mike Woodson's Hoosiers can advance. Sampson and his son, Kellen, opened up to me about that chapter in Bloomington.
No. 8 Arkansas 72, No. 1 Kansas 71
The NCAA Tournament is officially off the rails.
The Arkansas Razorbacks have done it again. After shocking 1-seed Gonzaga last year in the Sweet 16, Eric Musselman's program came back from a 12-point halftime deficit to stun defending national champion Kansas, 72-71, in Des Moines on Saturday evening.
For a third straight season, the Muss Bus will roll into the Sweet 16.
First, a word on Arkansas: this win says it all about the winning DNA that Musselman has built in just four years at the helm. A season-ending injury to Trevon Brazile, a long road for top freshman Nick Smith to get on the court and some struggles at certain points … and yet, the Razorbacks will be one of just 16 still standing.
After an offseason of changes to the roster, Musselman counted on Devo Davis to be a leader for this team. In this NCAA Tournament, the junior has stepped up time and again, and had his finest hour on Saturday with a season-high 25 points – 21 of which came in the second half. While he willed the Hogs back into the game, Ricky Council IV was the man in closing time. The Wichita State transfer scored 11 points in the final five minutes as the Razorbacks went blow for blow with Kansas to take home the win.
Some historical perspective:
Kansas was 47-0 all-time when leading by 8 points or more at halftime in NCAA Tournament history.
That record is now 47-1.
What went wrong for the Jayhawks?
Missing Bill Self for a fifth-straight game as he recovers from a heart procedure, it certainly didn't help Kansas that it didn't have its Hall of Famer on the sideline.
The Jayhawks really got away from their defensive identity in the second half, going from allowing 27 in the opening 20 minutes to 45 in the second frame. Gradey Dick, whose shooting has opened up a different dimension for KU, shot just 3-for-9 from the floor on a day when the Jayhawks only hit five triples.
Dajuan Harris delivered 12 points and five assists. Kansas was 18-0 when he scored at least seven points, but not on this day.
It was a case of Arkansas refusing to lose, and don't forget about freshman Jordan Walsh's defense over 33 minutes, in addition to his 10 points.
What does this mean? The Razorbacks are a win away from three straight Elite Eight appearances, and the West Region just opened up wide. Texas and UCLA's chances just increased, while the winner of UConn/Saint Mary's will get Arkansas in Vegas.
Another historical note with Houston and Alabama still in action tonight: Per FOX Sports Research: Since the NCAA Tournament expanded to 64 teams in 1985, there have never been three 1-seeds to lose before the Sweet 16.
Purdue and Kansas have already fallen. Houston is currently down 10 at the half to Auburn.
We know one thing: Florida's back-to-back national championship runs in 2006 and 2007 will remain as the last program to go back-to-back.
No. 15 Princeton 78, No. 7 Missouri 63
This is no fluke. It's no luck of the draw. It was no last-second buzzer-beater or the bounce of the ball.
On Saturday evening in Sacramento, Princeton left no doubts, drilling Missouri 78-63 to advance to the Sweet 16.
Yes, for the third consecutive year (Oral Roberts, Saint Peter's), a 15-seed is dancing on to the Sweet 16.
The Tigers cut right through Dennis Gates' zone defense, racing out to a 24-14 behind senior guard Ryan Langborg, who led the way with 22 points after coming up as the hero in Thursday's win over Arizona.
In this tournament, different faces can emerge out of nowhere. Sophomore Blake Peters was the man to drive Princeton in the second half, scoring all 17 of his career-high points in the final 20 minutes to keep the Tigers ahead of Mizzou.
For Missouri, it's the end of a 25-10 campaign that the program should still be proud of, as Gates changed the complexion of the Tigers and led them to their first NCAA Tournament victory since 2010.
For Princeton, it's the first Sweet 16 appearance for the Tigers since … 1967!
This is the latest example of the unpredictable that the best postseason in sports can provide, and a display that the talent gap between good power conference teams and mid-major champions really isn't that large at all.
Princeton's Tosan Evbuomwan has been as impactful as any player in the Tigers' two NCAA Tournament wins, combining for nine points, nine rebounds and five assists.
The Tigers will head to Louisville and await the winner of Sunday's showdown between Baylor and Creighton.
No. 4 Tennessee 65, No. 5 Duke 52
Jon Scheyer's first season ends, and the East Region is wide open
Every time Duke started to creep back in, Olivier Nkamhoua and Tennessee punched right back.
The Volunteers senior forward scored a career-high 27 points, notching three triples — he had 15 on the entire season before this game! — in a commanding victory over the Blue Devils.
Tennessee, even without star Zakai Zeigler (out for season — torn ACL), is marching on to New York City for the Sweet 16 next week.
Duke, after winning 10 in a row and playing as well as anyone in the last month, saw Scheyer's first season end on Saturday with a thud at 27-9.
For Rick Barnes, Saturday put the criticism to bed that he can't get Tennessee going on a deep NCAA Tournament run. How did they do it? Well, we entered asking how the Vols would score. A team that entered shooting 33% from beyond the arc on the season had a game-changing day from downtown, going 9-for-21 from 3. With Zeigler down, it has meant Santiago Vescovi has to take on an even bigger role. He drilled four triples, scoring 14 points to go along with five rebounds and as many assists. March Madness can bring out a different wave from a team, and we saw that on the offensive end from the Vols on Saturday.
But it all goes back to the matchup. Duke is defensively oriented, but that played right into Tennessee's hands. The Vols are wired for that style of a game, ranking No. 1 in KenPom adjusted defensive efficiency.
For the Blue Devils, they didn't match Tennessee from the perimeter and Kyle Filipowski needed 16 shot attempts to score 13 points. With Jeremy Roach battling foul trouble and playing with four for the final 12 minutes, that also contributed to some struggles. Duke was also without freshman forward Mark Mitchell, who injured his knee in practice.
The Blue Devils were 19-1 with their full complement of players. They were 8-9 when they weren't at full strength.
Overall, Scheyer's first year should be regarded as a solid one all things considered, with a freshman class that took time to develop and a team that dealt with injuries. The second weekend of the NCAA Tournament is obviously the benchmark in Durham with Final Four runs every few years — if not more often — but it was Year 1. Scheyer brings in the nation's top recruiting class next season.
A big takeaway: Tyrese Proctor should go early in the NBA Draft this June. He had 16 points and six assists, making some terrific offensive plays along the way.
The Big Picture: Tennessee should be rejoicing. The path to an Elite Eight is beating either 9-seed FAU or 16-seed FDU.
By the same point, Kansas State and Kentucky, along with Marquette and Michigan State, have a gettable path to a regional title compared to others.
The hottest team entering the tournament, Duke, is gone. The 1-seed, Purdue? They're already home.
The East is wide open.
No. 5 San Diego State 75, No. 13 Furman 52
This was tabbed as the year for San Diego State to get on the national map in a major way.
In an isolated TV window to tip off Saturday's action in the NCAA Tournament, the Aztecs showed their very best and punched the program's first ticket to the Sweet 16 since 2014 with a rout of Furman.
Head coach Brian Dutcher, who was Steve Fisher's right-hand man at SDSU from 1999-2017, now has his signature moment as the leader of the program. A year following the heartbreak vs. Creighton in the first round, the Aztecs welcomed back four of five starters from a 23-win squad, and it's produced a great redemption story.
In the win over the Paladins, who bowed out after a program-record 28-win season and their first March Madness victory since 1974, the Aztecs showed why they're as strong defensively as any team in the country.
For a third straight game, SDSU held its opponent to the lowest output of its season, as the Aztecs held the Paladins to just one made field goal in the final 11 minutes of the first half.
Furman led 16-12 through nine minutes. The Aztecs then put their mark on the game, turning stops into scores and going on an 18-1 run behind junior Micah Parrish, who scored 14 of his game-high 16 points in the first half and knocked down two triples. Matt Bradley, the fifth-year senior leader, only shot 3-for-10 from the floor, a reflection that the Aztecs don't simply hinge on him like last year.
Dutcher addressed those needs in the transfer portal last offseason, bringing in Darrion Trammell (Seattle), who had 13 points in the win. Lamont Butler, a steady starting guard, had 12 points, six assists and six rebounds.
The Aztecs outscored the Paladins in the paint, 40-16. They led in bench points, 27-11. None of those things were surprising, but with 17 assists on 29 made field goals, that's telling for SDSU in the big picture as they won their sixth straight game.
With the winner of Alabama/Maryland ahead in the Sweet 16, the key is simple: Can this team continue to find enough offensive balance and hit some timely 3s?
For now, it's celebration time for the Aztecs and the Mountain West, which greatly needed this from its flagship program.
COMING SOON:
No. 7 Missouri vs. No. 15 Princeton
No. 1 Houston vs. No. 9 Auburn | 7:10 p.m. ET
No. 2 Texas vs. No. 10 Penn State | 7:45 p.m. ET
No. 2 UCLA vs. No. 7 Northwestern | 8:40 p.m. ET
No. 1 Alabama vs. No. 8 Maryland | 9:40 p.m. ET
John Fanta is a national college basketball broadcaster and writer for FOX Sports. He covers the sport in a variety of capacities, from calling games on FS1 to serving as lead host on the BIG EAST Digital Network to providing commentary on The Field of 68 Media Network. Follow him on Twitter @John_Fanta.
Read more:
FOLLOW
Follow your favorites to personalize your FOX Sports experience
---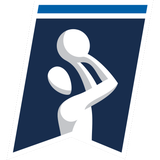 Get more from College Basketball Follow your favorites to get information about games, news and more
---