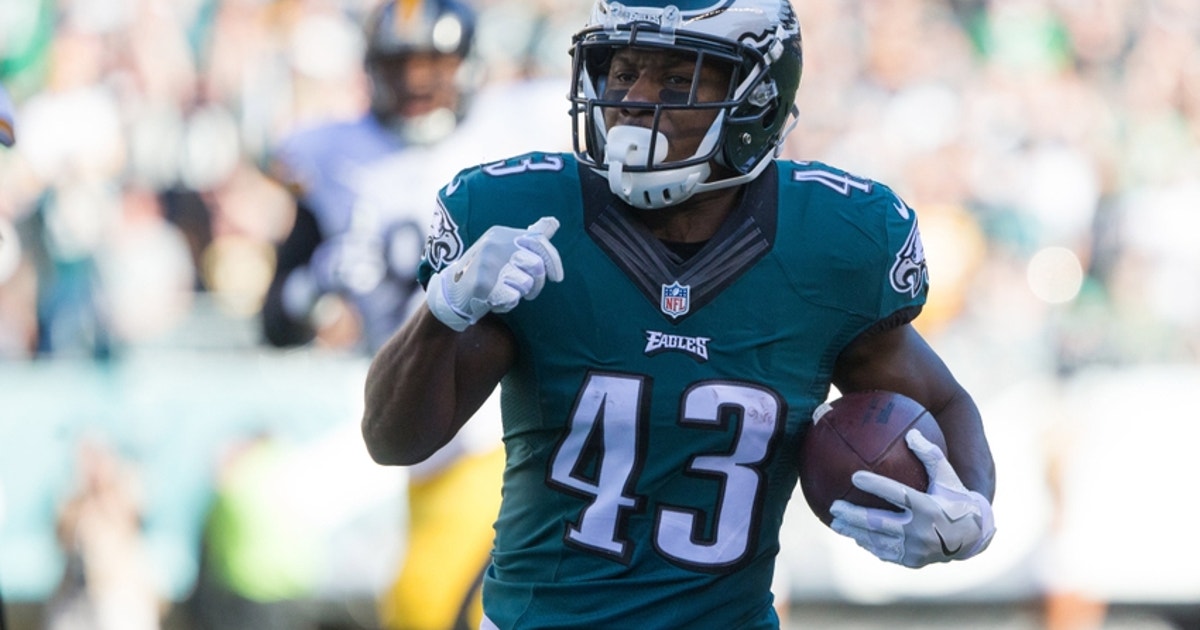 Darren Sproles, a record-setting running back at Kansas State in the early years of this century, will join the College Football Hall of Fame.
Sproles is among 13 former players and coaches who make up the latest College Football Hall of Fame class, the National Football Foundation announced Monday. This class will be inducted in December.
Joining Sproles are Heisman Trophy winner Carson Palmer of Southern California, former Oklahoma coach Bob Stoops, versatile running back C.J. Spiller of Clemson; offensive tackles Harris Barton of North Carolina and Aaron Taylor of Notre Dame, and defensive stars David Fulcher of Arizona State, Dan Morgan of Miami, Kenneth Sims of Texas, Andre Tippett of Iowa and Al Wilson of Tennessee. Former Eastern Illinois quarterback and current CBS NFL analyst Tony Romo was also selected for induction along with former Florida A&M coach Rudy Hubbard.
Sproles set 23 school records while playing for the Wildcats from 2001-04. His best season was 2003, when he led the nation with 1,986 rushing yards and 2,273 yards from scrimmage, scored 18 touchdowns and finished fifth in the Heisman voting. He played in the NFL from 2005-19 for the Chargers, Saints and Eagles.
Palmer won the Heisman in 2002 for the Trojans and then went on to be the first overall pick in the 2003 NFL draft by the Cincinnati Bengals.
Stoops coached Oklahoma from 1999-2016, leading the Sooners to their last national championship in 2000. Oklahoma went to two more BCS title games with Stoops and won 10 Big 12 championships. He is the sixth Oklahoma coach to be inducted into the Hall of Fame, including Bud Wilkinson and Barry Switzer. Stoops and Tippett were teammates on Iowa's Big Ten championship team in 1981.