As purple and gold streamers fell from the rafters, LeBron James and Anthony Davis remained on the court, embracing Lonnie Walker IV.
James wrapped his arm around Walker's head, holding it against his as he spoke to him. Davis huddled around them, added a few words and then hugged Walker.
Their message?
"Telling him this is what he was built for," Davis said. "This was the moment he was waiting for. And he shined."
Walker exploded for 15 of the Lakers' 27 points in the fourth quarter, helping them to a 104-101 win over the Golden State Warriors in Game 4 of the Western Conference semifinals, securing a 3-1 series lead over the defending champions.
It was an incredible moment for Walker, who went from being a starter this season, to missing 14 games because of knee tendinitis in January, to then falling out of the rotation after the trade deadline.
When asked to describe his emotions, Walker didn't hold back.
"The greatest feeling you could ever, ever imagine," Walker said. "As a kid, this is something I've been dreaming of doing, not just being a part of the playoffs, but impacting it."
Walker hadn't even attempted a shot until the fourth quarter. He then went 6-for-9 from the field, scoring more points in the fourth quarter than he had scored in any game in the playoffs.
He dominated from beginning to end. Fifteen seconds into the quarter, he made a 3-pointer. And with 15 seconds left and the Lakers up 102-101, he made two free throws to seal the win. He helped the Lakers claw their way out of a seven-point fourth quarter deficit, and they now sit one win away from the penultimate round of the playoffs.
James credited Walker for showing exemplary professionalism in the face of adversity.
"In my 20-year career, I've seen a lot of guys kinda lose confidence in themselves or lose themselves if they've been in the rotation or started or had minutes on the team, and then they get taken out of the lineup because of certain situations or circumstances, whatever the case may be," James said.
" … For him to be a young guy in this league and just consistently, every single day, showed up, been a professional, great energy, high-character. It showed why he was able to throw everything to the side and just be him tonight in that moment. Game ball definitely goes to him tonight. We don't win without him."
Similarly, Lakers coach Darvin Ham said he has seen a lot of young guys "fail miserably" when they've gotten big opportunities because they haven't had the right attitude.
But Walker remained positive throughout each setback, and just continued to work harder.
Walker was part of what Ham referred to as a "stay ready group" orchestrated by one of his assistant coaches. Guys who weren't getting many minutes would scrimmage among each other.
During those practices, Ham's assistants would observe the players' approaches.
Ham said he only ever heard positive things about Walker. It gave him confidence that Walker could handle such a big moment in a critical game.
"That Karma, that good, productive, positive karma, it's real," Ham said. "Whatever you put out goes full circle, it's either going to come back and slap you in the face or come back and hug you. And so, you know, the energy he put out, it came back and hugged him — and it hugged us because we needed all of that."
Walker didn't play in nine games toward the end of the season. And this postseason, he was benched for three games and only played 30 seconds in two other games.
But he stayed ready.
When asked how he remained optimistic through it all, Walker said unless he's giving 100 percent, he feels as though he's being selfish.
"Truth be told, it might sound narcissistic or whatnot, but I'm in love with myself and I want to be my best self," Walker said. "I think that's the greatest prize of it all is that I'm ambitious, and I'm eager to be where Lebron and AD [are] — you know, become a star."
As James and Davis huddled around Walker after the game, the 24-year-old soaked it all in. He couldn't help but cherish it all.
He recalls them talking to him about "weathering the storm" and "learning how to dance in the storm."
For Walker, it was a moment he earned, and one that he'll never forget.
"I'm truly proud of myself," he said. "It really shows my capabilities and just my mental fortitude."
Melissa Rohlin is an NBA writer for FOX Sports. She previously covered the league for Sports Illustrated, the Los Angeles Times, the Bay Area News Group and the San Antonio Express-News. Follow her on Twitter @melissarohlin.
---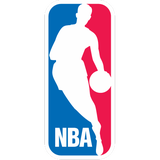 Get more from National Basketball Association Follow your favorites to get information about games, news and more
---