It was an emotional day for LeBron James.
His son, Bronny, announced on Instagram that he had committed to playing for USC on Saturday, hours before the Los Angeles Lakers would beat the Golden State Warriors 127-97 in Game 3 of their Western Conference semifinals series.
For James, who went straight from St. Vincent-St. Mary High to the NBA when he was 18, that meant Bronny would be a trailblazer on the verge of accomplishing something deeply significant for his family.
"Unless it was one of my great grandmothers or great grandfathers or someone who was way before my time, to my knowledge, this is the first one out of the James gang to go to college," James said. "Obviously his dad didn't go to school. His mom didn't go to college."
In fact, James noted that his mother, Gloria, giving birth to him at age 16 likely prevented her from going to college.
"I think my mom maybe stepped on campus for a little bit, maybe a community college or something," James said. "But she had my little ass running around, so she couldn't spend much time in the classroom at 19 years old. She couldn't do that, I was 3. So it's very, very, very, very exciting. Very humbling. And a great moment for our family."
James, who has long made it known that his goal is to play alongside his son in the NBA, is now one step closer to realizing his dream.
But the celebration around Bronny's decision had to wait. First, he had to deal with the defending champions who had beaten his team by 27 points just two days prior, evening the series at 1-1.
It took James a beat to find his rhythm Saturday. Perhaps he was distracted by his eldest child's highly-anticipated news. Perhaps he was shaking off an emotional hangover from the excitement. In the first quarter, he was scoreless. Shotless, in fact.
But now, he finally has a team that's equipped to shoulder some of the load.
D'Angelo Russell erupted for 13 points in the first quarter on 5-for-7 shooting, going 3-for-4 from beyond the arc. Anthony Davis added eight of his eventual 25 points in that period. It meant James didn't have to press. He could allow the game to come to him.
And, of course, it did.
James went on to finish with 21 points on 6-for-11 shooting, eight rebounds, eight assists, one blocked shot and no turnovers.
He drove to the basket with force, splitting defenders. He made two 3-pointers. He played tenacious defense, even at one point chasing down and deflecting a pass to Andrew Wiggins with such hustle and force that he had to jump over the heads of courtside fans and sprint up a few stairs before he could pump the brakes on his 250-pound frame.
"You see a guy like that in Year 20, you know, obviously, a first ballot Hall of Famer, top-five dead or alive to ever play in the NBA," Lakers coach Darvin Ham said. "To see him doing the little things, just him screening, him pushing the pace, finding teammates, defending, rebounding, it just makes it easier for these other guys to do it."
James' intensity helped turn the game around for the Lakers.
After the Warriors took an early 11-point lead, the Lakers held them to just 18 points in the second quarter, using a 22-2 run to run away with the game.
What happened Saturday has been the difference for James, Davis and the Lakers this season. After acquiring five new players at the trade deadline, they don't have to worry about trying to bear the entire load, the entire game
The Lakers have depth. On any given night, Russell can make a flurry of 3-pointers, Austin Reaves can catch fire or Jarred Vanderbilt can get hot.
It has allowed James to play his game.
"For me, I'm never a 'force' guy," James said. "I've always been a guy to let the game come to me and make my imprint when needed."
Now, the Lakers have a 2-1 series lead with Game 4 set for Monday. In a series with one close game and two wild blowouts, this has been the ultimate chess match between some of the biggest superstars in the league. The Warriors will make adjustments. The Lakers will try to anticipate them.
James knows what comes next.
But even as he's intensely focused on trying to win his fifth title, he couldn't help but take a moment to celebrate the incredible personal victory for his family.
"I'm proud of him," James said of Bronny, who is considered one of the top five point guards in the country. "This is an incredible thing."
Bronny sat courtside Saturday, cheering for his father.
If all goes according to James' plan, it won't be long before they're in the same uniform, surrounded by 19,000 fans cheering for them.
Melissa Rohlin is an NBA writer for FOX Sports. She previously covered the league for Sports Illustrated, the Los Angeles Times, the Bay Area News Group and the San Antonio Express-News. Follow her on Twitter @melissarohlin.
---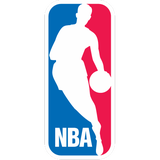 Get more from National Basketball Association Follow your favorites to get information about games, news and more
---