LOS ANGELES — "Sweat and rosin. Sweat and rosin."
Mets ace Max Scherzer continued to utter the phrase. It didn't matter.
He was indignant, unable to believe he was getting ejected before the start of the fourth inning in Wednesday's series finale at Dodger Stadium. And he was insistent, adamantly telling first-base umpire Phil Cuzzi there was nothing other than sweat and rosin — two legal substances — on his hand.
The three-time Cy Young Award winner is the first pitcher to get ejected from an umpire's foreign substance check of a glove or hand this season and the third since Major League Baseball began doing examinations of pitchers for foreign substances in June 2021.
"He said my hand's too sticky," Scherzer recalled. "I said, 'Phil, that's sweat and rosin. Sweat and rosin.' I kept repeating, 'That's sweat and rosin. I swear on my life, that's sweat and rosin.' I knew I was going to get checked. Like I said, I'd have to be an absolute idiot to use anything else."
Scherzer knew he'd be checked because it was not his first interaction that day with Cuzzi. There were multiple checks and issues before the eventual ejection in the fourth inning, which ended with an animated discussion that involved Scherzer, Cuzzi and home plate umpire Dan Bellino.
"As far as stickiness, level of stickiness, this was the stickiest that it has been since I've been inspecting hands, which now goes back three seasons," Bellino said in a pool report. "Compared to the first inning, the level of stickiness, it was so sticky that when we touched his hand, our fingers were sticking to his hand. And whatever was on there remained on our fingers afterward for a couple innings, where you could still feel that the fingers were sticking together."
The issues began when Cuzzi performed a substance check of Scherzer after the second inning. Scherzer admitted his hand "was a little clumpy" from the sweat and rosin. Cuzzi told him to wash it off, which Scherzer said he did with alcohol in front of a major-league official before rosining it again.
Before the start of his third inning, Scherzer was checked again by Cuzzi.
"He was like, that's too sticky, you need to go back in there and wash it off again and reapply the rosin," Scherzer said. "So, I did that. And at the same time, he thought my glove had too much rosin on it."
Scherzer retreated to the dugout and emerged with a new glove for the third inning, throwing another scoreless frame. It would be his last. Scherzer pleaded his case, but he was ejected nonetheless after three scoreless innings in the Mets' 5-3 win over the Dodgers.
"I don't get how I get ejected when I'm in front of MLB officials doing exactly what you want and being deemed that my hand's too sticky when I'm using a legal substance," Scherzer said. "I do not understand that."
Before the start of the fourth inning, Cuzzi was the first to note the stickiness of Scherzer's hand. He called Bellino over to examine. Bellino said it was stickier than the initial inspection when the umpires told him to wash it and that the substance "was all over the palm" and "up on the inside of the fingers."
"It was far more than we had ever seen before on a pitcher in live action," Bellino said. "And we understand the repercussions of removing a pitcher from the game, we take that very seriously. And with the training that we've been given by Major League Baseball to check to make sure that it's not a legal substance, this was clearly something that went too far over the line."
Bellino and Cuzzi could not tell what substance they believed to be on Scherzer's hand and did not want to speculate.
"Every pitcher we check, we're accustomed to what that rosin residue will be on a pitcher's hand," Belllino said. "The fact that this went so much further was indicative that there was something likely more than just rosin."
Per MLB rules, pitchers caught using foreign substances are subject to 10-game suspensions, which is what Seattle's Héctor Santiago and Arizona's Caleb Smith received the first season the new mandates were put in place. Cuzzi was an umpire in both those cases as well.
"Phil's certainly been a guy that's known for that, so we'll see," Mets manager Buck Showalter said. "He just didn't like that there was rosin on his hand."
Fastball spin rates began to decrease after the initial inspections in the summer of 2021 but started to rise again last year without a single violation. The Mets were involved in one of the more public requests of an inspection from a manager when Showalter asked that Joe Musgrove's ear be examined in Game 3 of last year's wild-card series between the Padres and Mets. The check went viral, but Musgrove stayed in the game.
Before this season, MLB reportedly instructed its umpires to heighten and expand the enforcement of their inspections.
Last Saturday, Yankees pitcher Domingo Germán was almost ejected after a foreign-substance check. He struck out six of the first nine batters he faced before being stopped coming off the mound. He was instructed to wash his pitching hand, which umpire James Hoye said was "tacky."
Upon Germán's return to the mound in the fourth inning, another inspection was done, and umpires noted that there was still some tackiness on his pinky. Germán was allowed to continue, with umpires determining that the amount of substance on his hand didn't rise to the level of an ejection.
Instead, it was Twins manager Rocco Baldelli who got tossed. Baldelli was upset that Germán was permitted to continue pitching after not properly complying with the umpires' warning. Germán, who claimed the tackiness was from a rosin bag that he taps on his hand before leaving the dugout, went on to strike out a career-high 11 batters in 6.1 innings.
Another rosin excuse was not good enough for Scherzer on Wednesday at Dodger Stadium.
In this case, none of the checks were requested by Dodgers manager Dave Roberts. They were all routine.
"We felt as though he had two chances to clean it up," Cuzzi said. "And he didn't."
Rowan Kavner covers the Dodgers and NL West for FOX Sports. He previously was the Dodgers' editor of digital and print publications. Follow him on Twitter at @RowanKavner.
Top stories from FOX Sports:
FOLLOW
Follow your favorites to personalize your FOX Sports experience
---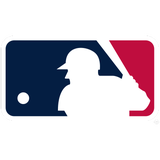 Get more from Major League Baseball Follow your favorites to get information about games, news and more
---