The FOX Sports Young Talent Rankings is a new spin on the classic prospect rankings. Yes, prospects are important, but with all the game-changing young talent already in the bigs, farm systems alone can't tell the whole story. So we're diving deep into every single MLB club, ranking them all by the players in an organization entering their age 26 season or younger. From the bigs to the farm.

No. 7 Los Angeles Dodgers
26-and-under total score: 21
Coming off a franchise-best 111-win season that ended sooner than anyone would've anticipated, the Los Angeles Dodgers stayed curiously quiet this winter, bowing out of the high-end market even after All-Star Trea Turner signed with the Philadelphia Phillies.
Boasting a farm system that The Athletic's Keith Law ranks the best in baseball, the Dodgers feel ready to give their talented young players a runway to perform.
"There's certainly a lot more unknown — I think even it's fair to say volatility," manager Dave Roberts said before the start of spring training. "I still believe that the talent in the room, how we can put it together, is going to make us a very good ballclub."
Choosing not to tap into a robust free-agent pool, the Dodgers placed their shortstop faith in Gavin Lux, who was set to shift over to his more natural position this year. Then came a devastating blow this spring as the 25-year-old former top prospect tore his ACL while running to third base during a Cactus League game, ending his highly anticipated season before it could begin.
The injury is brutal both for Lux and his team, though there are still a litany of potential young stars set to make an impact in Los Angeles this year. If the Dodgers are able to hold off the free-spending San Diego Padres for their 11th division crown in the last 12 years, their 26-and-under talent will unquestionably play a vital role.
"This is supplementing a great, talented core with homegrown ballplayers," Roberts said. "I'm biased, but I think we do it better than anyone as far as having the backfill of youth but not compromising on the front end the experience and the talent."
Big-league pitching: 8 (out of 10)
Considering he's entering his eighth major-league season, it's easy to forget Julio Urías is just 26 years old.
Urías, who was the youngest major-league pitcher ever to start a playoff game at 20 years and 68 days old back in 2016, has developed into the ace of the Dodgers staff and will likely get paid handsomely for his services next winter.
The last two years, the reins have been removed from the precocious left-hander. And he has responded.
The 2020 World Series star broke out in 2021 when he went 20-3 with a 2.96 ERA over 185.2 innings. He built on those numbers last season, despite his velocity dropping a tick, posting a National League-leading 2.16 ERA while finishing third in N.L. Cy Young Award voting. Now, a contract year is ahead.
An even younger pitcher will hold a featured role in the Dodgers' rotation.
Dustin May, 25, looked like a star in the making in his age 23 season in 2021 before undergoing Tommy John surgery. He returned last season, though his six starts were erratic. The hard-throwing right-hander is fully recovered now and looking to tap back into his immense potential. It will be interesting to see how the Dodgers manage his workload. May hasn't thrown more than 100 innings in a professional season since 2019.
More young arms will assist in the bullpen, including another pitcher who can touch triple digits in velocity. Brusdar Graterol, who threw the 10th-most pitches of at least 100 mph in Major League Baseball last season, hasn't missed a ton of bats for someone who throws as hard as he does. But the 24-year-old raised his strikeout rate last year with the help of his slider, and his sinker helps make him one of the best ground-ball relievers in the game.
Caleb Ferguson was quietly one of the best relievers in the Dodgers' bullpen for much of last season while coming off his second Tommy John surgery. The 26-year-old didn't allow a run in any of his first 19 appearances. Though he was left off the postseason roster after some second-half struggles, he still finished the year with a 1.82 ERA.
Prospect pitching: 4 (out of 5)
If Tony Gonsolin's ankle doesn't heal in time, it's possible that a prospect starts the season in the rotation. The most obvious candidates would be Ryan Pepiot or Michael Grove, who both debuted last season and are among a bevy of pitching prospects knocking at the door of the Dodgers' rotation.
Pepiot, 25, is the more highly touted of the two and would crack the back end of most major-league rotations, particularly if he fixes the command issues that prevented him from going more than five innings in six of his seven starts for the Dodgers last year. His plus changeup should play well whether starting or in relief.
While Pepiot and Grove might project more as back-end rotation pieces, the pitching prospects with the highest ceilings in the Dodgers' system aren't far off.
The Dodgers will soon reap the benefits of their 2020 draft, which brought them Bobby Miller in the first round and Gavin Stone in the fifth. Even if those two don't break camp with the team, it's less a question of if and more about when they are called up this year.
Miller's power arm and four-pitch mix give him ace potential. He had a slower ramp-up this spring and will likely start the year at Triple-A. Last year, he struck out 145 batters in 112.1 innings between Double-A Tulsa and Triple-A Oklahoma City. What he's focusing most on now is mental — "not letting stuff get to me," he told FOX Sports in February — and pitch sequencing.
Stone, the Dodgers' 2022 minor league pitcher of the year, might not be as imposing in stature but might be more major-league ready. The 6-foot-1-inch right-hander still generates mid-90s velocity while boasting an elite changeup, a pitch he added when he got to pro ball. He saw his velocity tick up last year as he put on more weight, and his ability to throw strikes as a closer at Central Arkansas has translated as a starter in the Dodgers' system.
Much further down the line, the Dodgers could eventually tap into the upside of 2021 draft selections Maddux Bruns and Nick Nastrini as well as Nick Grasso, who was acquired in the Mitch White trade with Toronto. River Ryan, another under-the-radar trade acquisition, struck out 70 batters in 47.2 innings between Low-A and High-A last year and will be a name to watch.
Big-league hitting: 5 (out of 10)
The 26-and-under rankings were compiled before the injury to Lux, so this score might be generous.
While the injury is unquestionably a significant hit to the Dodgers and to Lux, his double-play partner offers reason for optimism. Miguel Vargas came up as a third baseman through the minors but has transformed his body and worked his way to earning an everyday role at second base this season. Offensively, there was never a doubt about his abilities.
Spring training injuries have struck Gavin Lux among others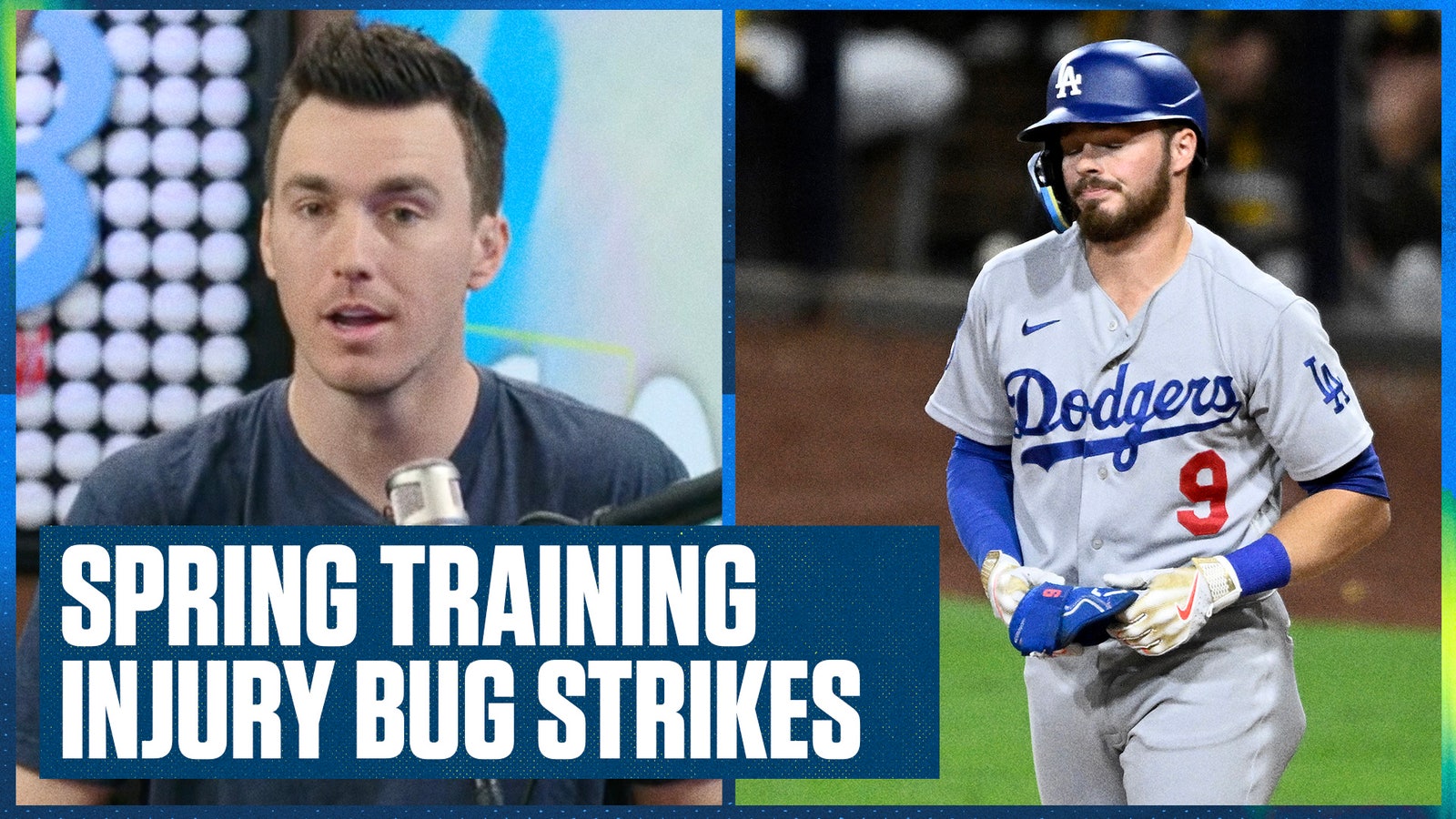 Ben Verlander and Alex Curry discuss the major injures that have taken place during Spring Training so far, including Los Angeles Dodgers shortstop Gavin Lux.
The only hitters in the PCL last year who competed close to Vargas' level were 26 or older. Vargas, meanwhile, slashed .304/.404/.511 with 17 homers, 32 doubles and a miniscule 14.6% strikeout rate at just 22 years old. He's also more fleet of foot than people might realize, stealing 16 bases at Oklahoma City last year. Even if he never becomes a 30-homer type of player, he should rope a ton of doubles and reach base at a high rate.
After Lux's injury, it's possible the Dodgers find a way to bring James Outman into the fold earlier than anticipated. The athletic 2018 seventh-round pick enjoyed an otherworldly start to his major-league career last year, homering in his first at-bat and going 6-for-13 with three extra-base hits overall. The problem was the seven outs were all strikeouts, an issue that also existed in the minors despite his organization-best 141 wRC+ and .586 slugging percentage last year. He can run, he can throw, he can field, he can hit for power — and even if he doesn't end up breaking camp with the Dodgers, he could be starting in center field in Los Angeles by summertime.
Prospect Hitting: 4 (out of 5)
Widely regarded as a top-20 prospect in baseball, Diego Cartaya looked the part in 2021 when he launched 10 homers in 31 games as a 19-year-old at Low-A Rancho Cucamonga. Despite battling injuries, he followed that up with 22 homers and 22 doubles between Low-A and High-A last season. Cartaya is more advanced offensively than defensively thus far, but the star power is evident.
While he is likely a couple years away, infield prospect Michael Busch should debut at some point this year; the question is where defensively that will be.
The Dodgers moved Busch from first to second base early in his pro career, and he handled the transition well. Picture Busch in the Max Muncy mold with a slightly lower walk rate and higher contact rate. Busch struck out a decent amount but got better in that regard as the Triple-A season progressed while leading the system in doubles (38), runs (118) and RBIs (108) and tying for the lead in homers (32).
He is, however, best suited at either first base — a position Freddie Freeman will presumably be manning for the next five years — or second base, where Vargas will make his living.
If the Dodgers need corner outfield help sometime this summer, Andy Pages could provide the answer. Pages showed up to camp noticeably slimmer, which ideally will help him move around better without sacrificing the raw power in his swing. The Cuban outfielder struggled more in the jump to Double-A than he had at any level before, but he still showcased that power with 26 homers while feasting on left-handed pitching (.316/.412/.735).
A couple names to watch down the line are catcher Dalton Rushing and outfielder Josue de Paula. Rushing, a 2022 second-round pick, obliterated Low-A pitching with 19 extra-base hits in 28 games last year as a 21-year-old. De Paula turned heads with a .970 OPS as a 17-year-old in the Dominican Summer League. He's a 6-foot-3-inch left-hander who projects for serious power as he builds strength.
Rowan Kavner covers the Dodgers and NL West for FOX Sports. He previously was the Dodgers' editor of digital and print publications. Follow him on Twitter at @RowanKavner.
Top stories from FOX Sports:
---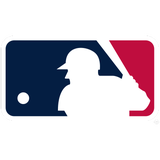 Get more from Major League Baseball Follow your favorites to get information about games, news and more
---