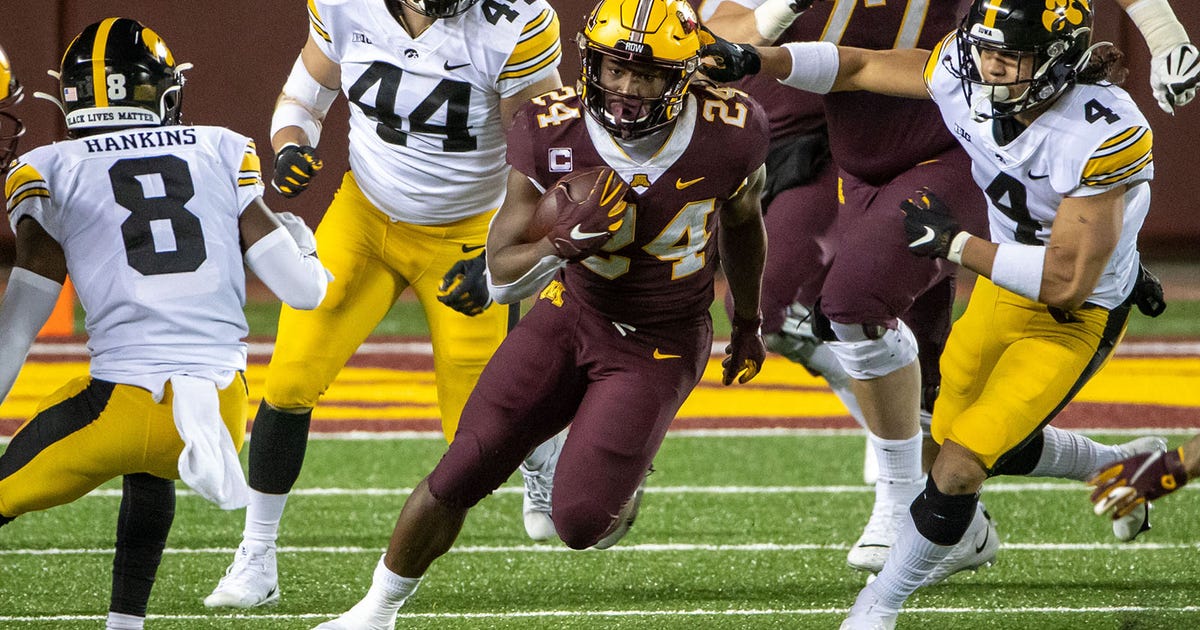 Mohamed Ibrahim is returning to the University of Minnesota for another season.
Ibrahim, who was eligible to enter the 2021 NFL draft, announced his plans Monday via social media.
"I am looking forward to coming back and making more memories in 2021 – which will also include getting my degree," Ibrahim wrote on Twitter.
As a redshirt junior in 2020, Ibrahim collected plenty of hardware. He was named the 2020 Big Ten Running Back of the Year and a third team All-American by the Associated Press. In six games, Ibrahim rushed 175 times for 925 yards and 15 touchdowns, leading the conference in all three categories. He averaged 154.2 yards per contest and out-rushed Iowa's Tyler Goodson, the conference's second-leading rusher, by 163 yards despite playing two fewer games.
"I am extremely grateful for all the individual success that I have been fortunate to accomplish during my four years as a Gopher," he said. "However, I know that I would not be able to accomplish any of it without my teammates and coaches."
Ibrahim also collected 200+ rushing yards in two different contests, dropping 224 yards on 30 attempts against Illinois and 207 yards on 41 attempts vs. Maryland.