FOX Sports writers are providing takeaways from games throughout the NBA playoffs. Here are their thoughts from Sunday.
Warriors 120, Kings 100: Curry refuses to let Warriors lose
No one comes into the NBA at 6-foot-3, 181 pounds, out of a mid-major college, with bad ankles and becomes a two-time MVP and four-time champion without having a certain degree of indomitable spirit.
Stephen Wardell Curry proved once more Sunday afternoon just how indomitable his spirit is.
Faced with one of the biggest gut checks of his career, Curry delivered a historic 50-point performance to carry the Golden State Warriors past the Sacramento Kings and into the second round with a 120-100 win. He now owns the record for most points in a Game 7 in NBA history, eclipsing the record, 48, set by former teammate Kevin Durant. He victimized every King that tried to stop him with an array of floaters, layups, pull-up jumpers, 3s both off the catch and dribble. Keegan Murray, the 6-foot-8 rookie, high-fived him as he launched a 3 from the top of the arc. Nothing but net. Inbounding the ball with only 1.6 seconds on the shot clock? No problem. Curry slipped it to Draymond Green, cut to the corner, took the return pass and fired away. Again, nothing but net. Sandwiched by two defenders and knocked to the floor? Again, no problem. Scoop shot on the way down and make the bonus free throw for an old-fashioned three-point play.
"When I'm looking for shots, it usually works in our favor," he said dryly.
There was reason to believe that maybe, just maybe, it wouldn't. He's 35 now, and while he's added 15 pounds of muscle to compensate for possibly losing a step, the Warriors collectively have looked vulnerable all season long, no more so than Friday night. That's when, in rather uncharacteristic fashion, they blew a chance to close the series at home, getting poleaxed, 118-99. Now they faced the same rambunctious, brimming-with-confidence Kings in their own building in a Game 7. Although they won Game 5 in Sacramento to take a 3-2 series lead, apparently the self-doubt inspired by an 11-30 road record during the regular season lingered.
"The last 36 hours have been a little dicey," Curry admitted.
For all of Curry's individual success, the Warriors' secret sauce has been their versatility — Curry's backcourt mate, Klay Thompson, being one of the best two-way guards in the league, Green being an unparalleled play-making power forward and defensive anchor — and an equal-opportunity offense that relies on split screens and back cuts as much as exquisite long-range shooting.
But there was no sauce Sunday, just Curry. With a side of Looney. As in Kevon, their rebound-devouring, Domantas Sabonis-sonning center, who outplayed his Kings' All-Star counterpart the entire series but especially in Game 7. For all the Warriors' offensive sophistication, they turned a two-point halftime deficit into a 10-point crowd-deadening lead heading into the fourth quarter by chucking shots and collecting every miss until the ball finally went in.
Kings guard Malik Monk crowed after the Game 6 win that they felt they had an edge playing 48 hours after Game 5 because their young legs recovered faster. He expected to have the same advantage in Game 7. But they never got out of the blocks because the Warriors were meticulous with the ball, committing only seven turnovers, and deliberate with their offense, making those young legs defend for nearly 24 seconds every time down the floor — and sometimes double that, thanks to the offensive rebounds. The Warriors didn't have a single fastbreak basket, but the Kings only had one. Monk needed 14 shots to score 14 points. De'Aaron Fox, the Kings' All-Star point guard, went 5-for-19 with nearly as many turnovers (5) as assists (6). Sabonis was arguably their best player with 22 points, eight rebounds and seven assists — which made him the third-best player in the game.
"They made a huge adjustment in Game 6 to go small to get the pace up," Curry said. "We wanted to counter that with patience on offense, finding the right matchups and just being aggressive to score with the space we had on the floor."
Looney's 21 rebounds included 10 off the offensive glass, seven of those in the third quarter. The Warriors shot 40% from the floor and missed 9-of-16 free throws, yet still scored 35 points, thanks to a total of 13 offensive rebounds.
Kings coach Mike Brown was brutally honest with his players going into the final period. "They want it more than us," he told them.
Looney certainly did. "It's huge for us because in every series, he finds a way to make an impact, and it's loud," Curry said. "We love him for it."
But the rest of the Warriors' cast struggled, even though the Kings were concentrating on Curry. Andrew Wiggins was 5-for-16. Thompson contributed to the third-quarter burst with nine points but shot 4-for-19 overall. Green had eight assists, largely thanks to Curry, and six rebounds in 38 minutes. Jordan Poole needed nine shots to score eight points and, despite the Warriors winning by 20, had a plus-minus of -2.
That can't carry over to the next round if the Warriors hope to have success against LeBron James and the rejuvenated Los Angeles Lakers. But when you have a firm belief in your ability to overcome any obstacle, all you want is a chance to face it.
"It's going to be a huge test for us," Curry said. "A totally different style than the one we just faced. Thank God we get to worry about that."
Curry, worry? There was no evidence of that on Sunday. Or, actually, ever. But then he's never had so little help in such a big game before. So maybe. Or maybe it was just a figure of speech. We're about to find out just how strong that indomitable spirit is.
— Ric Bucher
Heat 108, Knicks 101: Love's passing paves the way
NEW YORK — Kevin Love only played 16 minutes Sunday afternoon in Madison Square Garden. His nine-point, nine-rebound, four-assists output was nice, but not the sort of line that jumps off the page.
And yet, after the game both Miami Heat head coach Erik Spoelstra and point guard Kyle Lowry singled out Love as being the catalyst for their massive third-quarter run that set the table for their 108-101 Game 1 victory in Madison Square Garden over the New York Knicks.
"It probably started with Kevin Love's rebounding and outlet passes," Spoelstra said. Asked about those outlet passes, Lowry said, "It gave us an extra boost of energy and jolt."
The first came with 8:04 left in the third quarter, with Love slinging the ball overhead to a leaping Max Strus from one block down to the other. The next came a minute later, with Love, after grabbing a rebound, firing a line drive down to a streaking Jimmy Butler, like a slant to a wide receiver. At the 5:34 mark, Love hit Butler down the court again. All three passes led to buckets and came in the midst of the Heat's 21-7 third quarter run.
Sitting at his locker after the game, Love was asked about those passes. First he joked that he told Aaron Rodgers, the new quarterback for the New York Jets who happened to be sitting courtside, "That I have the best QBR in New York as of now."
He then explained how he approaches when to fling the ball down the court and when to pull it back.
"There's risk-reward. I mean, this series, maybe even more so than others, is going to be such a possession type series, possession games," he said. "Jimmy being Megatron out there, it's nice to have him going up and jumping and accepting that ball."
But Love also pointed out that those passes do more than just generate highlight-making one-off buckets. During the regular season, the Knicks were one of the best offensive rebounding teams in the NBA, and it was their tenacity on the offensive glass that propelled them past the Cleveland Cavaliers in the playoffs' first round. In those five games, the Knicks rebounded 38.2% of their own missed shots, according to Cleaning the Glass.
As a comparison, the top rate during the regular season was 33.2.
In Game 1, the Knicks only grabbed 12 offensive rebounds, just 31.2% of their misses. That's still a solid number, but for a team that's struggled shooting throughout the playoffs (43.8 FG%, the worst mark of any playoff team), not enough to make up for all the bricks.
Love's outlet passes aren't the only reason why the Knicks weren't able to dominate the glass. But, in Love's view, they do help.
"The beauty of it is they have to send a defender or maybe two back," he said. "They're such an offensive rebounding team and they're so great at rebounding the ball, even their wings as well, for example like (Josh) Hart and their four and five always rebound.
"The luxury of that is we contest those long shots, and they have to send a guy back. They might have to send Hart back or Obi Toppin back, those types of guys. It just allows them maybe one less offensive rebounder, which helps us."
Love made sure to give credit to Heat big Bam Adebayo for boxing out Mitchell Robinson. "It's not easy keeping that 7-1 off the glass, 270 whatever he is," Love said. "We send bodies at him and other guys clean up, or myself. And when Bam's on him, I think that's part of it."
But, he added, "We certainly want to get easy triggers, easy buckets, buckets in transition if we can. Tonight we felt like it worked for us."
— Yaron Weitzman
Yaron Weitzman is an NBA writer for FOX Sports. He is the author of "Tanking to the Top: The Philadelphia 76ers and the Most Audacious Process in the History of Professional Sports." Follow him on Twitter @YaronWeitzman.
Ric Bucher is an NBA writer for FOX Sports. He previously wrote for Bleacher Report, ESPN The Magazine and The Washington Post and has written two books, "Rebound," on NBA forward Brian Grant's battle with young onset Parkinson's, and "Yao: A Life In Two Worlds." He also has a daily podcast, "On The Ball with Ric Bucher." Follow him on Twitter @RicBucher.
---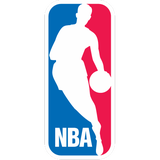 Get more from National Basketball Association Follow your favorites to get information about games, news and more
---