This year's West Regional might be the most intriguing of all four quadrants of the NCAA men's tournament bracket. There are numerous Hall of Fame coaches on the sidelines, a dozen or so potential NBA Draft picks, plus several national championship-caliber programs dotting the seed lines and plenty of storylines to watch.
And, oh yeah, it's the NCAA Tournament in Vegas for the first time ever at the shiny new T-Mobile Arena. While conference tournaments have been going to Sin City for decades, the fact that this is the West Regional coming to town should enhance the action even more than it normally would.
So double down and dive in as the path to the Final Four starts to take shape out West.
[March Madness 2023: Schedule dates, locations, how to watch]
How would you assess the 1-seed's path?
For Kansas, it's the toughest path if you go by the overall seed line (top four total: 31) but, all things considered, winnable for a team that just missed out on landing in the home regional over in Kansas City. Howard isn't one of the strongest of 16 seeds and the second-round matchup features either of Arkansas or Illinois – both significantly flawed teams who will have trouble scoring on the Jayhawks.
The bottom half of the bracket does feature several tough opponents but even a 3-seed like Gonzaga, which is KenPom's No. 8 team, isn't quite at the same level of past editions entering the tournament. Plus, while some might look at playing UCLA in Las Vegas as a tough break given the proximity to Westwood, the fact that the Bruins are without Pac-12 Defensive Player of the Year Jaylen Clark makes them less of a threat to the top seed than they were just a week ago.
Of top four seeds, who has best draw?
Might it be… Gonzaga?
The Bulldogs drew a 3-seed after convincingly winning the WCC Tournament and know Las Vegas well from all their trips there over the years. Mark Few's team has among the best offenses in the country again this season and are critically peaking at the right time. This is a group that has been battle-tested but can also benefit from a decently favorable draw too.
Grand Canyon went 24-11 under Bryce Drew this year but shouldn't pose too much of an issue in the first round. Their second round game in Denver will be up against one of three programs who go long stretches without scoring consistently.
Plus, should they make it to Vegas, they'll potentially have to face off against a UCLA group whose athletic big man Adem Bona has a shoulder injury and also will be without the services of defender Jaylen Clark. An Elite Eight matchup against Kansas would not be fun, but if you're going to draw the reigning champions who are also a No. 1 seed in the region, it's not the worst thing in the world to have one that just got blown out in their conference tournament final.
Given how wide open the field seems to win the national championship, there's no question that Gonzaga could end up being a dependable bet to make it all the way to Houston.
Which 5-9 seed could be a dark horse?
It might be worth taking a chance on Northwestern. The Wildcats are in the NCAA Tournament for just the second time ever and will be fired up to head to Sacramento to take on an underrated Boise State and, likely, a banged-up UCLA.
Big Ten Coach of the Year Chris Collins' team pushed Penn State to overtime on Saturday in Chicago and showed they have what it takes to beat big names having toppled former No. 1 team Purdue just last month. Chase Audige is a tenacious defender and the senior guard forms a pretty fun backcourt with Boo Buie that can make you pay at both ends.
Northwestern has one of the better defenses in the region and looks unstoppable at times if its shots are falling. The Wildcats will be excited at what's to come during the first weekend and if they get hot, could well ride some momentum that their friends in the media are sure to highlight.
Outside of the 'Cats, Saint Mary's is in a similar spot if they can get past their opener. They're KenPom's No. 11 team – one spot ahead of Big East champ Marquette – and have one of the more balanced squads that can beat you any number of ways. Randy Bennett knows his way around March and the way the Gaels slow things down mean any game could end up turning into a rock fight that they're more than capable of winning.
Who is Cinderella?
Don't discount one of the original Cinderella teams in VCU, which made that memorable run from First Four to the Final Four back in 2011. The Rams won't have to deal with an extra round of games this year but could end up being a popular 5-12 upset pick over a tough Saint Mary's side and would match up well with either UConn or Iona in the second round. Mike Rhoades' crew have plenty of momentum from winning the Atlantic 10 Tournament for the first time in eight years and should have an understanding of what the stage is like having been in the big dance three times in five seasons. They say defense travels and with the No. 17-KenPom defense in the country, could pose problems for whoever they come across.
Don't overlook Arizona State either, who has experience in Dayton previously to start the tournament and have the kind of high energy press that could give higher seeds like TCU and others an issue. Their offense was clicking at a higher level than normal in the Pac-12 Tournament and the extra day of rest between games in the first weekend could end up helping them as things move forward.
"Our style, I don't think, is conducive necessarily to playing multiple days in a row, just how we press and how much energy we exert on defense," Bobby Hurley said Friday night. "I think if we were a slower-paced slower-tempo team we might have had a better opportunity to have a chance tonight."
That's a notable line as Nevada's tempo is one of the slowest in the field and TCU's is one the lower end for a 6-seed. If they get past them and into the Sweet 16, don't be surprised if the Sun Devils make a little noise.
Who are five must-see players in region?
Casual fans and hoops diehards alike probably have an idea who Timme is after largely becoming the face of college basketball during his tenure in the Pacific Northwest. He's a Naismith Trophy semifinalist and averages over 20 points per game for the nation's best offense.
The Pac-12 Player of the Year this season, Jaquez is another guy who has stuck around after finding plenty of past success in March before. He's led the Bruins to the Final Four and gets it done on both ends with a terrific mid-range jumper and enough length to really attack the defensive boards.
No. 4 UCLA's Jaime Jaquez Jr. drops 23 points
Jaquez Jr. scored a game-high 23 points in the Bruins' 78-71 road win over the Utah Utes.
The Jayhawks freshman is one of the focal points for opponent's defensive efforts with the way he shoots the ball. His ability to knock down shots from the arc will be key for the Big 12 regular-season champs this month and he forms quite the tandem in the backcourt with Jalen Wilson and Kevin McCullar.
Depending upon whom you ask, Black is one of the top college players who will be picked during this summer's NBA Draft and is unmistakable, given his 6-foot-7 frame and unique hairstyle. He still needs to improve his 3-point shooting but his ability to make shots in the lane, rebound and get to the line will play a big role for the Hogs against Illinois in the first round.
Hawkins struggled in the Huskies' Big East Tournament heartbreaker to Marquette but the first-team all-conference guard is normally one of the best two-way players on the East Coast. He has a chance to really elevate his draft stock from a potential first rounder to a lottery pick and has all the talent to do so on a dangerous UConn squad.
UConn's Jordan Hawkins scores a game-high 19 points in 77-63 win over Providence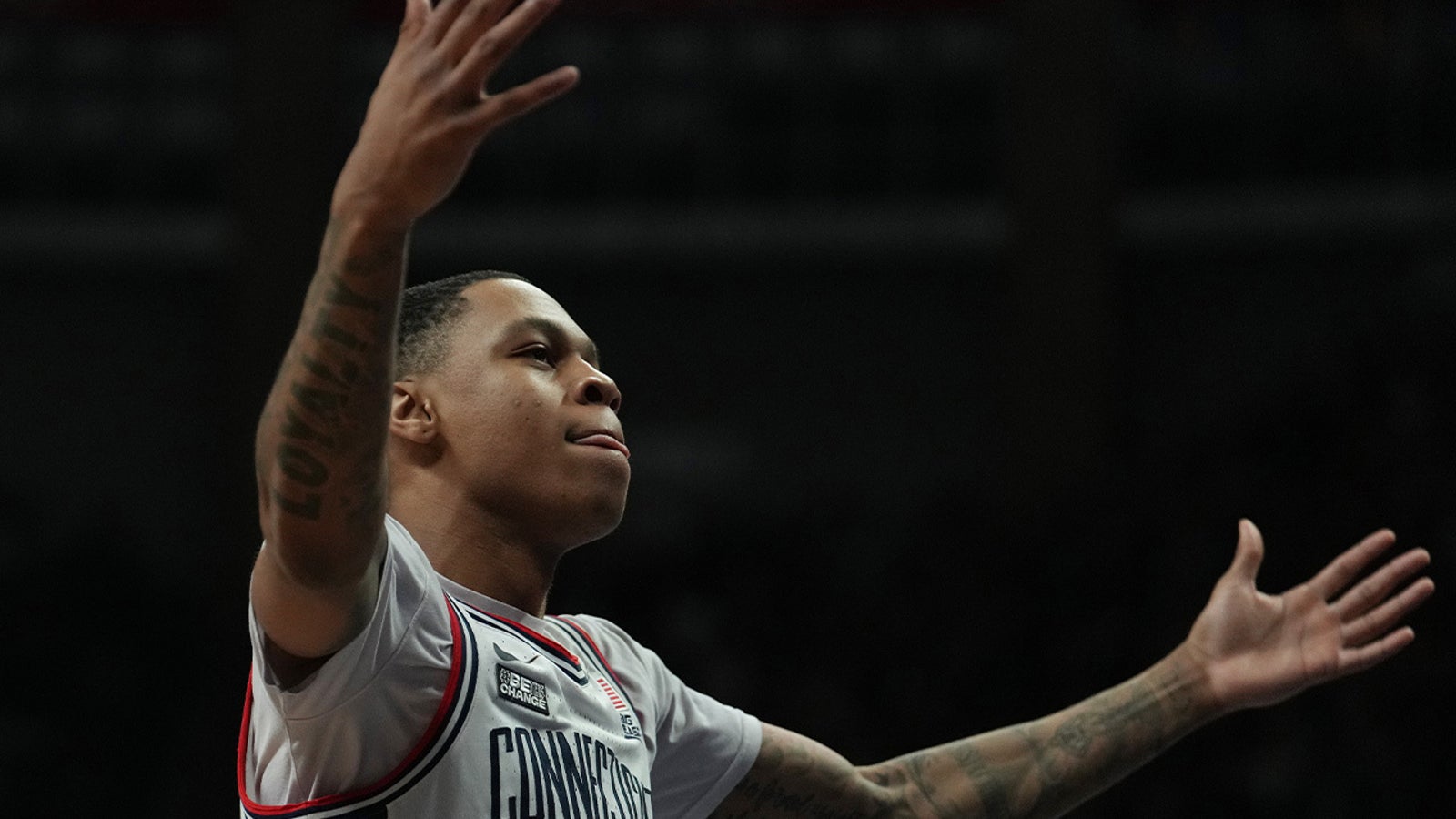 Hawkins scored a game-high 19 points to advance to the Big East semifinal.
Most interesting first-round matchup?
How could it not be UConn facing Iona? Heck, that might just be one of the juiciest first-round games of the entire tournament with Huskies coach Dan Hurley facing off against Rick Pitino on the sidelines up in Albany.
Given that Pitino has been mentioned for Big East jobs like Georgetown and St. John's, perhaps the game will also be a bit of a preview for what we could end up seeing in conference play come 2023-24 and beyond. Connecticut is one of the best teams in the country on both ends of the court but probably won't like seeing that sharply tailored suit walking up and down the bench because there are few better in March than Pitino.
Throw in the throngs of New York media sure to descend upon the sub-regional and there should be no shortage of interest in that one.
What team should be on upset alert in the first round?
Everybody, duh.
OK, perhaps the top two seeds Kansas and UCLA might be fine to look ahead given their matchups against mid-major champions, but everybody else? It's one of those years when chaos could end up reigning supreme so just about any upset seems feasible.
The 8-9 meeting is about as close as you're going to find in the tournament this year, and you can make a case for just about all the lower seeds from there. Pay particular attention to the games in Albany, as both VCU and Iona could be trendy picks to pull off shockers. Even the First Four participant may have a shot at advancing into the second weekend.
Who will be in regional final, and who will win it?
Go ahead and go with (Rock) Chalk. The two historic blue bloods of top-seeded Kansas and Pac-12 regular-season champion UCLA haven't met since 2015 and have been among the most consistent winners on the national stage the past decade. Bill Self and Mick Cronin are superb head coaches, and they have squads with a great mix of wily veterans and super-talented youngsters. The injury woes for the Bruins certainly allow you to lean toward the reigning champs, but both have a pretty good shot at cutting down the nets in Vegas (and beyond) when all is said and done.
No. 1 Kansas
No. 16 Howard
No. 8 Arkansas
No. 9 Illinois
No. 5 Saint Mary's
No. 12 VCU
No. 4 UConn
No. 13 Iona
No. 6 TCU
No. 11 Arizona State/Nevada
No. 3 Gonzaga
No. 14 Grand Canyon
No. 7 Northwestern
No. 10 Boise State
No. 2 UCLA
No. 15 UNC Asheville
Bryan Fischer is a college football writer for FOX Sports. He has been covering college athletics for nearly two decades at outlets such as NBC Sports, CBS Sports, Yahoo! Sports and NFL.com among others. Follow him on Twitter at @BryanDFischer.
Read more:
FOLLOW
Follow your favorites to personalize your FOX Sports experience
---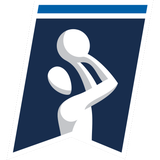 Get more from College Basketball Follow your favorites to get information about games, news and more
---