Well, now you know.
Now you, plus every National Football League fan; every coach, player, mascot and concession-stand worker, knows who will be playing who on which weeks during the 2023 season. And suddenly another year of pro gridiron feels just around the corner.
[2023 NFL schedule release: Win-loss predictions, analysis for every team]
It isn't yet, not really, with 118 days separating us from the initial kickoff and eight long months before we know if Patrick Mahomes and the Kansas City Chiefs will have repeated as champions, or if some brave usurper has taken the top perch.
But Thursday's NFL schedule release, like always, was far greater than the sum of its parts. It has become a cheery and jocular affair, splashy and debate-worthy enough to obscure the fact that we've got a whole summer to get through before the action recommences.
In theory and to the uninitiated, the method by which the league lets us know how the list of fixtures shapes up would seem to be a decidedly boring exercise in administrative procedure.
It's not.
It's a thing, a legitimate calendar-circler of an event and if you don't really buy into it, don't worry at all, but, um, you're kind of the odd one out.
For nothing quite sums up America's absolute obsession with its favorite game like the schedule release. Other sports simply don't convey the same sort of pomp to the operation of setting their competitive calendar. In baseball, there are too many games for a ton of fuss to be made over each. The same goes for basketball and hockey. The appetite is different.
Football's scarcity — 17 games doesn't come close to sating the public thirst — is one of its greatest draws. Each week feels important, so much so that the build-up begins, well, now.
In the interests of honesty, the preponderance of banter and trash talk and hand-rubbing glee over items that can be boiled down into a format like 'Oct. 15: @Bears, 12p.m.,' indicates a special kind of addiction for which there can be no cure.
Fortunately, no one seems to want to be saved from football's clutches. Also thankfully, NFL teams and their content departments decide to use the springtime slumber each year to get ready to turn the schedule release into a face-off for creative bragging rights.
Reveal videos have taken on a life of their own and this year's collection was arguably the best ever. Everyone has their favorite; the Cowboys did a whole thing around the Yellowstone television series, the Chargers compiled an anime production filled with inside jokes and Easter Eggs and, my No. 1 pick, the Tennessee Titans asked random folks on a Nashville street to identify teams by their logo only.
They hilariously corresponded the woefully incorrect answers with their actual schedule, thereby telling everyone the Titans will be playing the Boston Bobcats (Cincinnati Bengals) on Oct. 1, the Red Stallions (Atlanta Falcons) on Oct. 29, and, ahem, Lightning McQueen (Los Angeles Chargers) in Week 2.
[2023 NFL schedule release: Chargers, Eagles, Bears highlight best team videos]
Beyond all the playfulness, there are, of course, legitimate blockbuster games that carry sufficient heft to get geeked out on months ahead of time. These things change over a season as fortunes dip and wane, and they're affected by personal preference, and there are also too many big clashes to fairly select just a few.
However, the Week 6 face-off where Aaron Rodgers' New York Jets meet the Philadelphia Eagles (Oct. 15, 4:15 p.m. ET on FOX and the FOX Sports app), hungry to go one better this year and win it all, seems immune to the vagaries of preceding form.
Similarly, two weeks later the primary studs from the NFL Draft will be on showcased display, with No. 1 pick Bryce Young leading the Carolina Panthers against No. 2 C.J. Stroud's Houston Texans (Oct. 29, 1:00 p.m. ET on FOX and the FOX Sports app) in what may serve as a glimpse into the future for both franchises — and neutral fans.
Giants vs. Eagles on Christmas Day, 49ers vs. Eagles in week 13 announced ahead of NFL schedule release | NFL on FOX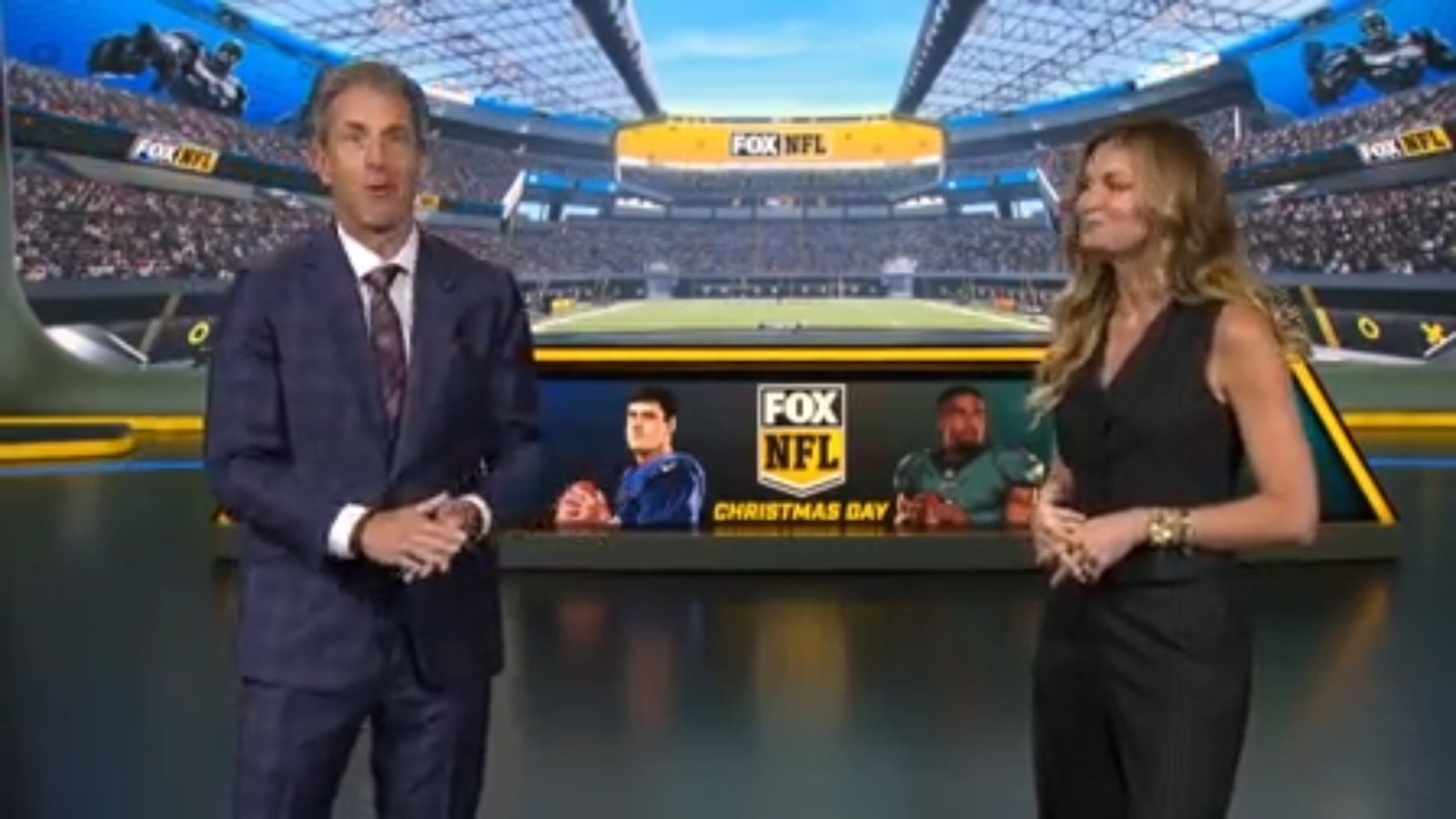 Kevin Burkhardt and Erin Andrews announced two big matchups for FOX NFL this season including the New York Giants vs. the Philadelphia Eagles on Christmas Day and the San Francisco 49ers vs. the Eagles in Week 13.
Maybe the best way to look at the paraphernalia dotted throughout the offseason, the schedule release coming soon after the draft, is as a kind of staging post on the long road toward September.
The break can be interminable at times, yet it certainly feels less so once that slate of games is saved on your desktop, or pinned on your wall, or slapped on your fridge in magnet form, or however else you did it.
Football isn't back, and isn't even as near to being so as it seems. But the thing that football fans do most of when they're not watching games is anticipating games, and that's well and truly in flow again, here already, and now firmly underway.
Martin Rogers is a columnist for FOX Sports and the author of the FOX Sports Insider newsletter. Follow him on Twitter @MRogersFOX and subscribe to the daily newsletter.
---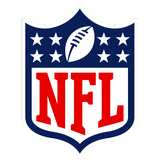 Get more from National Football League Follow your favorites to get information about games, news and more
---