Denver Nuggets coach Mike Malone accused his team of not bringing its defense to the desert after losing Games 3 and 4 to the Suns in Phoenix.
The Suns apparently packed even lighter for their trip to the mountains, leaving behind their defense, offense and an extra supply of poise.
It's hard to know how much to credit the Nuggets for the 118-102 shellacking because the Suns came out so lackadaisically, despite it being the all-important Game 5 of their seven-game series, which Denver now leads, 3-2. Name a hustle stat for the first 12 minutes and the Nuggets dominated it. Fastbreak points, 17-8. Offensive rebounds, 6-1. Second-chance points, 6-2, and the only reason the disparity wasn't greater is because the Nuggets missed multiple tip-in opportunities on the same possession.
"Play with desperation," said All-Star center Nikola Jokic. "That's how we played in the first quarter."
Jokic led the ferocity, posting his 10th career playoff triple-double and pushing him ahead of Wilt Chamberlain for the all-time record by a center, but it was Denver's balanced attack that overwhelmed Phoenix. Michael Porter Jr. was responsible for the opening burst, scoring 14 of his 19 points in the period, mostly off transition 3s as the Suns — specifically Booker — were slow to get back and find him. Jamal Murray, who tried too hard to take over in Phoenix, gave a more refined, efficient effort. Bruce Brown added 25 off the bench.
While the Suns perked up in the second quarter to trim the lead to three by halftime — and nearly tied it on a mid-court heave by Devin Booker that was a tick too late — the Nuggets simply burst out of the locker room for a second time, building their lead to as many as 21.
If there's been two constants in the series no matter where the two teams have met, it's that Booker has been a highly efficient scoring machine and the home team's reserves have outplayed their counterparts. Only one of those constants survived Tuesday night.
Booker's first less-than-stellar performance of the series (28 points on 42 percent shooting) also marked the first time he has let his frustration boil over, something that has plagued him — and undermined the Suns — in previous years. He was not a recipient of one of the game's three technical fouls, but he clearly got caught up in one-on-one battles with both Michael Porter Jr. and Bruce Brown.
"You have to keep your poise at a productive level," said Suns coach Monty Williams. "I just felt we didn't have the mental stamina necessary to maintain our poise."
The most surprising development is that the Nuggets did not focus on trapping the ball out of Booker's hands and only selectively double-teamed him or Kevin Durant and yet kept them both relatively contained, Durant needing 24 shots to score 26 points.
But it's official: we've now entered the Chippy Zone of this series. The extracurriculars started in the opening minutes with Booker bloodying Kentavious Caldwell Pope's lip with an elbow. Murray and Landry Shamet had a few choice words, Murray picking up a technical foul for taunting at one point, and former Nets teammates Brown and Durant received offsetting Ts after the Nuggets tried to infiltrate an impromptu huddle near the Suns' bench.
The night did start with a pleasantry. Jokic, who received a technical and a $25,000 fine for pushing Suns owner Mat Isbhia into his courtside seat when he wouldn't relinquish the ball after it sailed into the stands in the first half of Game 4, saw Ishbia sitting courtside as he finished his pre-game warmup. Jokic handed him the ball he'd been shooting with, and the two exchanged a quick laugh and a hug.
"I hoped he was going to pay my fine," Jokic quipped afterward.
Do not look for any niceties when the series resumes Thursday. In three games in Denver, the Nuggets have held the Suns to an average of 99 points — or 26 fewer than in the two games in Phoenix.
"It's just mentality," Jokic said. "We know the moves, the calls, the handshakes. It's going to be about who is going to be aggressive. I think it comes down to that."
The handshakes? That is one hell of a scouting report.
Ric Bucher is an NBA writer for FOX Sports. He previously wrote for Bleacher Report, ESPN The Magazine and The Washington Post and has written two books, "Rebound," on NBA forward Brian Grant's battle with young onset Parkinson's, and "Yao: A Life In Two Worlds." He also has a daily podcast, "On The Ball with Ric Bucher." Follow him on Twitter @RicBucher.
---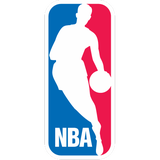 Get more from National Basketball Association Follow your favorites to get information about games, news and more
---