The vultures were circling. The naysayers were saying nay. The clock was ticking ever so dangerously on the tenure of Chaim Bloom as Boston's president of baseball operations. According to people around the game as recently as a few weeks ago, his seat was hot and only getting hotter.
After a whirlwind 2021 that saw the Sox fall only two games short of an improbable World Series appearance, the club backtracked — hard — in 2022. They finished dead last in the AL East with 78 wins. Then winter came and things only got worse.
After a season's worth of reassurances from Bloom that the team was committed to retaining Xander Bogaerts when his contract expired, the longtime shortstop bolted west in free agency to San Diego for a big bag of cash and a nice house by the beach. The Padres' 11-year, $280 million deal for Bogaerts went above and beyond, sure, but Boston fans were understandably up in arms about their own team's unwillingness to spend.
First it was Mookie Betts, now Bogaerts, and many Sox fans feared that Rafael Devers, a pending free agent after 2023, would soon be out the door as well. With each passing underwhelming Red Sox transaction this winter, the voices of dissent grew louder. Team president John Henry was booed at last weekend's NHL Winter Classic at Fenway Park. Each new Red Sox signing was peppered with a thunderstorm of "sign Devers" replies in the comments.
And so, Chaim Bloom and the Boston Red Sox finally locked up Devers.
On Wednesday, the two sides agreed to an 11-year, $331 million extension. The monumental pact will keep the baby-faced third baseman in town through the 2034 season. Maybe he'll have a wrinkle or two by then. Probably not.
Since the start of 2019, Devers has posted a 131 OPS+, the fifth-best mark over that span among third basemen, behind only Alex Bregman, José Ramírez, Manny Machado and Anthony Rendon (who's logged several hundred fewer plate appearances because of injuries). The biggest difference between Devers and his elite counterparts? He's still practically a child; 2023 will be his age-26 season. Even if he has to slide over to first base eventually, Devers is as sure of a lock as there is on planet earth to mash baseballs over the next decade-plus.
This enormous deal is one with huge repercussions. For Devers, obviously, but also for Machado, next year's free-agent class, and, most notably, Boston. Dishing out big contracts to beloved homegrown superstars is how a big-market club like the Red Sox should be acting. Quite simply, the Devers extension casts their offseason in a totally new light and creates a much rosier future for one of the league's marquee franchises.
Why is this so big for the Red Sox?
About three years ago, during Bloom's first offseason with the Red Sox, he made perhaps the worst first impression a baseball executive can make. Just three months into his tenure, he traded away Betts, one of the most beloved players in recent Boston sports history, for what's proven to be an awfully light return. That's the equivalent of a new neighbor showing up on your doorstep with cat-litter cookies.
Hello, I'm new here. Great to be a Red Sock, or whatever. Thanks for having me. Now, watch as I get rid of the sports thing you love most.
The Betts trade and the more recent Bogaerts departure played into a larger critique that Bloom had ushered in the "Tampa-fication" of the Red Sox. The Tampa Bay Rays, where Bloom served as head honcho for five years, are one of MLB's most ruthlessly efficient franchises. The Rays always run a low payroll, find value at the fringes and when the dust settles, pile up 90 wins. That's a big part of what got Bloom hired in Boston.
But that strategy worked and still works wonders in Tampa because (A) the entire organization, top to bottom, works together so seamlessly, and (B) the player-development and acquisition apparatus is so robust that Tampa could afford to let Good Player X walk because the farm system would just as likely produce another one.
Boston, as you might have noticed, is not Tampa — Tampa is slightly warmer — and one cannot simply copy and paste a strategy as complex and as intricate as the one Bloom helped oversee in Central Florida. His predecessor with the Rays, Andrew Friedman, bounced in 2014 to run the Dodgers and has successfully melded his Tampa-era efficiency with Los Angeles' massive budget. People expected Bloom to do the same.
For whatever reason, whether it be his commitment to his own team-building principles, a lack of financial buy-in from ownership or a combination of the two, the Bloom-era Red Sox had operated passively, tentatively. Their offseason additions thus far — Justin Turner, Kenley Jansen, Corey Kluber — were nice, undervalued veteran pieces, but none were franchise-altering moves. Even the $105.4 million acquisition of Japanese export Masataka Yoshida didn't raise spirits too much. It all seemed like more of the same, more of what Bloom is skilled at, but not the decisive, aggressive, big-spending moves that the Padres, Mets and Yankees have completed this winter.
The Devers deal changes everything. Even though he was already set to be a part of the 2023 team, his extension puts everything into a brighter context. Most importantly, it's a rebuilding of trust between an organization and a fan base that had every reason to be frustrated and skeptical.
The Devers extension alone does not absolve Bloom or Red Sox brass from future criticism — if this team flops in 2023, heads may still roll. But it lessens the pressure immensely. After years of kicking the can down the road, years of passing on franchise cornerstones who could have one day worn the iconic "B" hat on a bronze plaque in upstate New York, the Sox and Chaim Bloom made the leap and kept at least one of them around.
Good on them — it's what they should be doing.
Top stories from FOX Sports:
Jake Mintz, the louder half of @CespedesBBQ is a baseball writer for FOX Sports. He's an Orioles fan living in New York City, and thus, he leads a lonely existence most Octobers. If he's not watching baseball, he's almost certainly riding his bike. Follow him on Twitter at @Jake_Mintz.
---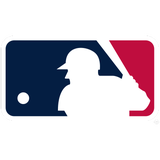 Get more from Major League Baseball Follow your favorites to get information about games, news and more
---
---