PHILADELPHIA — Press conference complete, Joe Mazzulla had a question for the reporters in the room.
His Boston Celtics had just knocked off the Philadelphia 76ers in Game 2 of their Eastern Conference semifinals matchup, and Mazzulla, aware of the public criticism being lobbed at him — that, as a 34-year-old first-time head coach, he was unprepared for this moment, and more specifically, that he was failing to make the proper in-game adjustments —wished to make a point.
"No one wants to ask about all the adjustments we made from Game 1 to Game 2?" he asked reporters before storming off the podium. His face was stern. This was a barb, not an attempt at sarcasm.
About a week later, entering Game 6 and with his Celtics reeling and one loss away from elimination, Mazzulla decided to make a change. This adjustment would be big, in that would be swapping out a guard — Derrick White — for another big man. Not just any big man, though. Robert Williams III. One of the top rim protectors in the league, a player whose presence on the court and chemistry with fellow big man Al Horford helped catapult last season's Celtics to the Finals.
"Give us a different look," Mazzulla replied during his pre-game press conference when asked why he was making the lineup change. "At his best, Rob gives us a lift, especially on the defensive end. Just his presence at the rim, his ability to guard and rebound."
Before the game, Mazzulla shared his decision with his players.
"I was ecstatic about it," Celtics guard Marcus Smart said. And just a few minutes after tip-off, it was clear why. On the back of their defense, the Celtics kept their season alive with a 95-86 Game 6 victory in Philadelphia on Thursday, setting up a win-or-home Game 7 on Sunday in Boston.
As for Williams, he finished with 10 points, nine rebounds and two blocks in 28 minutes of action. In those minutes, the Celtics outscored the Sixers by 18 points. In 19 minutes with Williams and Horford on the court together, the Celtics posted a net rating of 25.1.
"I'll tell you what," Horford said after the game, "I'm glad that Joe made that adjustment, and we did it, because what a difference."
"To be able to have Rob in there, he changes the game," Smart said.
"It made a tremendous, tremendous difference," Jaylen Brown said.
"Even if he's not blocking shots, his presence, contesting shots or altering shots, that makes a difference," Jayson Tatum said.
Upon taking over for the suspended Ime Udoka, Mazzulla went away from the two-big set-up that Udoka had ridden the previous year. The pair had only played 332 minutes together during the season, and while they had thumped opponents, outscoring them by 15.9 points per 100 possessions, Mazzulla prefers to build his lineups with the offensive end of the floor in mind. He believes that good offense is the foundation to a good defense — and having a non-shooter like Williams on the floor prevents the Celtics from playing five-out. With the Celtics finishing the regular season with the league's No. 2 ranking in both offensive and defensive efficiency, it was hard to argue.
But the playoffs are different, and in the playoffs the Celtics' defense had fallen off a cliff. Entering Game 6, they'd surrendered 114.2 points per 100 possessions, a number that during the regular season would have ranked 19th in the NBA. In Game 5, James Harden and Joel Embiid had carved them up in the pick-and-roll.
Williams' presence changed all that. The Celtics stashed him by the hoop, leaving Sixers forward P.J. Tucker, a reluctant and streaky shooter, open in the corner. With Williams lurking, Harden — who finished with just 13 points while misfiring on 12 of his 16 shots and turning the ball over five times — had no lane to the hoop. Horford, meanwhile, was able to focus on taking away drop-off passes to Embiid.
The change gummed up the Sixers' attack. They seemed unsure of how to counter, shooting just 36% from the field and allowing the Celtics to jump out to a 15-3 lead. The Sixers later erased that deficit, but their offense never recovered.
"You know, I thought the ball didn't move the first three or four possessions," Sixers head coach Doc Rivers said.
"He was pulling over every single time," added Embiid, who racked up 26 points but was just 9-for-19 from the field and dished only one assist, while also coughing the ball up four times. "So that's where we got to have that trust and, you know, keep moving the ball and finding guys and, you know, trusting each other."
Part of that will come from knocking down open shots. The Sixers connected on just eight of their 34 deep looks on Thursday night, despite many of them being clean. Rivers also might counter by removing Tucker from the lineup and inserting another shooter — during his postgame press conference he singled out Georges Niang's Game 6 performance as one he was proud of — which would force Williams to either spend more time on the perimeter or guard Embiid. Either way, he'd no longer be lurking by the rim.
In the meantime, Mazzulla gets to enjoy a 48-hour window where his adjustments are discussed.
"Joe's learning, just like all of us, you know," Smart said after the win. "I know he's been killed a lot — rightfully so, you know. He needs to make some adjustments. And he did that."
Yaron Weitzman is an NBA writer for FOX Sports. He is the author of "Tanking to the Top: The Philadelphia 76ers and the Most Audacious Process in the History of Professional Sports." Follow him on Twitter @YaronWeitzman.
---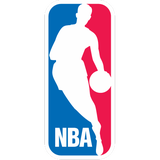 Get more from National Basketball Association Follow your favorites to get information about games, news and more
---