A pair of former Los Angeles Lakers want a piece of the team's current playoff run — at least if it ends with a title.
Russell Westbrook, who was traded to the Utah Jazz on Feb. 9 before reaching a buyout agreement and eventually signing with the LA Clippers, said he believes he should get a championship ring if the Lakers were to win the Larry O'Brien Trophy next month, according to fellow NBA veteran Patrick Beverley.
"[Westbrook] goes, 'If the Lakers win, I want my ring,'" Beverley recalled on his podcast, "The Pat Bev Podcast with Rone."
Beverley agreed with his former teammate.
"I ain't gonna lie Russ, we're gonna be suited and booted," he said. "I'm gonna be waiting right there on that ring."
Beverley was adamant about also receiving a ring if the Lakers were to make it to the NBA Finals and win it all, adding that he doesn't care if people called him a champion or not after the fact.
Westbrook and Beverley both started this season with the Lakers, and both were moved ahead of the February trade deadline. Trading Westbrook allowed the Lakers to add more depth, acquiring D'Angelo Russell, Jarred Vanderbilt and Malik Beasley in the three-team trade. Meanwhile, Beverley was traded to the Orlando Magic for backup big Mo Bamba before ultimately landing with the Chicago Bulls.
The trade certainly paid off for the Lakers, who went from being 25-31 and in 13th place in the Western Conference to finishing the season with a 43-39 record, good for seventh place in the West. They defeated the Memphis Grizzlies in the first round of the playoffs and are currently up 1-0 over the Golden State Warriors in the second round.
Beverley might have agreed with Westbrook's comments, but Skip Bayless certainly doesn't. He explained why on Thursday's "Undisputed," pointing to the Lakers' drastic turnaround after the trade deadline.
"The question is do they deserve [a ring]? No, he does not deserve a ring," Bayless said. "If you want to say, 'He was a member of the squad, so he's going to get a ring because that's what we do,' I got you. But the operative word here is 'deserve' and [Westbrook] does not deserve [a ring].
"For me, he was the biggest reason why they were on track to miss the playoffs. It was a huge move. A sweet move — a move that I thought made Rob Pelinka the runaway favorite for Executive of the Year. … This was some earth-shaking maneuvers he made because we talked for weeks, if not months, if they could get out from Russell Westbrook."
Russell Westbrook wants a ring if Lakers win 2023 NBA Finals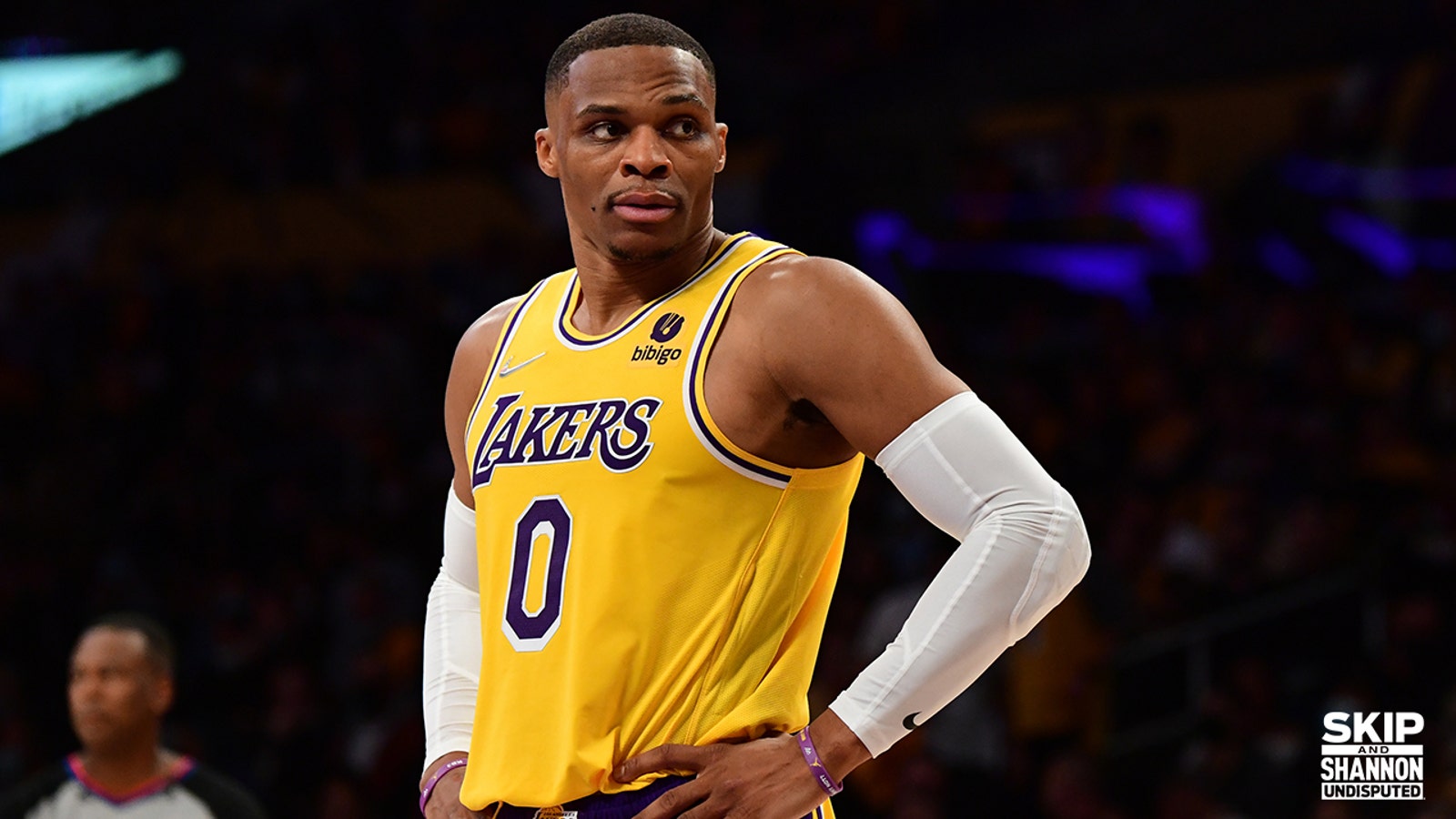 Skip Bayless and Shannon Sharpe react to Russell Westbrook's comments.
On the other side, Shannon Sharpe disagreed with the notion that Westbrook shouldn't get a ring, citing how the Lakers gave championship rings to DeMarcus Cousins and Troy Daniels when they won the title in 2020 after they were cut from the team in the middle of that season.
"If Russ was a problem, if he was a malcontent, if he wasn't doing what he was asked, I would be like, 'Hell nah, don't give him a ring,'" Sharpe said. "But he didn't cause the problems. It wasn't his fault that he didn't fit. … I said, 'This is not a match made in heaven like they think it's going to be.'
"So, for me, I don't really have a problem [with it], especially knowing what type of organization the Lakers are."
However, Sharpe was a bit confused as to why Westbrook or Beverley would want to receive a championship ring from the team in the first place after both players requested trades and seemingly took digs at the Lakers after the fact.
"I'm surprised they've even been having this type of conversation considering Pat Bev said what he had to say about how he wanted to keep the Lakers out of the playoffs," Sharpe added. "Russ made it seem like he wasn't happy with the Lakers and that he found a home with the Clippers. So, for them to be having this type of conversation is a little bit surprising to me."
Westbrook and the Clippers finished the regular season 44-38, securing the 5-seed in these playoffs, where they lost to the Phoenix Suns in five games.
The 34-year-old has played 15 NBA seasons for five different teams, including the Oklahoma City Thunder (2008-19), Houston Rockets (2019-20), Washington Wizards (2020-21), Lakers (2021-23) and Clippers (2022-23).
Westbrook, a nine-time NBA All-Star and former league MVP, has averaged 22.4 points, 8.4 assists and 7.3 rebounds in 1,094 regular-season games. He averaged 17.4 points, 7.2 assists and 6.9 rebounds in 130 games for the Lakers.
Beverly, who previously said that he and the Bulls were planning to "knock them [the Lakers] out the playoffs" before the two teams faced each other in March, averaged 6.4 points per game in 45 appearances with the Lakers this past season.
The Bulls finished 42-40 in the East, missing the postseason for the fifth time in the past six seasons. Beverley has played 11 seasons for five teams, averaging 8.5 points, 4.2 rebounds and 3.4 assists in 593 regular-season games.
FOLLOW
Follow your favorites to personalize your FOX Sports experience
---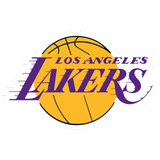 Get more from Los Angeles Lakers Follow your favorites to get information about games, news and more
---